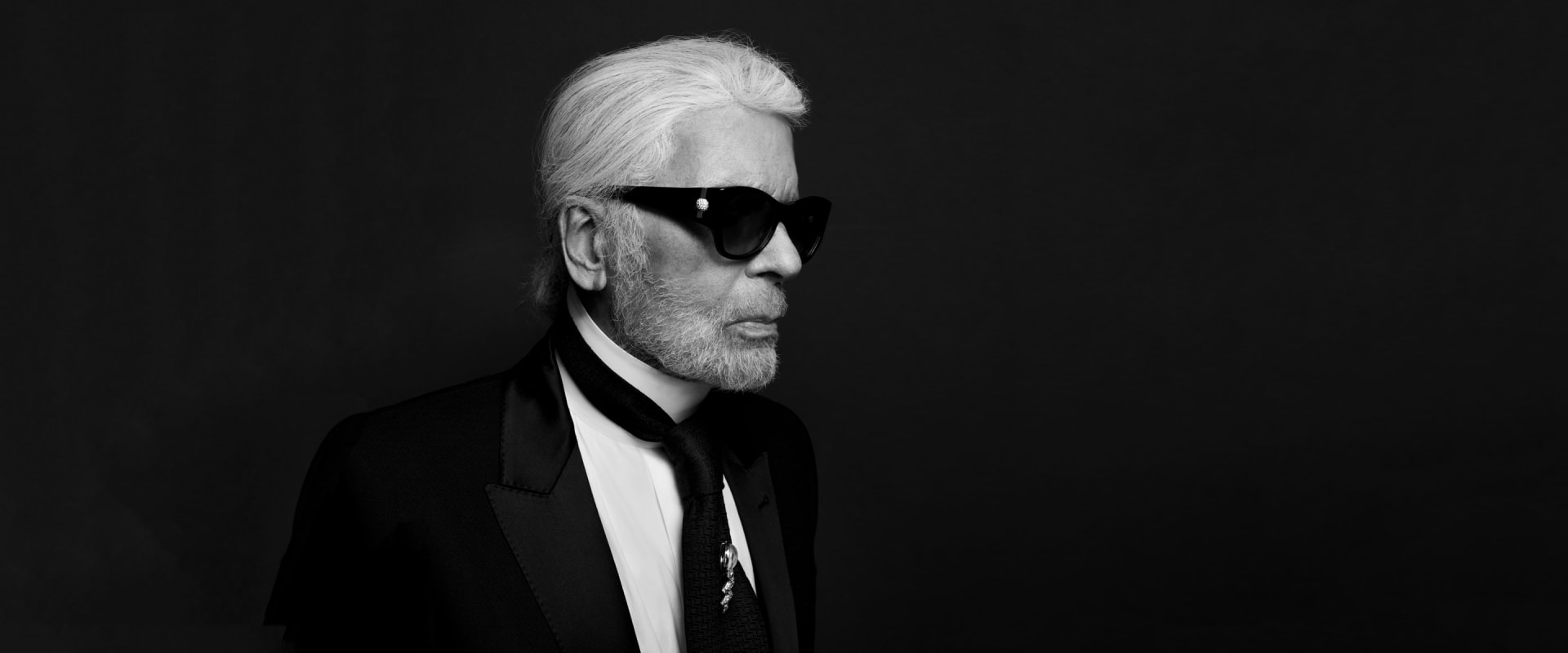 The news left the fashion industry in shock. Somehow it is orphaned after losing one of its flagship (and controversial) contemporary designers. The era of Karl Lagerfeld has come to an end and perhaps it is still hard to believe that there could be limits for this tireless mind that stayed in the business until the end . The iconic couturier of German origin died last Tuesday at age 85 in Paris. There were rumours that Karl's health was weakened or that his retirement was imminent . In fact his absence from the spring-summer 2019 fashion show last January had already triggered the first alarms, since the Kaiser of fashion had not missed any of his appointments since his beginnings in Chanel in 1983. He was considered the longest-living designer to be at the head of a maison de couture. Together with Armani, who remained active and a creative director well into his 80s , he was a recognized artist world-wide. We should never forget that homage was paid to Karl Lagerfeld and his career at the British Fashion Awards in 2016.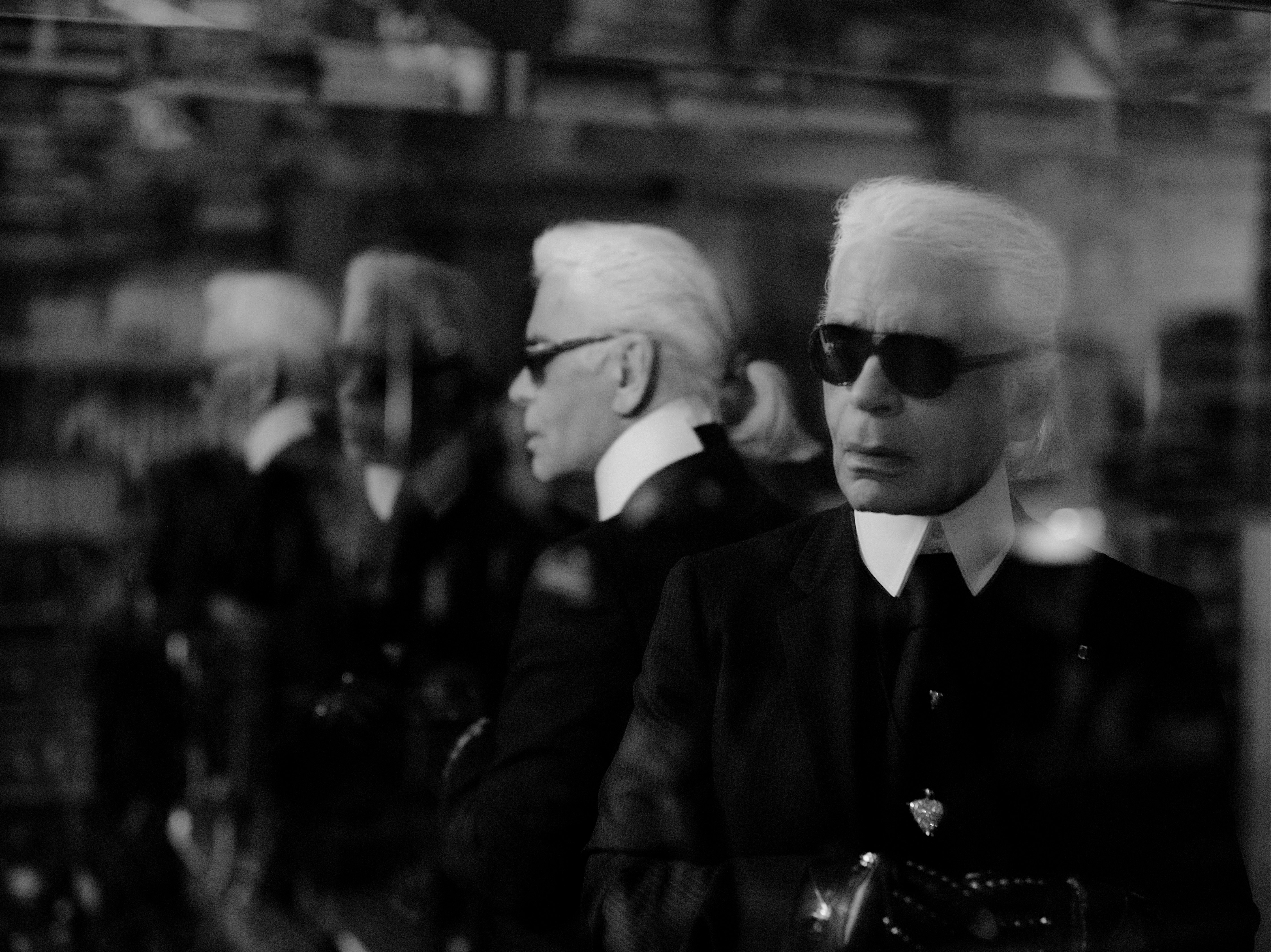 Condolences for the loss of Karl Lagerfeld have poured in and prominent among the avalanche of celebrated personalities in the sector who have expressed their grief and praised the genius of the Kaiser are the statements put out by the three companies for which he worked right up to his last moments : Fendi and Chanel ."We owe him a lot: his good taste and talent were the most exceptional I've ever seen," declared his friend Bernard Arnault , president and CEO of the luxury empire LVMH. "I will always remember his immense imagination, his ability to conceive new trends, his inexhaustible energy, the virtuosity of his drawings , his carefully guarded independence, his encyclopedic culture and his unique humour and eloquence." For its part , via a statement Chanel has also expressed grief for the loss, praising the figure of Karl as key to the process of resurrection of the French maison . In the words of Alain Wertheimer, CEO of Chanel…. "thanks to his creative genius, generosity and exceptional intuition, Karl Lagerfeld was ahead of his time, which greatly contributed to the success of Chanel throughout the world . " Karl also headed the company with his own name. Pier Paolo Righi, CEO of Karl Lagerfeld stated… "the world has lost an icon. Karl Lagerfeld was a creative genius, influential, inventive, strong and passionate. He leaves behind an extraordinary legacy as one of the great designers of our time. "
The man who resurrected Chanel
With his extensive and prolific career, the versatile Karl Lagerfeld , the Kaiser has gone down in history as the artistic director who managed to resurrect a company that was considered antiquated. Yes, we are talking about Chanel , a business that 36 years ago was in decline. "We have lost an extraordinary creative mind to whom I gave carte blanche at the beginning of the 80s to reinvent the brand," Chanel president Alain Wertheimer recalled in the same statement. Thus Karl inherited the creativity of Gabrielle's empire in January 1983 and with it the most difficult thing: he managed to modernize the classics of the famous maison without losing its essence: the tweed ensembles, the black dresses, the iconic handbags, the pearls, the two- coloured shoes , the camelias … Everything that happened under the lens of Karl received a new re-focus in accordance with the clientèle and the needs of each era. This positioned Chanel again as a global and transversal business model that marked the foundations of the current luxury industry.
His work had no end and the rhythms were tachycardic. Lagerfeld created 10 annual collections for the French house and another two for the Italian Fendi. Now the artistic direction falls to Virginie Viard , his right hand. Viard worked hand in hand with the Kaiser for more than 30 years and in the same statement Chanel commissioned her " to continue the legacy of Gabrielle and Karl. "
Nothing by halves
Karl Lagerfeld never left anyone indifferent. Neither by ethics nor by aesthetics. He was not a man who did things by halves. His style was his arms and exterior armour : always dressed in black, spotless white shirt , hair with short ponytail , dozens of rings, mittens and his unmistakable sunglasses. "I'm a caricature of myself, and I like it. For me, the carnival in Venice lasts all year, "he said. Nor did his controversial judgments pass unnoticed, a real " kick in the teeth " for those who received them. Decribing the singer Adele as "a little too fat" or controversial phrases like "I hate children", "The middle class does not have enough class", "Buy small sizes and eat less food , " Floral prints are for fat middle-aged women ", " Be politically correct, but don't bother other people rest with conversations about being so… were some of these pearls from Lagerfeld .
With regard to successors: To Viard it is already clear that she will succeed on Chanel's throne, although the question now is whether she will become a transitional designer in the face of the pool of names that are always lurking in this constant 'Game of Thrones' of fashion. And as far as inheritance is concerned, Karl was single and without children, although surely his mediatic cat Choupette  will inherit some of his fortune.  He certainly was bearing her in mind: " Choupette is like a reserved woman. She has personality. She has lunch and dinner with me at table with her own food and doesn't touch my food. She doesn't like eating on the floor. She sleeps on a pillow and even knows how to use an Ipad . " She knew his most tender and homely side.
Foto portada y making of de la campaña 2019 con Penélope Cruz: Cortesía de Chanel