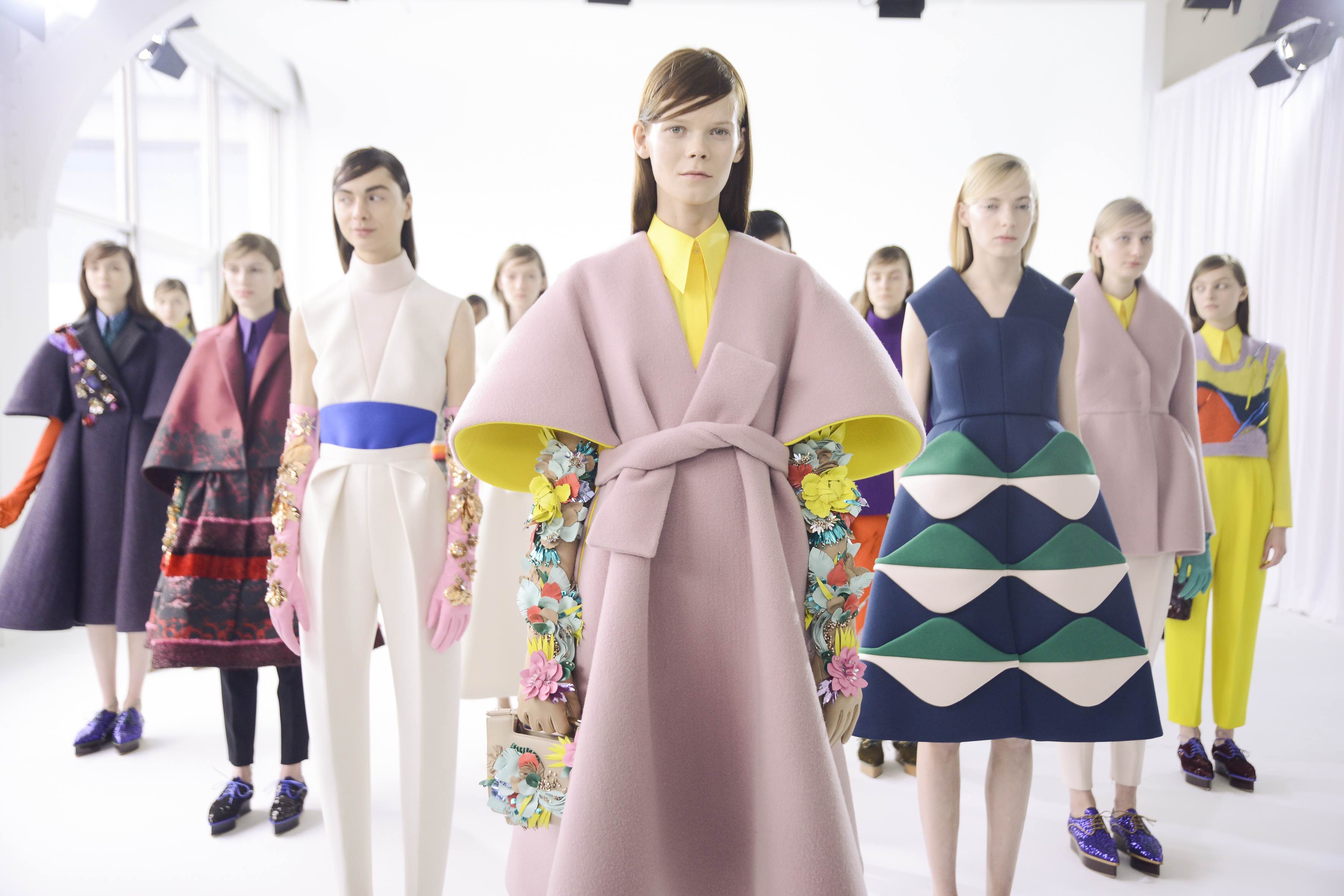 La "comunidad del color" crece edición tras edición generando una gran expectativa entre los profesionales del diseño que se marcan en el calendario, las citas que marca dos veces al año The Color Community. Como ya sabéis, se trata de una iniciativa dirigida por un grupo de profesionales que, desde diferentes disciplinas creativas, comparten un estudio global del color y la materia. Aunque en cada informe que se presenta participan varios colaboradores, el núcleo base lo forman tres profesionales: el arquitecto Pere Ortega; la diseñadora especializada en Colour & Trim, Eva Muñoz; y Rosa Pujol, Textil & Colour Stylist de Gratacós.
Como es habitual, The Color Community se celebra en la Antigua Fábrica Damm de Barcelona, un poderoso colaborador que cede las instalaciones y dispone de refrigerios para llevar a cabo la presentación del informe y un posterior afterwork. En esta decimotercera edición, se presentó la carta de colores que marcarán la temporada Primavera-Verano 2021. Es un informe orientativo que como cada año sirve de inspiración para los profesionales del sector.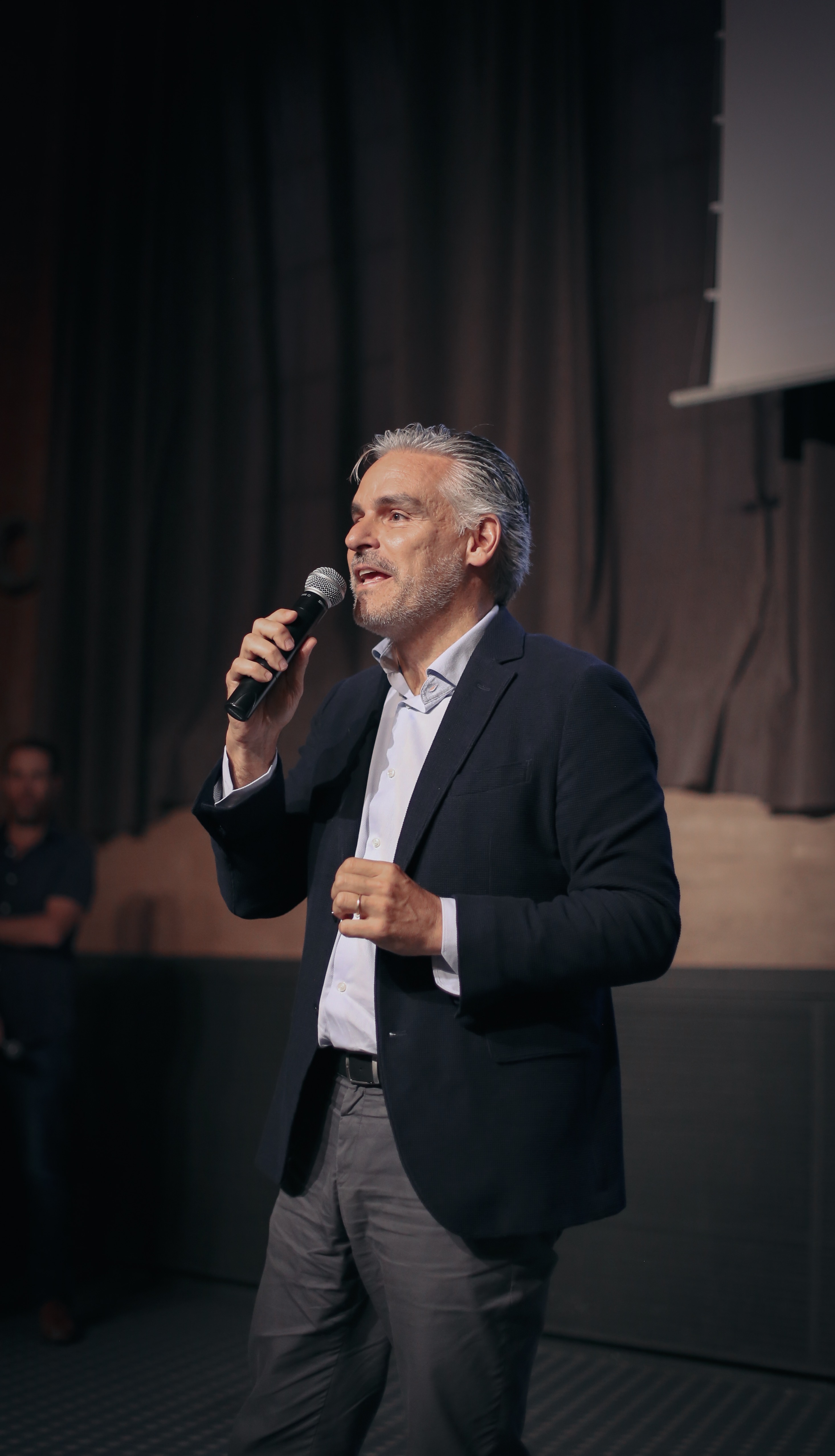 Juan Gratacós: "El tejido sin color sería aburrido"
En nuestro caso, esta cita es siempre imperdible. No solo por la participación de Rosa Pujol, encargada del departamento de diseño de la empresa, sino porque Gratacós se desvive por las gamas cromáticas. "Nos encanta el color y el tejido sin color sería aburrido", comentó Juan Gratacós minutos antes de la presentación del nuevo informe.
Esta edición se inspira en el concepto de la adaptación con matices positivos. "Le sacamos la carga humilde o negativa a la palabra porque adaptarse no quiere decir conformarse, todo lo contrario", detalló el arquitecto Pere Ortega en la presentación. Así, 'Adapt' se basa en la idea de ajustarse a un contexto determinado, utilizando un tipo de creatividad racional que permita buscar soluciones concisas y válidas. "Nos referimos a la creatividad inteligente que es fruto de una estrategia pensada y reflexionada que encaje con la situación actual. No tiene nada que ver con la genialidad del momento o un brillo puntual", explicó. La adaptación como símbolo de la inteligencia, de la estrategia racional y la sabiduría popular.
Pere Ortega: "Entendemos la adaptación como un tipo de creatividad inteligente que es fruto de una estrategia pensada".
La propuesta cromática 'Adapt' se estructura a través de cuatro gamas de color, texturas y materias bautizadas como, Afterwork, Baltic Sight, Natif y Modern. A continuación, os explicamos un breve resumen con sus inspiraciones.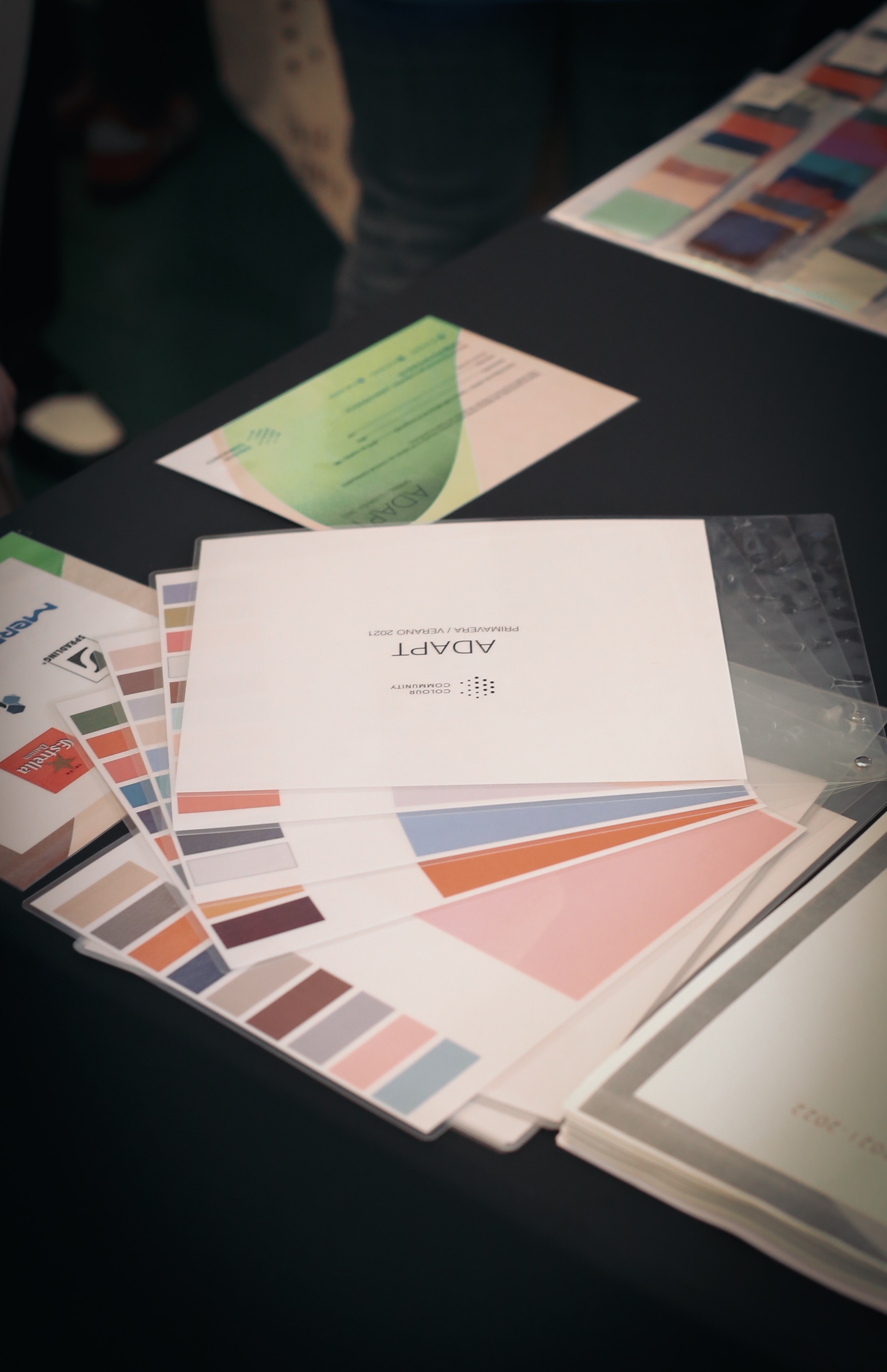 AFTERWORK
La primera inspiración se centra en el momento de ocio después de trabajar. Un espacio para el descanso, la diversión y el hedonismo, siempre compartido. Afterwork es una propuesta versátil, que se adapta en estos contextos festivos a través de tonos pastel como el rosa candy o el azul bebé que contrastan con algunos flúores que le dan ese punto de luz necesario en cualquier fiesta: se tiñen de verde lima, amarillo y fucsia. En esta inspiración se introduce el concepto del tono transparente a través de superficies vítreas y texturas y estampados que imitan el reflejo del agua.
| | |
| --- | --- |
| | |
La segunda gama es más introspectiva y toma como fuente de inspiración el mar Báltico que baña los países del norte de Europa. Es una propuesta fría y racional que apela al confort y a la intimidad en esa búsqueda de los refugios interiores. La gama de azules se inspira en las aguas profundas en tonos fríos y grisáceos, verdes apagados y los tonos neutros como el blanco, el negro y el beige. Como nota de color juega con algunos tonos rojizos. La propuesta también hace un guiño a los patrones estructurados, las siluetas arquitectónicas, los estampados lineales y los accesorios verticales. Se trabaja el concepto de silencio.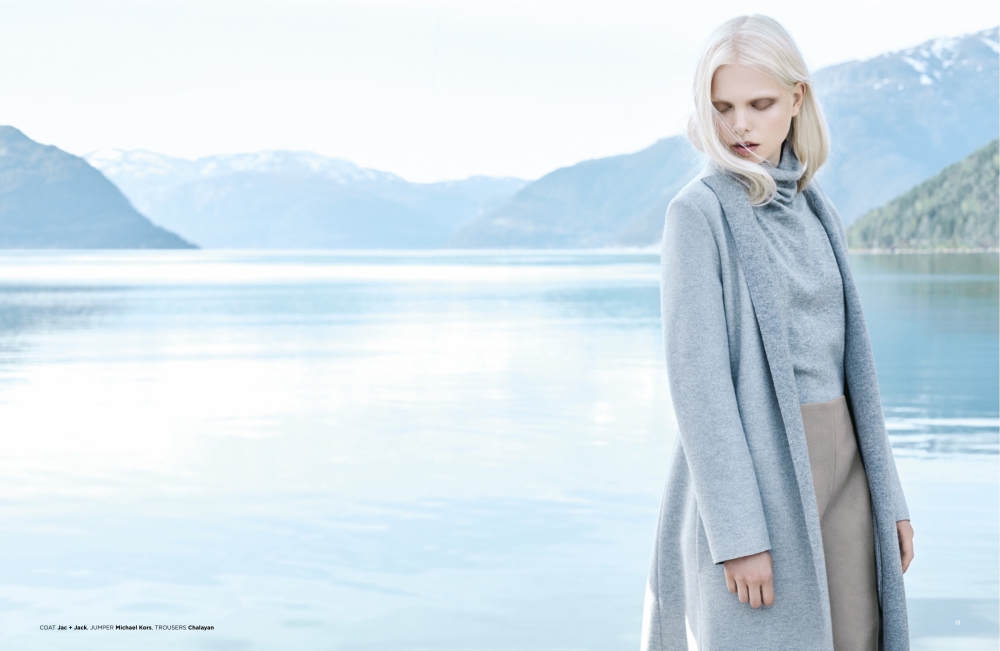 NATIF
La tercera inspiración es un homenaje a la autenticidad, a la tierra y a la naturaleza. Representa un giro hacia la artesanía y también quiere transmitir la multiculturalidad con diseños sin denominación de origen. Todo forma parte del todo. La paleta de colores de Natif es vibrante con tonos poderosos que van desde los naranjas saturados, los morados, los azules mágicos y los rojos tierra. Las tonalidades verde se vinculan con las hojas y los bosques. La singularidad cultural se consigue a través de los estampados florales y los que imitan el trazo manual, los motivos geométricos y los acabados rústicos.
MODERN
Por último, la cuarta inspiración representa un pasaje por las otras gamas. La ciudad y su vida interior es el motor de la creatividad y la gama de colores expresa como los individuos se adaptan a la ciudad, a la vez que se mimetizan en sus edificios, asfalto, huertos urbanos, zonas verdes… Forman parte de la urbe las 24 horas. Para expresarlo se utiliza una paleta cromática muy sensitiva con colores que aportan vitalidad. Los falsos crudos, los verdes apagados, el azul petróleo, el rosa pálido, el denim, el naranja excéntrico…conviven con siluetas minimalistas, materias tableadas y estampados lineales.