Fashion is art. And as such, it serves as an inspirational canvas to other artistic disciplines such as painting. And especially that of the maestro Joaquín Sorolla, a painter who served as a graphic chronicler of his time, portraying modernity and haute couture at the same time through his works, which were full of aesthetic content linked to fashion.
To do homage to his artistic career, the Thyssen-Bornemisza Museum has organized an exhibition, in collaboration with the Sorolla Museum, which analyzes specifically the influence of fashion on the work of Joaquín Sorolla and which can be seen simultaneously at both venues, from February 13 to May 27.
The exhibition, curated by Eloy Martínez de la Pera, gathers together more than seventy paintings, from national and international museums and private collections -some of them never publicly exhibited-, together with a selection of period dresses and accessories, with valuable items which were also borrowed from important institutions and private collections, many of them unpublished.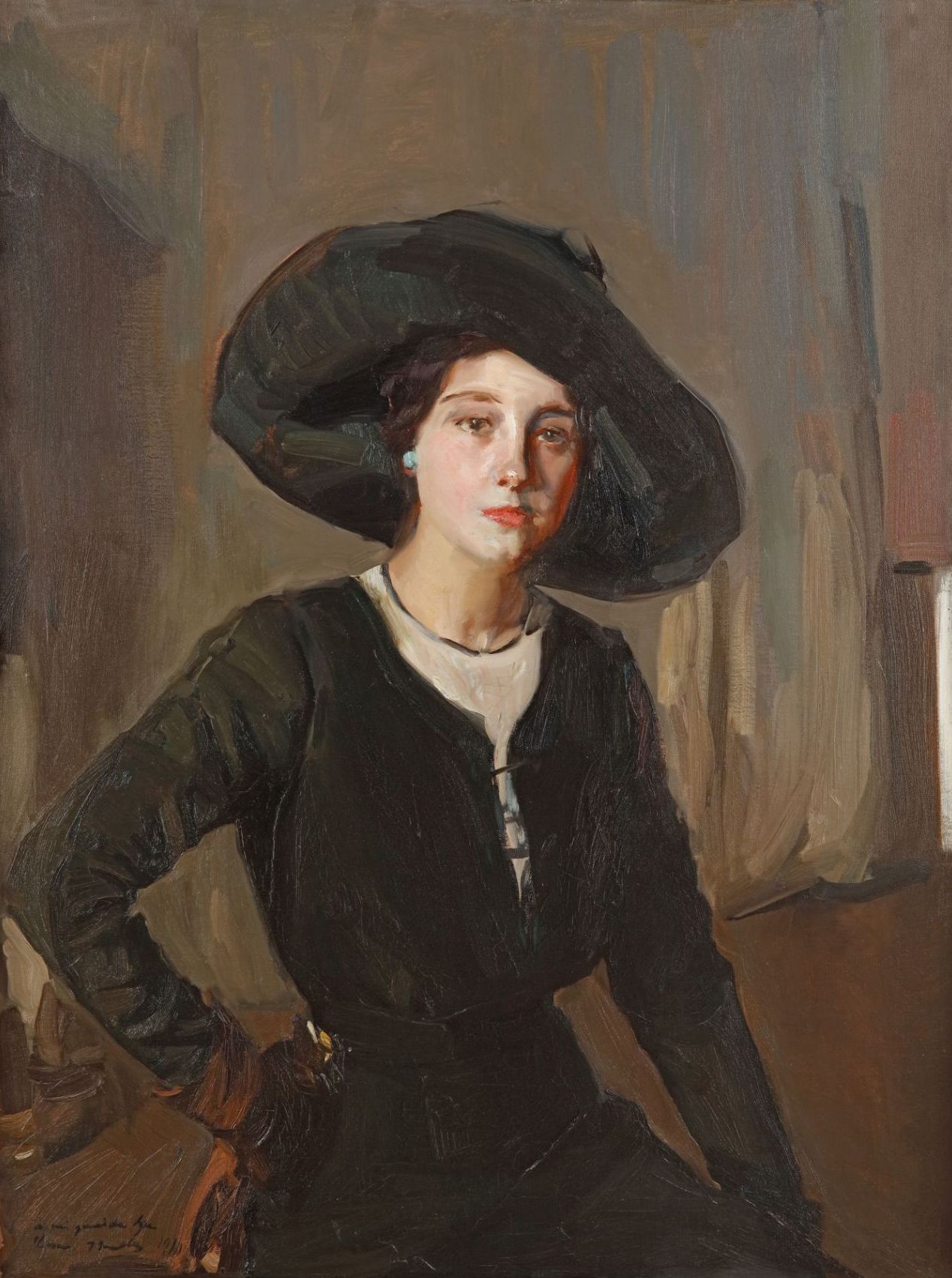 A chronicler of modernity
Sorolla was a great lover of fashion and became the perfect chronicler of changes in the trends and style of clothing that occurred in the late nineteenth and early twentieth centuries. His works in fact bring together an evocative catalogue of dresses, jewelry and accessories, created in his relaxed and vigorous style. Accuracy in the details of the dresses, emphasis on the fabrics and a pictorial catalogue of complements present in the portraits -most of them female- painted by the artist between 1890 and 1920, which go hand in hand with the fashion items located in the different rooms of the museum. Sorolla portrays women, extolling their condition and femininity with looks that inspire confidence and positions that mark a certain empowerment. The Valencian artist conceived of women as independent beings who were not governed by conventions in a style of painting that broke frontally with the classics.
The exhibition is divided into four sections: ' Sorolla in private', ' Portrayal of society', 'Elegant summer' and 'Modern country', retaining in each block different elements that shape the environment of each theme. It is a unique opportunity to discover in Madrid the work of the artist and his special taste for immortalizing the fashion of the time through his paintings.