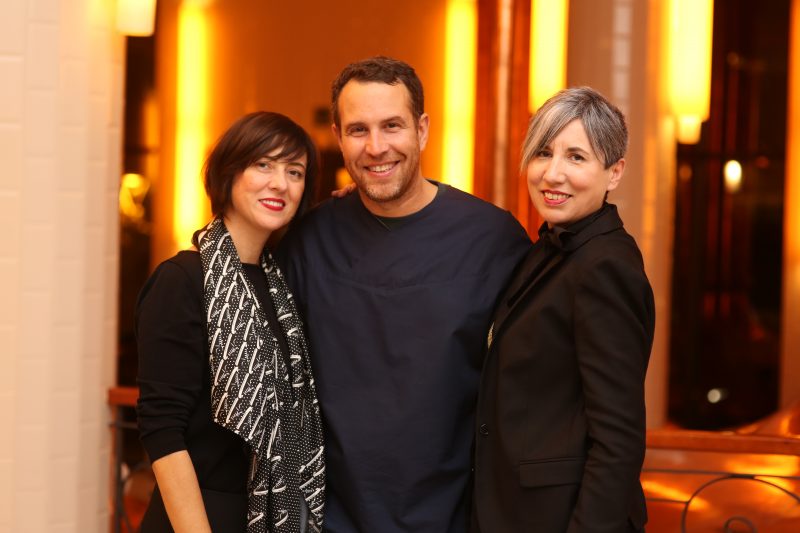 What colours will be in Fashion in summer 2018? Who decides the trends? How will they be applied?
All these questions, aswell as many others, will be resolved in the The Color Community, a project we have supported since the beginning. This informative initiative is organized twice a year by three creative professionals that share interests and sensations towards the world of colour and design and seek to be a guide for inspiration for those engaged in this sector. The organizers are Eva Muñoz, designer and specialist in Color & Trim; Pere Ortega, architect in Saeta Estudi and Rosa Pujol, fabric and colour stylist in Gratacós. In this seventh edition, organized in the old Damm factory in Barcelona, around five hundred people attended to hear about the latest chromatic trends for 2018. The context of colour, material and its applications were some of the topics discussed at the conference.
The concept of colours for the Spring-Summer 2018 season goes by the name "Mirages". This word describes the optical illusion created by the complete reflection of light and which connects to several current concepts that can be seen in the fashion industry.
The concept is structured around 4 colour ranges:
1. Please Touch!
It groups together a tactile and sensitive range that invites us to experiment, touch and use.
2. 2&3
This range is about geometric simplicity. By working the bicolour and tricolor combinations in a cheerful, clean and flat proposal with reminiscences of sport.
3. Fluid Signs
A defined and clear range with influence of liquids that dilute. Included in this range is a touch of folk, denim and floral prints. Nature and food are the motor of its inspiration.
4. Polyphonic
This is the range that is closest to the concept of mirages and refers to the harmony of colours to be developed in monochrome or mixed with any shade of other ranges. Metallic colours gain importance.