080 Barcelona Fashion is finalising preparations for a new edition which will exhibit the talent and creativity of 33 brands and designers who will present their collections for the coming season Autumn-Winter 2017/2018. This time the competition will take place from 30th January till 3rd February in the National Theatre of Catalonia (TNC) which is celebrating 20 years of existence. An archetypal stage-setting for Barcelona, conceived of in order to strengthen links between fashion and theatre. Given this motive it is not surprising that the inauguration of the fashion parade will welcome the presence of the celebrated French designer Pierre Cardin, who will come to Barcelona to present his new production " Dorian Gray. Beauty shows no mercy", a musical montage about the world of Oscar Wilde which had its première last summer in Venice.
On the creative front some great designers, such as Sita Murt or Menchèn Tomàs, are notable for their absence, although there are new additions, such as the young designers Daniel Rosa, Anel Yaos and Pilar del Campo, the company Aubergin, the designs for children by Little Creative Factory and men's underwear E.S.Collection. Special mention should be made of the participation of designers who collaborate closely with our shop, such as Justicia Ruano, who will present his collection "Hedonism" for the rebel-seductress woman; also Brain and Beast with their presentation "Trilogy Vol Y Playback". Angel Vilda will surely surprise with new designs whose aesthetic is that of the seventies and with large doses of humour- sometimes with a show of temper -whose conception we find fascinating. The fabrics in the collection are by Gratacós and soon we will be seeing the results.
Commercially one of the most surprising innovations is the introduction of the trend ready to buy – seen on other international fashion parades and in companies like Burberry or Tommy Hilfiger – in some of the collections by the Catalan designers. Specifically this is the case with companies such as Custo Barcelona, TCN, Escorpion and the designer ZE García. This means that the garments exhibited on the cat-walk can be bought on the spot and in this case they will correspond to displays from this coming Spring season. What seems all the more interesting is the offering by Manuel Bolano, who is adopting this trend; his presentation is in the format of an exhibition of his "'Plan B" collection, where he reinterprets studio pieces which will be commercialized exclusively on his web-page and which can be acquired on the same day of the parades. I see it, I want it, I'll buy it.
In connection with the young designers and the future of the sector we should like to mention once again the new edition of Barcelona Fashion Summit as a meeting point for professionals in the fashion business. On this occasion the day-session will centre on the topic "Next Generation : the Future of the Fashion Business " with analysis of topics such as the leading young entrepreneurs, the new consumers, the change in generations or the new forms of management and business demanded by the fashion industry.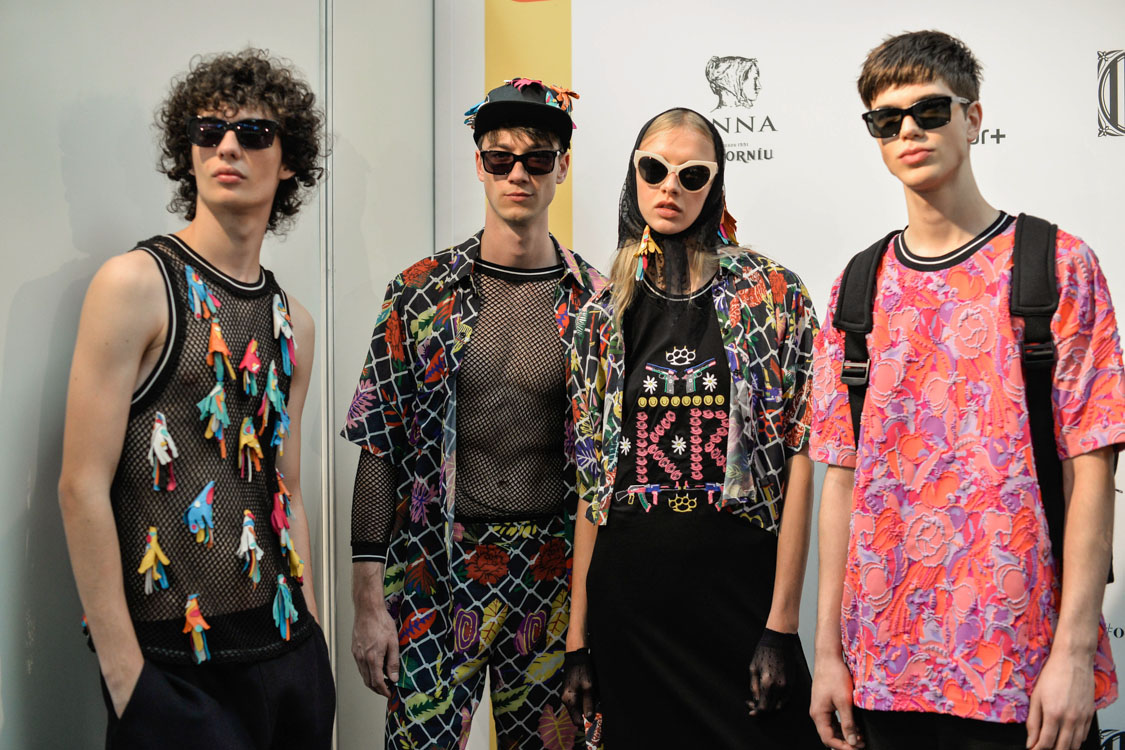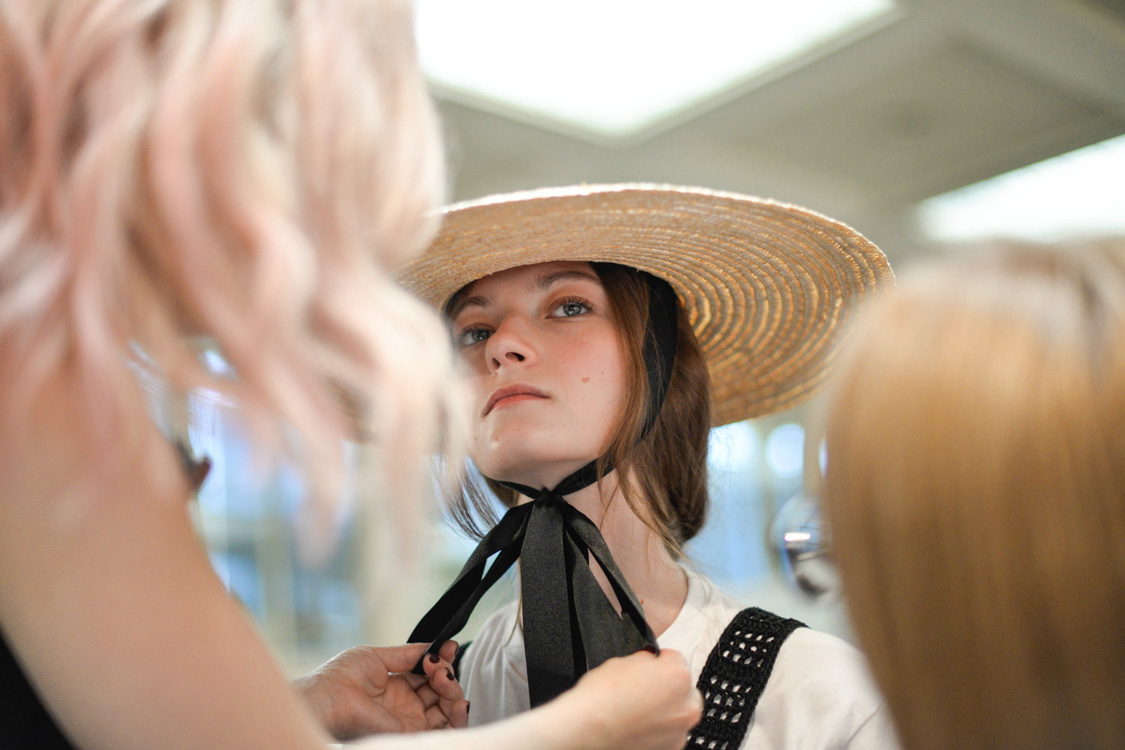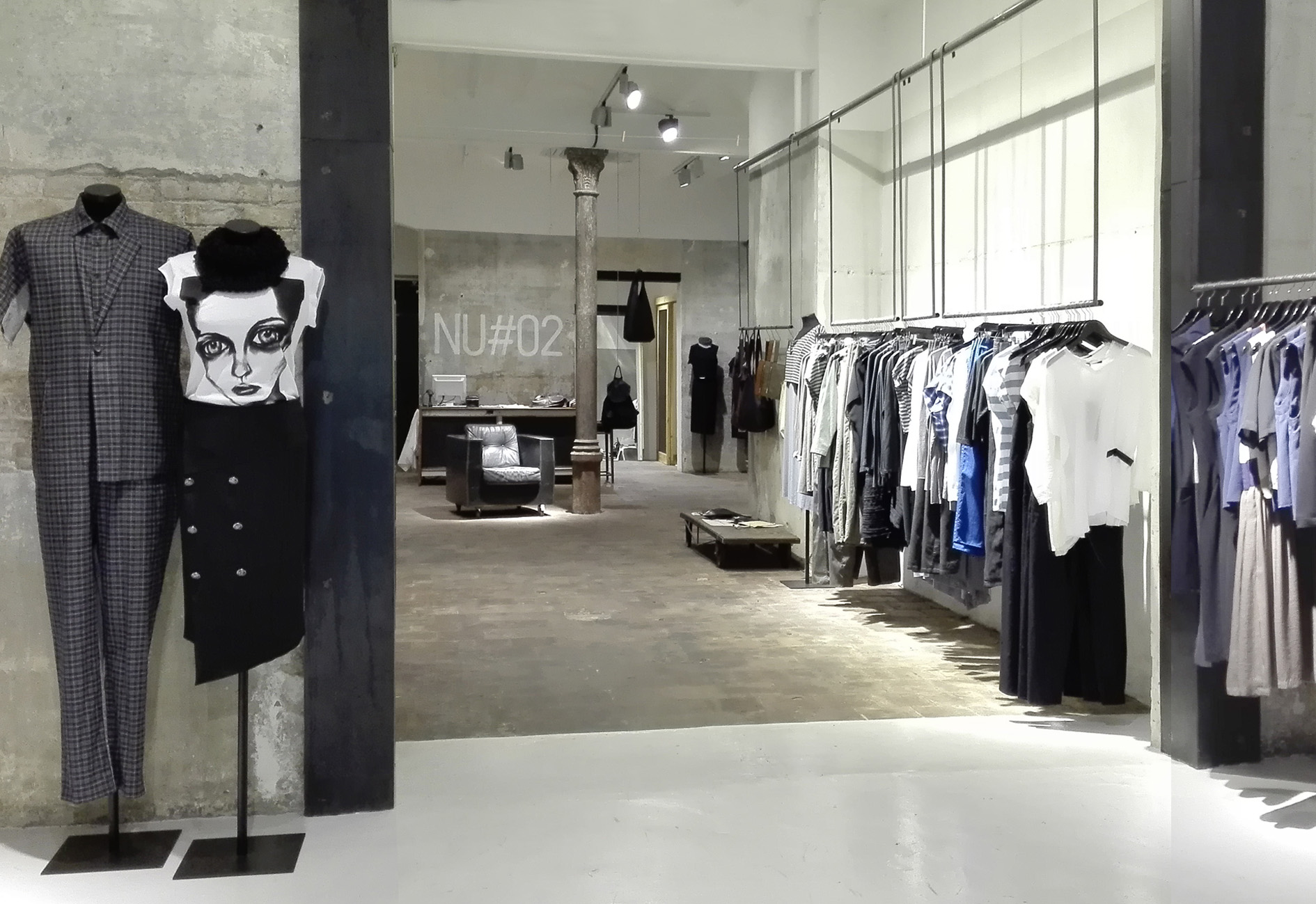 They are not everyday designers and each of them maintains his or her differing style within the independent design sector, a cake to be divided up between creators who share the same philosophy: authenticity, character, workmanship, honesty and just some doses of austerity. Txell Miras, Josep Abril y Miriam Ponsa gelled very well in the Rec district of Igualada, where in the same presentation space they defended their creations before the consumers who were visiting the Rec.0 Experimental Stores, a commercial initiative in a temporary format where twice a year fashion companies sell their stock. This casual alliance, together with good relations between the three of them swiftly led towards a robust and motivating project for all three.
Some years ago the experimental shop Project #01 in the district of Le Marais, the celebrated fashion district of Paris, was born in a similar way. The good welcome it received in the French capital was key to its successful move to Barcelona. In a similar way, when NU#2 emerged last year in the Eixample it revitalized local trade with its offering of alternative design, its ethics and aesthetics far away from the traditional franchises and chain-stores that flood the centre of Barcelona.
NU#2 is not a conventional shop and the presentation are reflects the essence of the designs and the personality of its creators. As its name indicates, #NU2 is a reference to nudity and its radical approach is to show the world fashion such as they conceive it, without make-up or cover-up. Situated in a 260m2 former store-house for electrical materials #NU2 recreates the spirit of the original space by preserving its structure and the charm of its old industrial aesthetic as found in the cracks in the walls or faults in the floor. In it Txell Miras, Josep Asbril and Miriam Ponsa exhibit the season's male and female fashion collections while at the same time housing other designers with a similar attitude and which complement what is on offer, such as handbags by Cristina Corres, shoes by the Mallorcan Pep Monjo, pieces of industrial design by Aparentment or the spectacular metallic furniture of Jonathan Singleton, who was also responsible for the lay-out of the shop-window and for what is hanging in the shop. Nothing is there just by chance.
The space is also often utilized as a multi-purpose hall where events are held which are linked to independent fashion. Recently the influential Catalan trio opened a new shop, #NU3 situated on the creator design floor in Pedralbes Centre. One more reason to confirm that a different form of production and consumption is possible and totally necessary within the current panorama.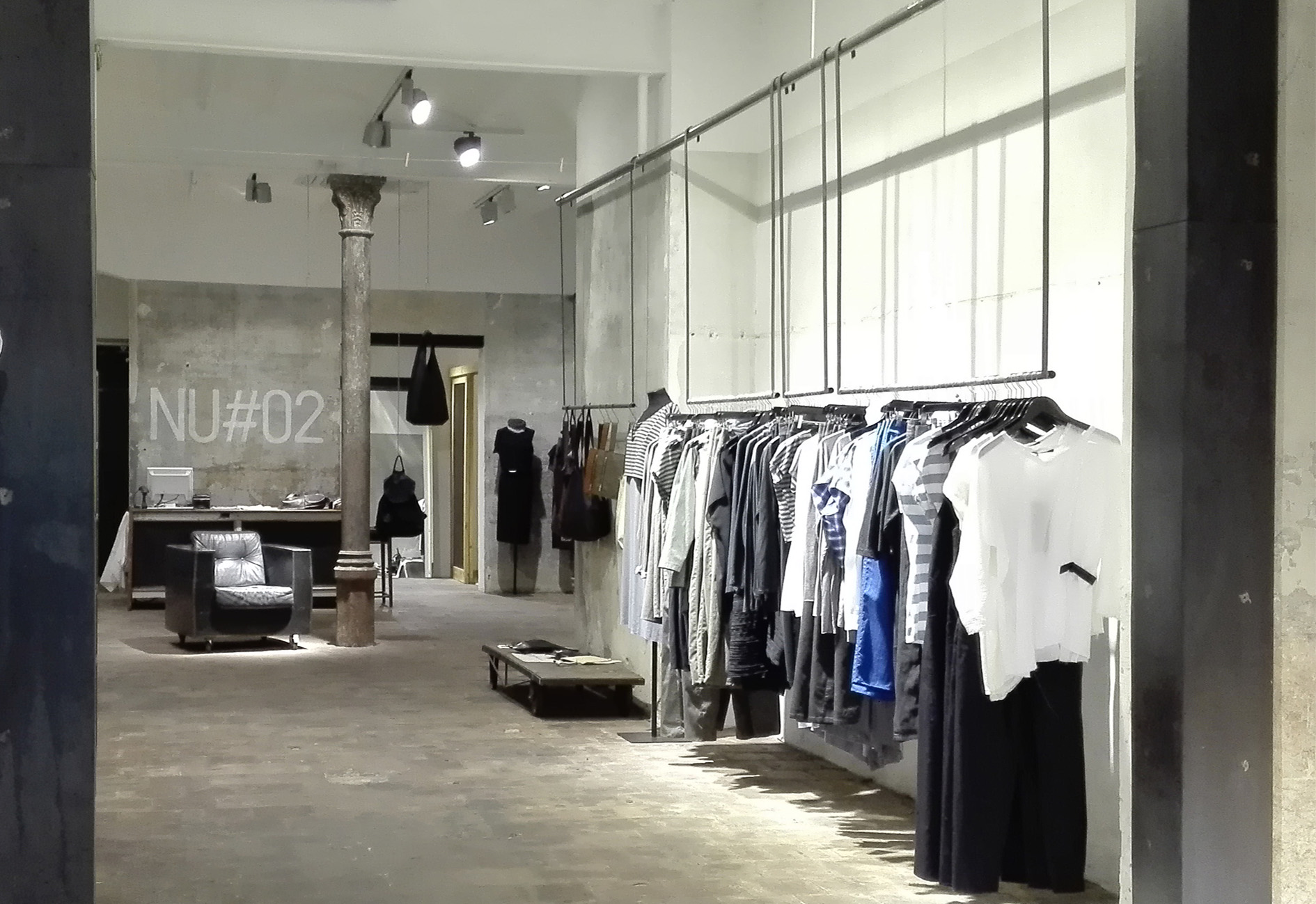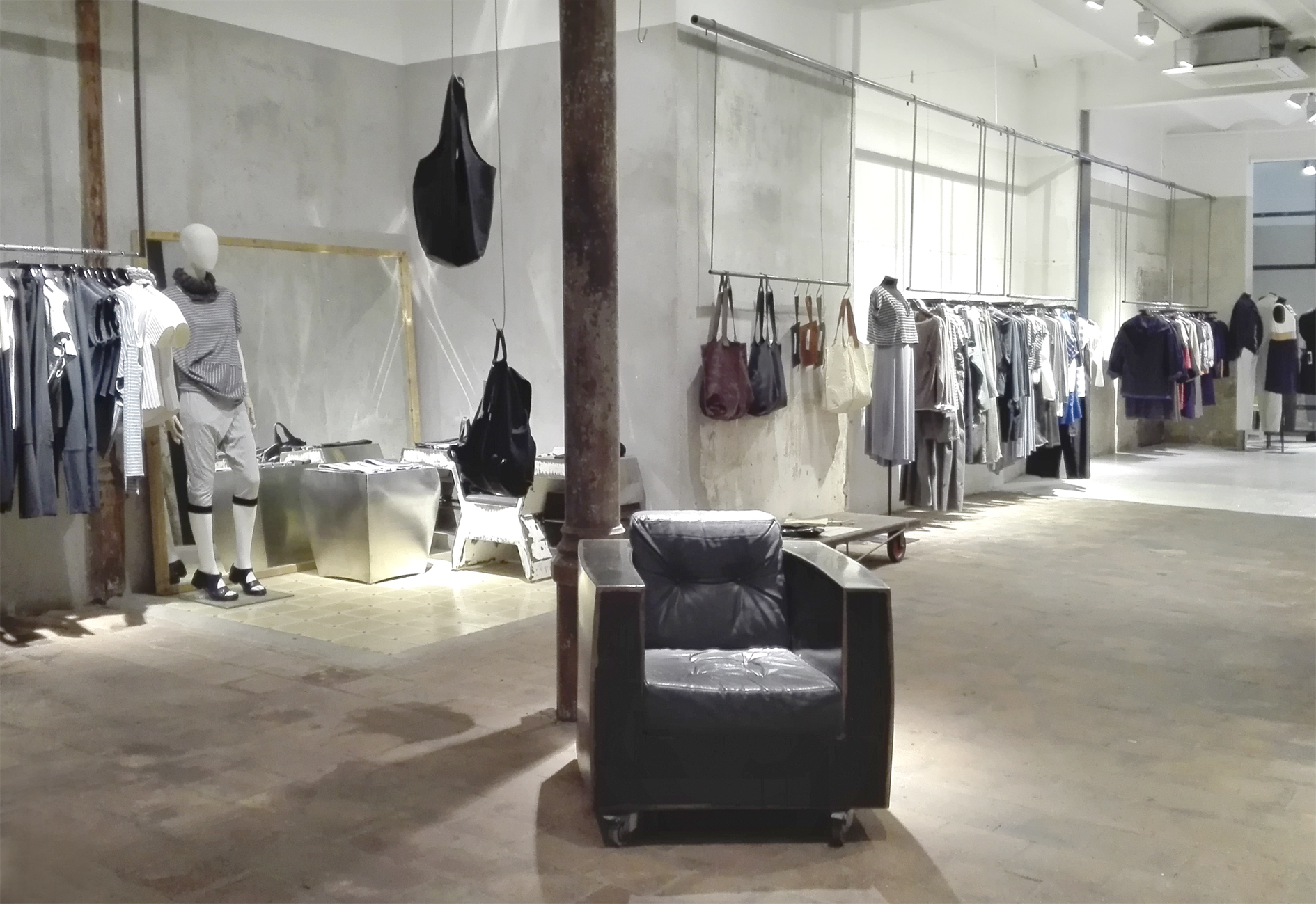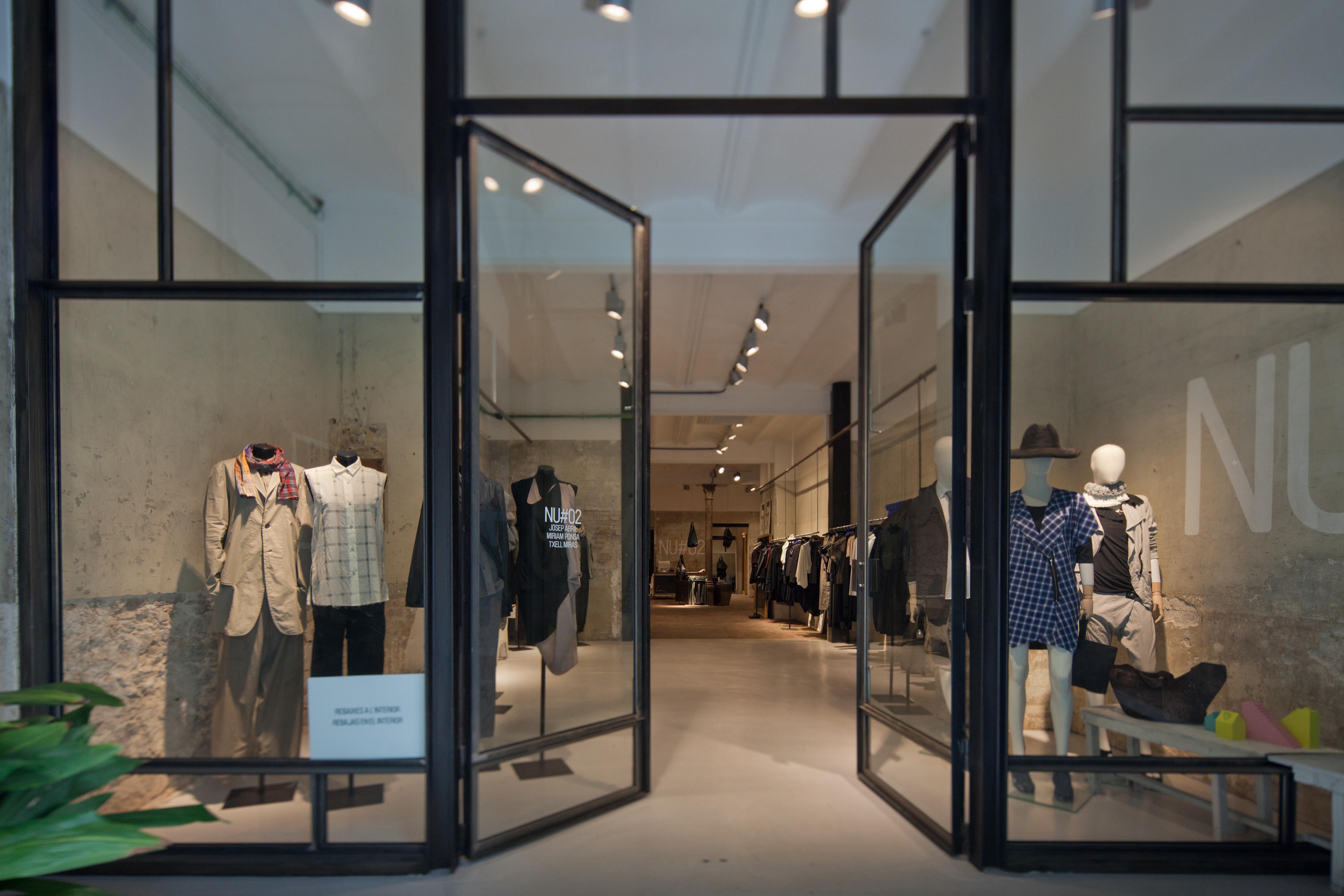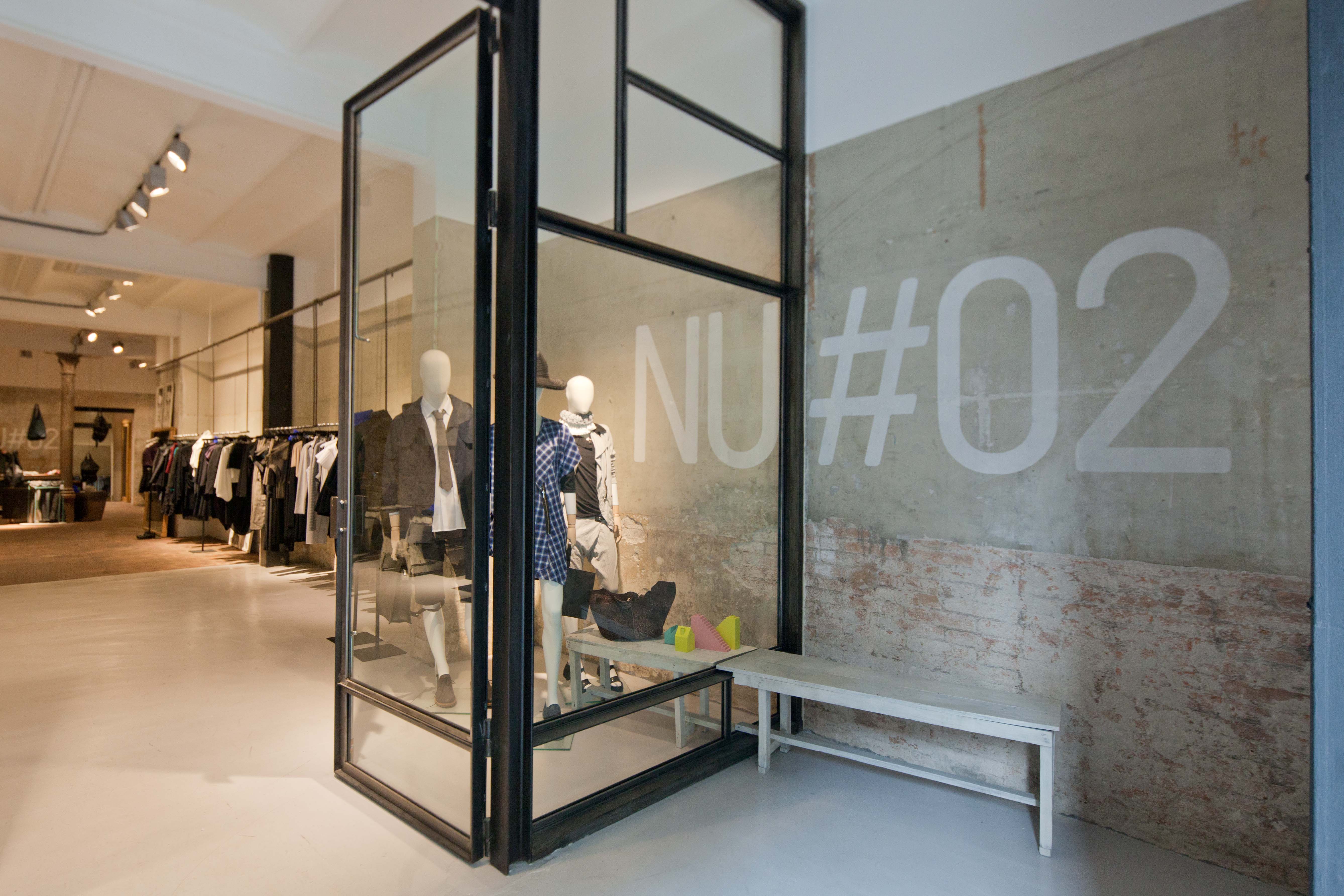 Every year one colour is crowned king of the chromatic palette. A shade which dominates, marks and inspires the world of fashion, design, decoration and advertising, amongst other spheres. Its choice is not mere haphazard whim, because behind its nomination there is a powerful universal authority on colour which, via an exhaustive sociological study, finds the shade which will influence the coming twelve months with its communicative power and its capacity to influence moods.
So it is that according to Pantone, an international reference-point for colouring, this year 2017 will be tinged with Greenery green. A vivid and cheerful shade which is bursting forth this year as symbol of a transition from moments of troubled upheaval. Leatrice Eiseman, the executive head of Pantone, refers to this shade as "the tranquility that we yearn for in the midst of the tumultuous social and political panorama that surrounds us. Satisfying our growing desire for rejuvenation and revitalisation, Greenery symbolizes the reconnection with nature which all of us are seeking, something which offers us greater things ". This last affirmation makes reference to our need to connect with the fresh air and to wonder at the physical beauty of the natural world: fields, forests, mountains…a way of escaping our modern life in cities with drab-coloured buildings and roads. In this context Eiseman assures us that Greenery "evokes the days of early Spring, when Nature is revived, restored and renewed." This shade of green also connects with a healthy life-style, with organic and natural food, re-stating the value of what the earth provides additives-free.
Greenery green contains brush-strokes of yellow and is a fairly unusual shade in the fashion world, although easily recognizable. On the cat-walk companies like Gucci and Balenciaga have included this colour in their Spring-Summer collections. In decoration the light and tranquility of Greenery will creep into the home by revealing it's so seductive natural exuberance. This shade blends with earthy and wood colours, with the monochromatic ranges where neutral colours predominate. Apart from the presence of plants Greenery will be taking over fabrics, textiles and walls, with infinite decorative possibilities.
You will find our Greenery fabrics inspirational for welcoming in this new period of renewal with a vivid, cheerful and natural colour.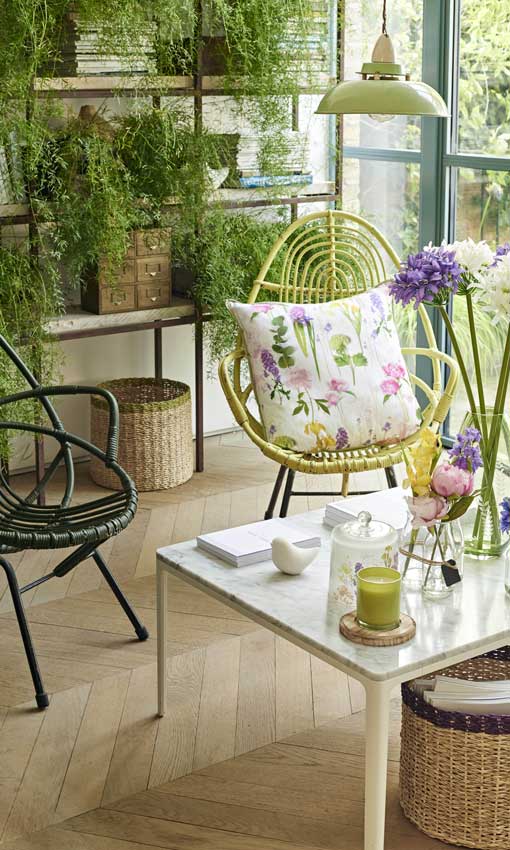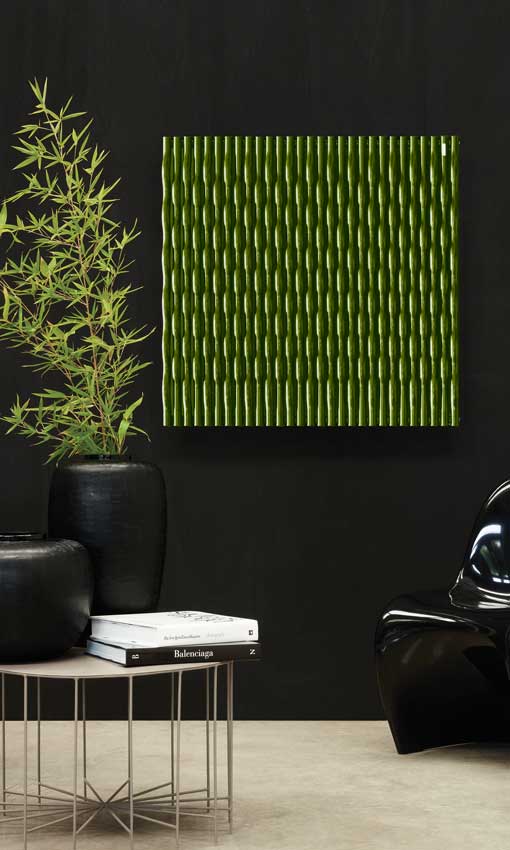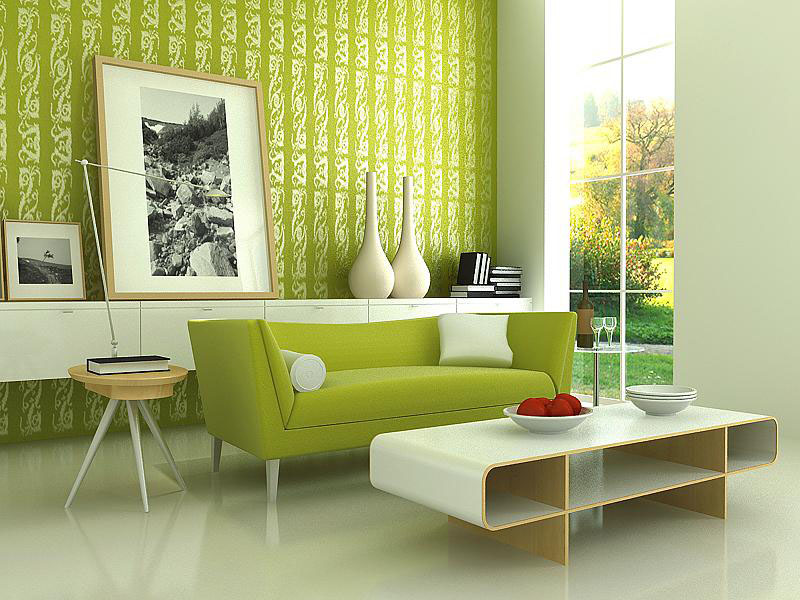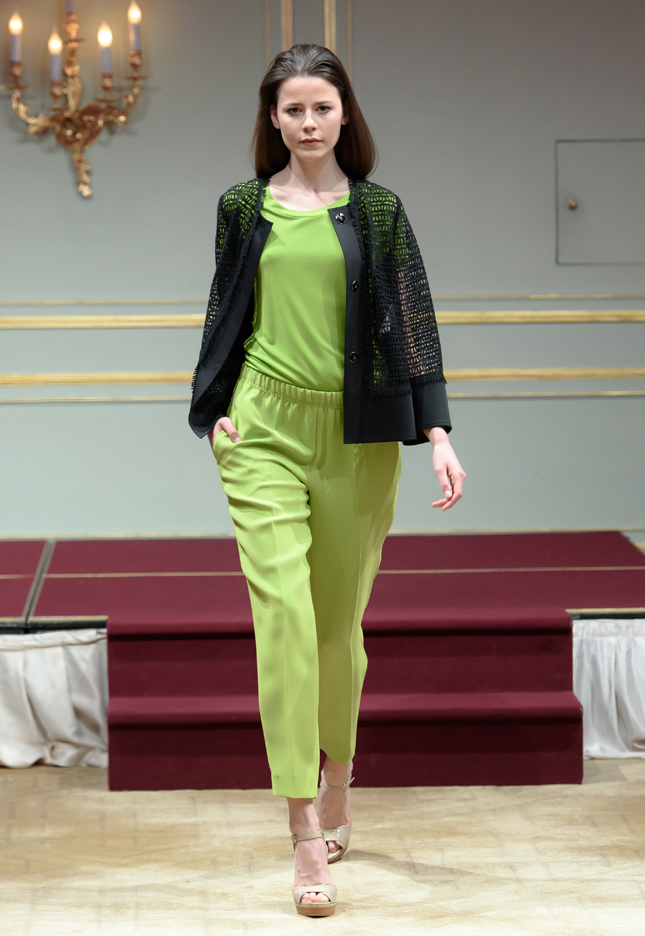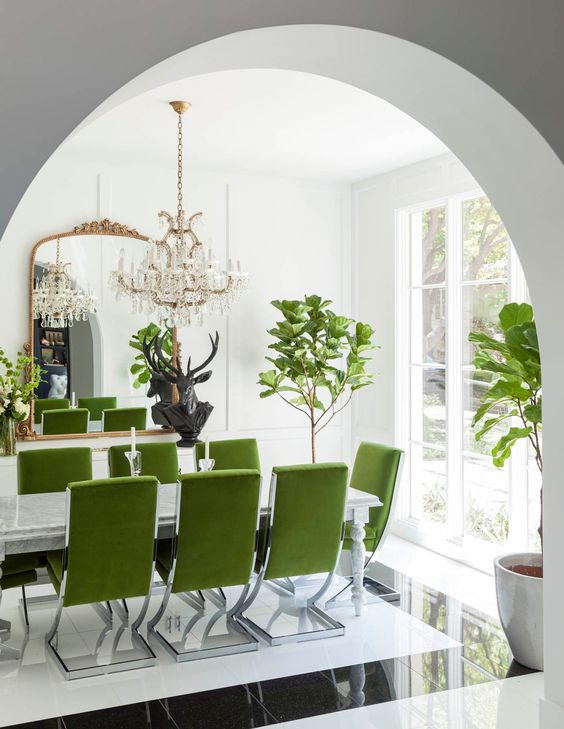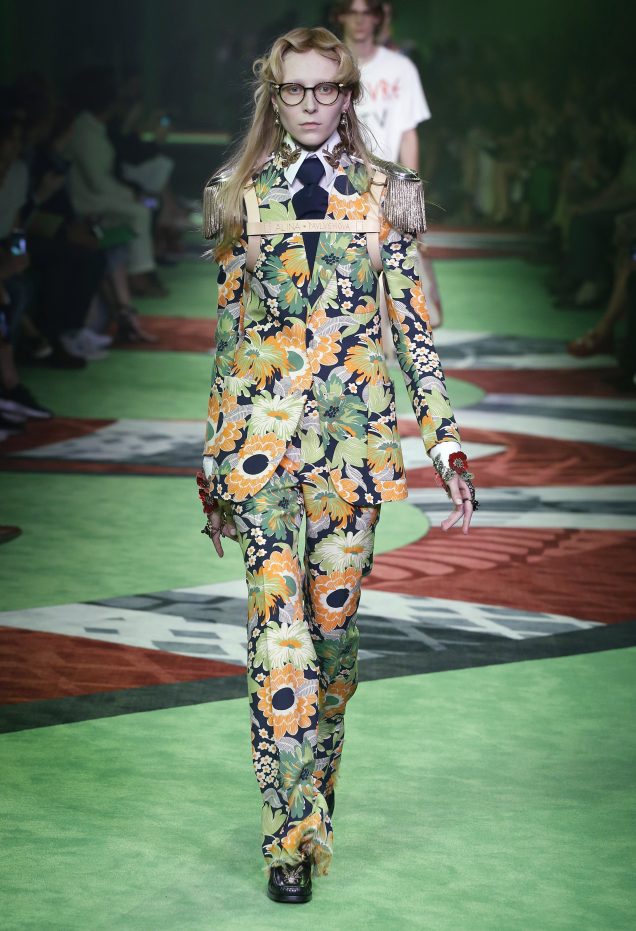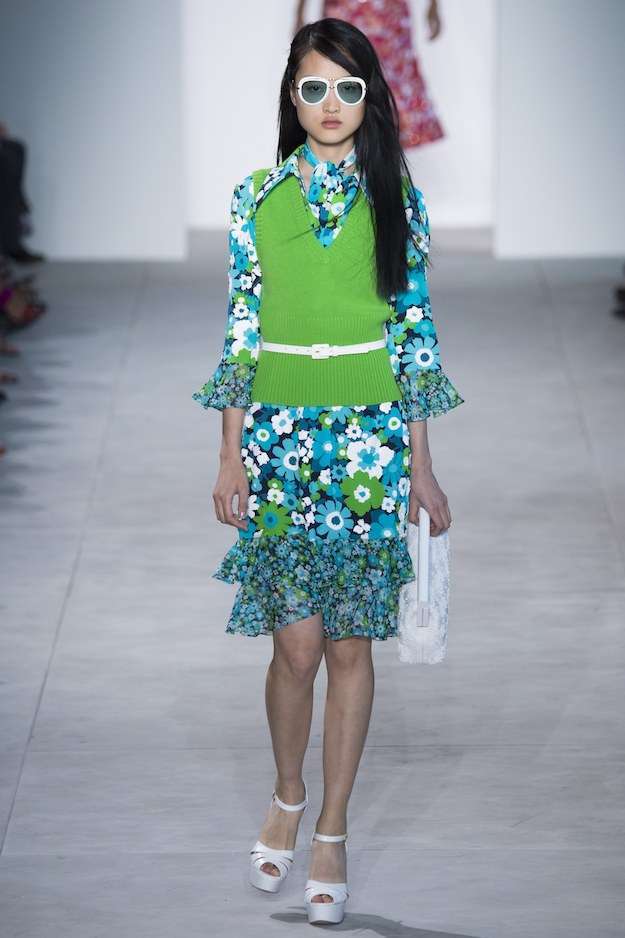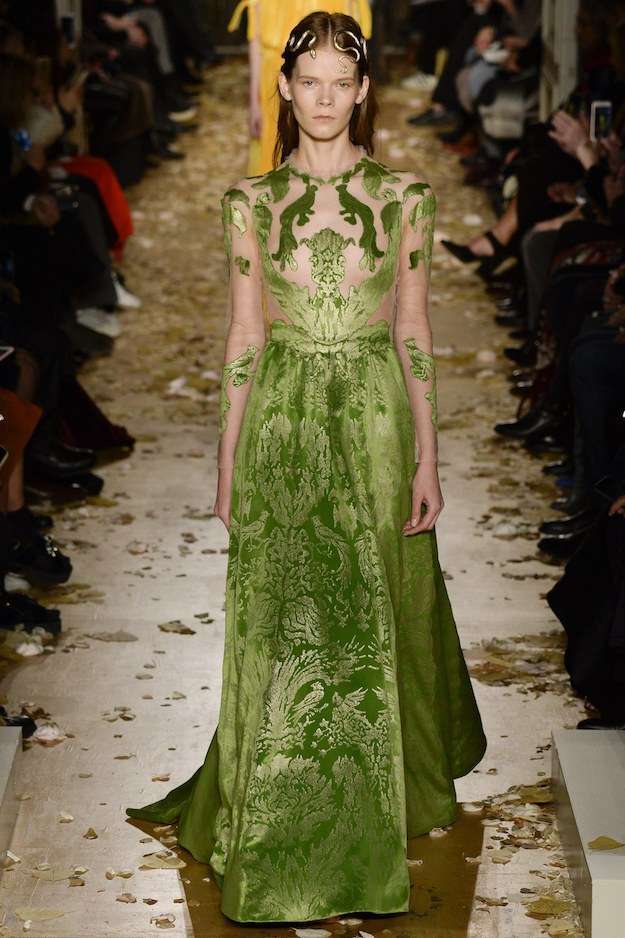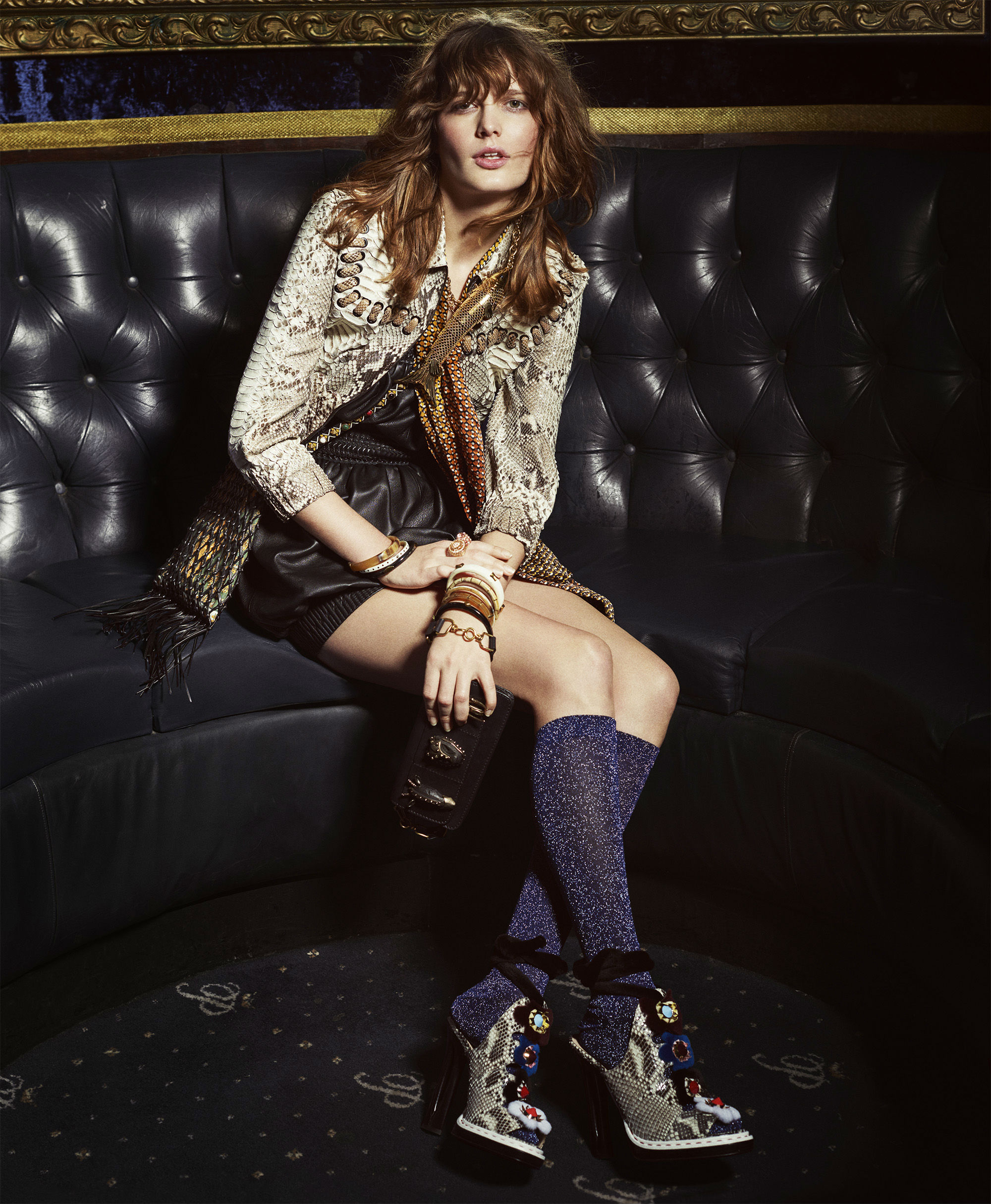 The start of the year also marks the beginning of the winter sales. Since 7th January we have been promoting the new discounts on fabrics that you will be able to find in our Barcelona shop with the help of our professional team who will advice you according to your needs.
In addition to your own preferences we are going to give you some ideas as to how you can take advantage of the fabrics which are currently most in fashion with suggestions for garments for all seasons which will add depth to your wardrobe.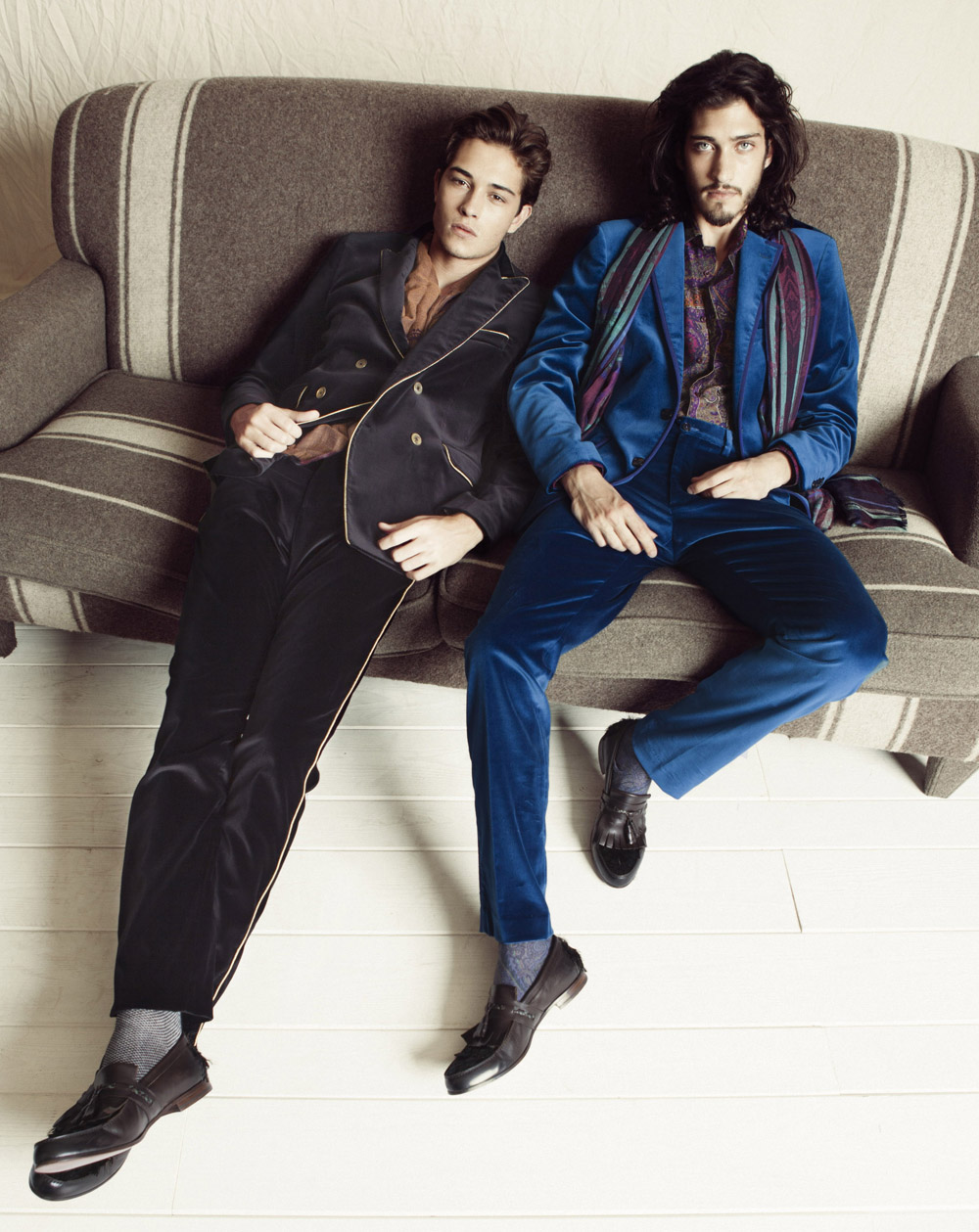 ⦁ Velvet
Velvet has been the king of fabrics in this winter season. Soft, elegant and majestic, its presence adds glamour to your soirées. This season it has been present in Victoriana looks with its dark shades such as burgundy, ink-blue or moss-green. This fabric is ideal for designing your own jacket or draped dress – with a cotton jersey underneath.
⦁ Lurex
This gleaming fabric revives the decade of the eighties with disco-inspired metallic styles that dazzle as they pass by. We recommend this fabric in small doses, in small details or in key garments like a long dress in the best "Old Hollywood "style that never goes out of fashion.
⦁ Sequins
Glittering sequins are always a sure bet for festive styles, decorating the most sophisticated garments with their sparkle. They can be worn full-on or in version XS in skirts, dresses, jackets or boleros. One piece of advice about style : always combine this fabric with more sober print-less garments for a look that will serve you well in day-time too.
⦁ Satin
Pleasing to both eye and touch. Soft, ethereal, sophisticated… Satin is a sensual fabric which adds femininity to garments. This season it has been seen on the cat-walks in the shape of night-dresses or draped tops which transfer the intimacy of the bed-room into the street.
⦁ Lace
This romantic fabric creates see-through effects in blouses and dresses, where the seams and layers hide strategic body-zones. A feminine fabric which is becoming indispensable at any time of the year, adding sophistication to your outfits. We recommend it in black, beige or pale pink.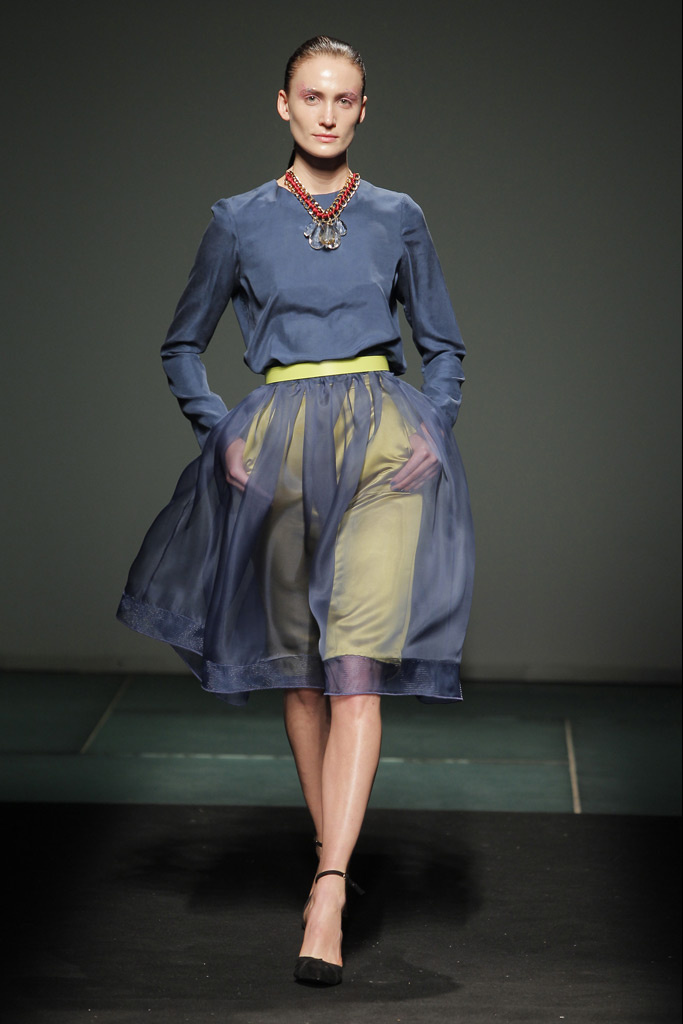 We start 2017 by recalling a festive look by the Barcelona designer Juan Pedro López which we found particularly captivating by virtue of its bold combination of colours and fabrics which create a sensual see-through effect due to super-imposed layers.
This elegant design formed part of the collection "Part XIV" corresponding with the Autumn-Winter season 2013/2014 presented on the parade 080 Barcelona Fashion. According to its designer the inspiration for the look is to be found in the sculptures of Gabo and Pevsner. It is an original design based on those volume and transparencies which envelop the silhouette of a woman. Juan Pedro López uses materials of organza and silk to create this effect of appearances and reflections, where feminine curves are exhalted in garments which fluctuate with the movement of every step.
An ethereal and delicate design which is not at all conventional and which is perfect for these festive days.
Here you will find some of our organza and satin fabrics to inspire you with new designs.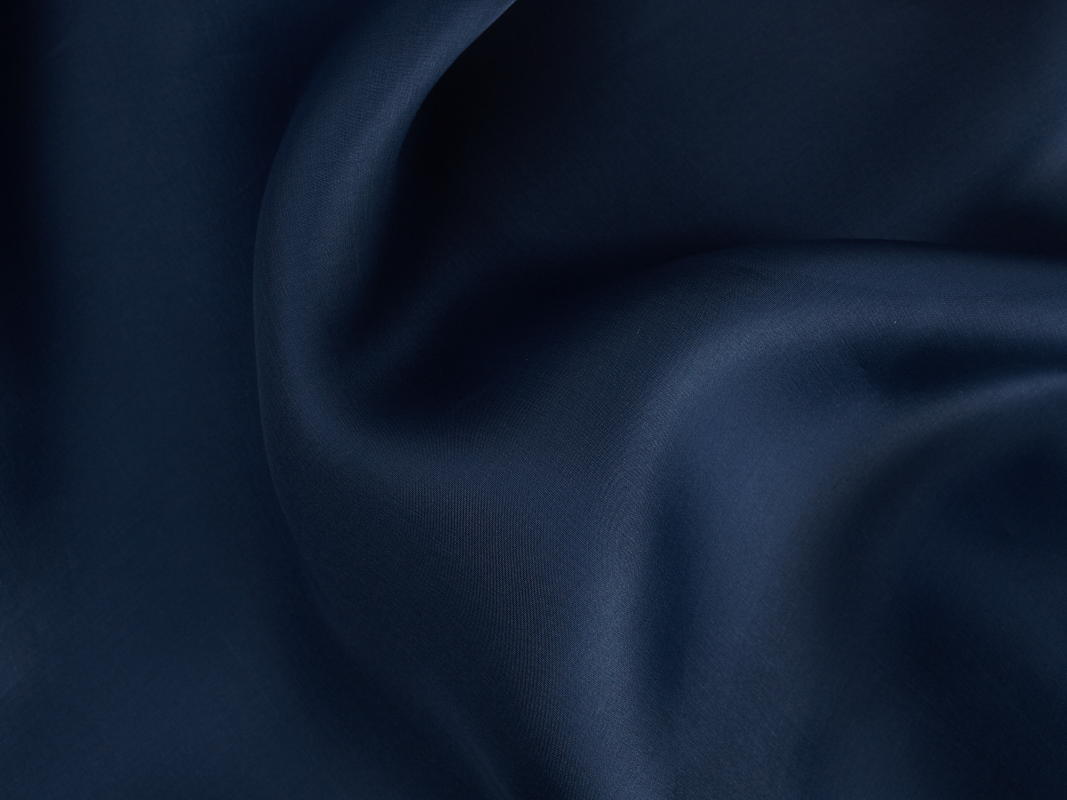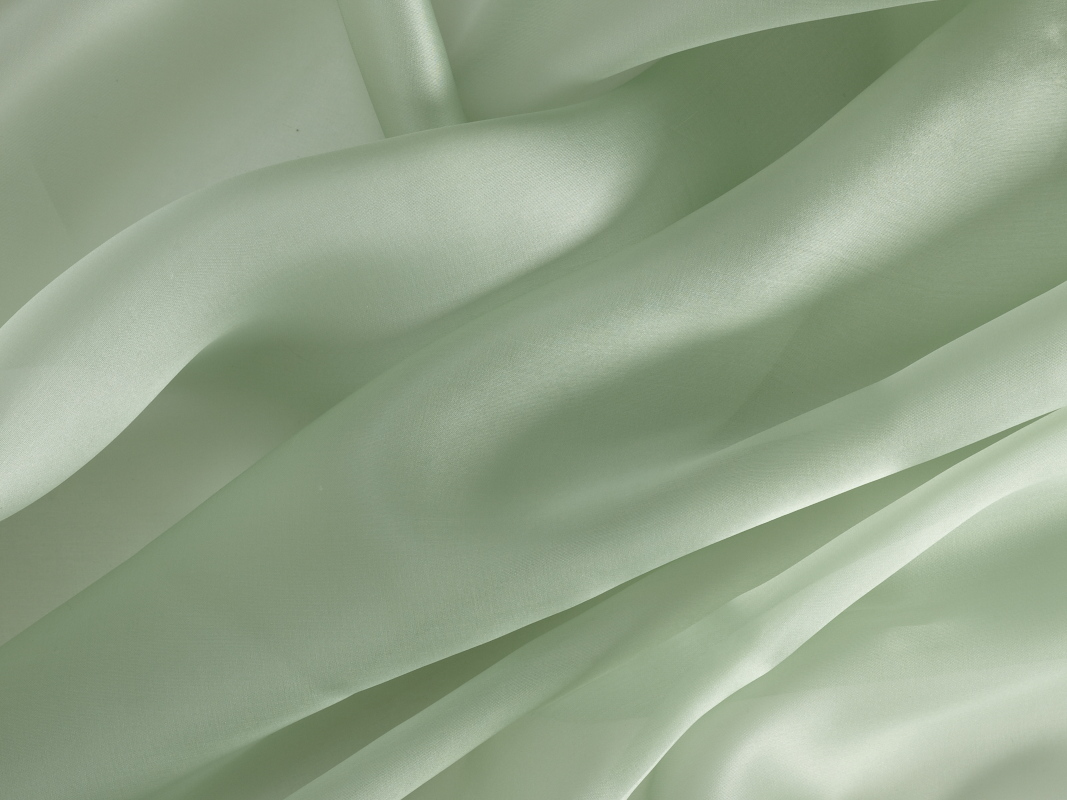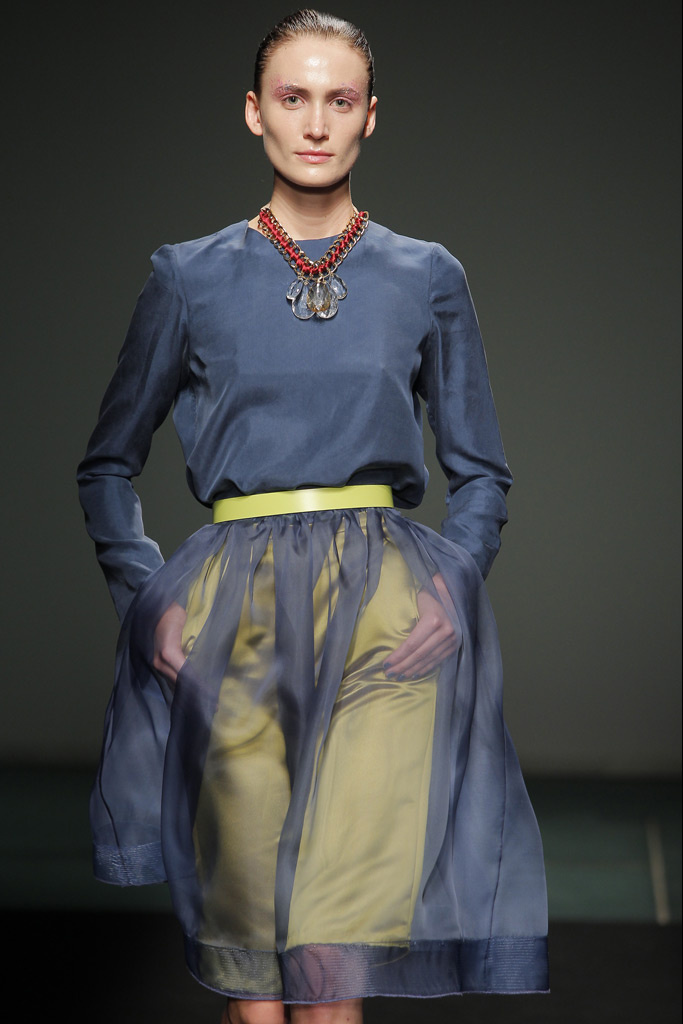 Thursday 29 December 2016
Gratacós fabrics also shone in the final of "Velvet". They did so in the successful event "The Happening of the Year", the party with which the popular period series wished to reward the loyalty of all of its fans. A big date which Antena 3 organised on 14th December in the Círculo de Bellas Artes in Madrid and which offered all manner of activities to the 2.500 plus people who visited the area during the day.
Amongst the activities there stood out one which involves us directly: the exhibition of the winning dresses from the design competitition which "Velvet"put a start to this past 20th September. An initiative by Antena 3, IFEMA – Mercedes-Benz Fashion Week Madrid, ModaEspaña and Madrid es Moda in order to give an opportunity to young talents and to promote their work on television. The three designs chosen from the competition form part of the first prêt-à-porter collection by Galerías Velvet.
The competition was a success in terms of participation and stood out by the quality of the entries – more than 400 of them – of which 6 finalist designs were selected. These models were put together in the workshop "Al Dedal", the property of Lola Piña, a company which in 2015 was awarded the Fashion Prize. From the finalist designs eventually 3 winners were selected, by designers Rebeca Jover, Tatiana López Pombo and Juan José Grajera Fuentes, all of whom put together the models with our seasonal fabrics.
To be specific, Rebeca went for a black and cream satin mikado together with a fitted and lined black tulle to complete an elegant evening dress. Tatiana López produced a sophisticated design with red mikado and lining. Finally Juan José Grajera created a design based on maroon satin and wool, lined and with a sheepskin neck. The result: pure distinction.
All the designs sported the label "Made in Spain" and were chosen by a jury of experts from the sector such as Cuca Solana, the director of MBFWM and the designers Modesto Lomba and Hannibal Laguna, amongst others.
Congratulations on the results !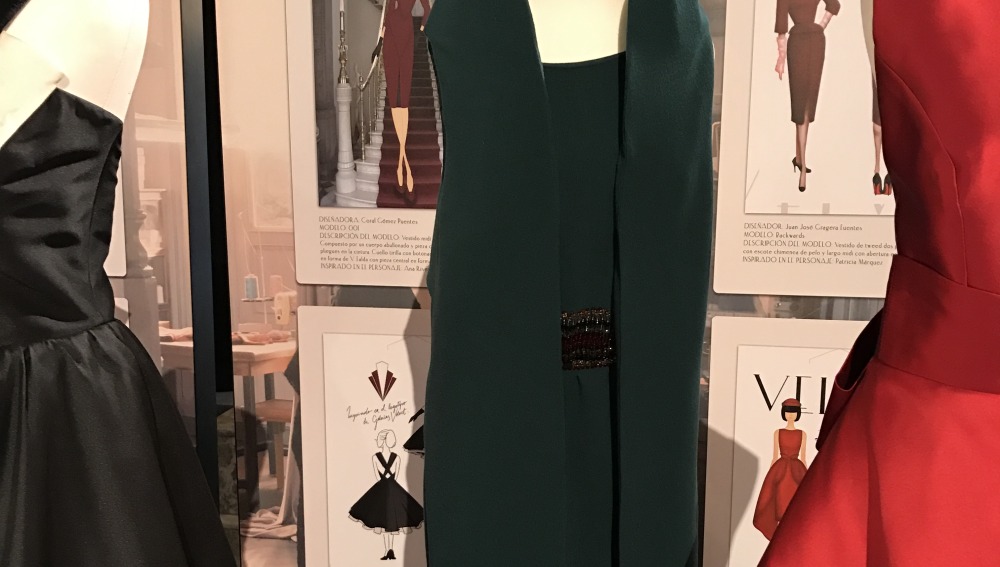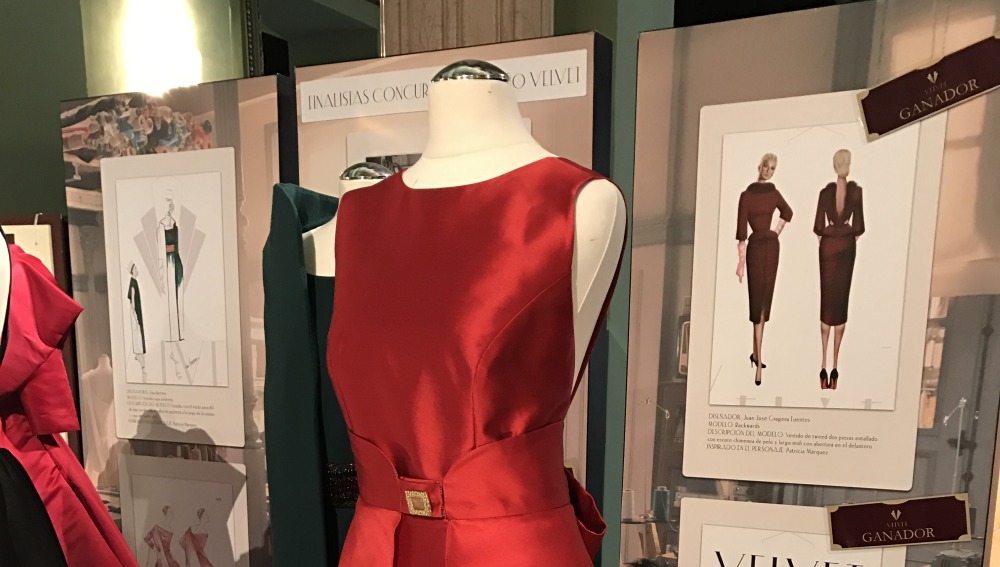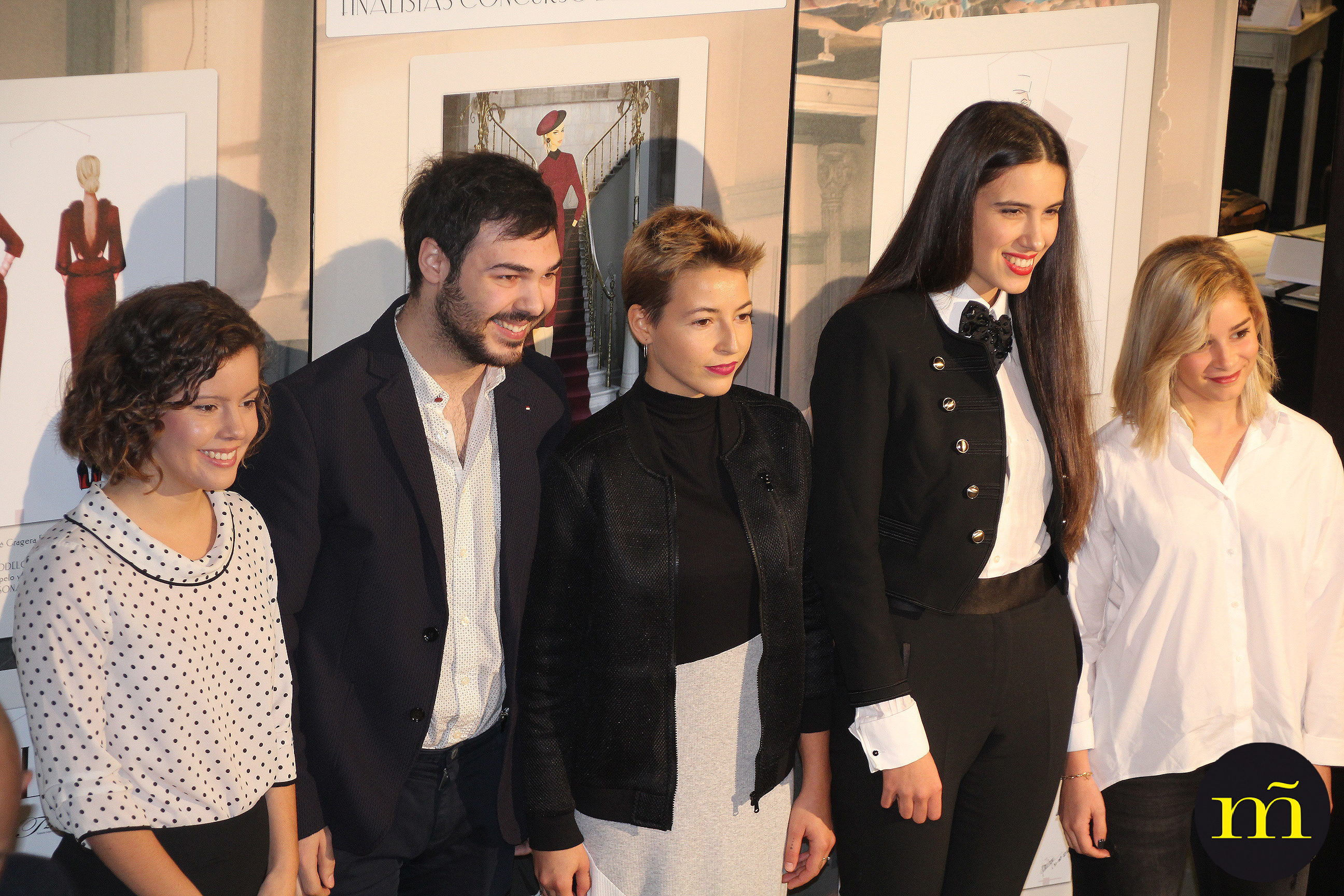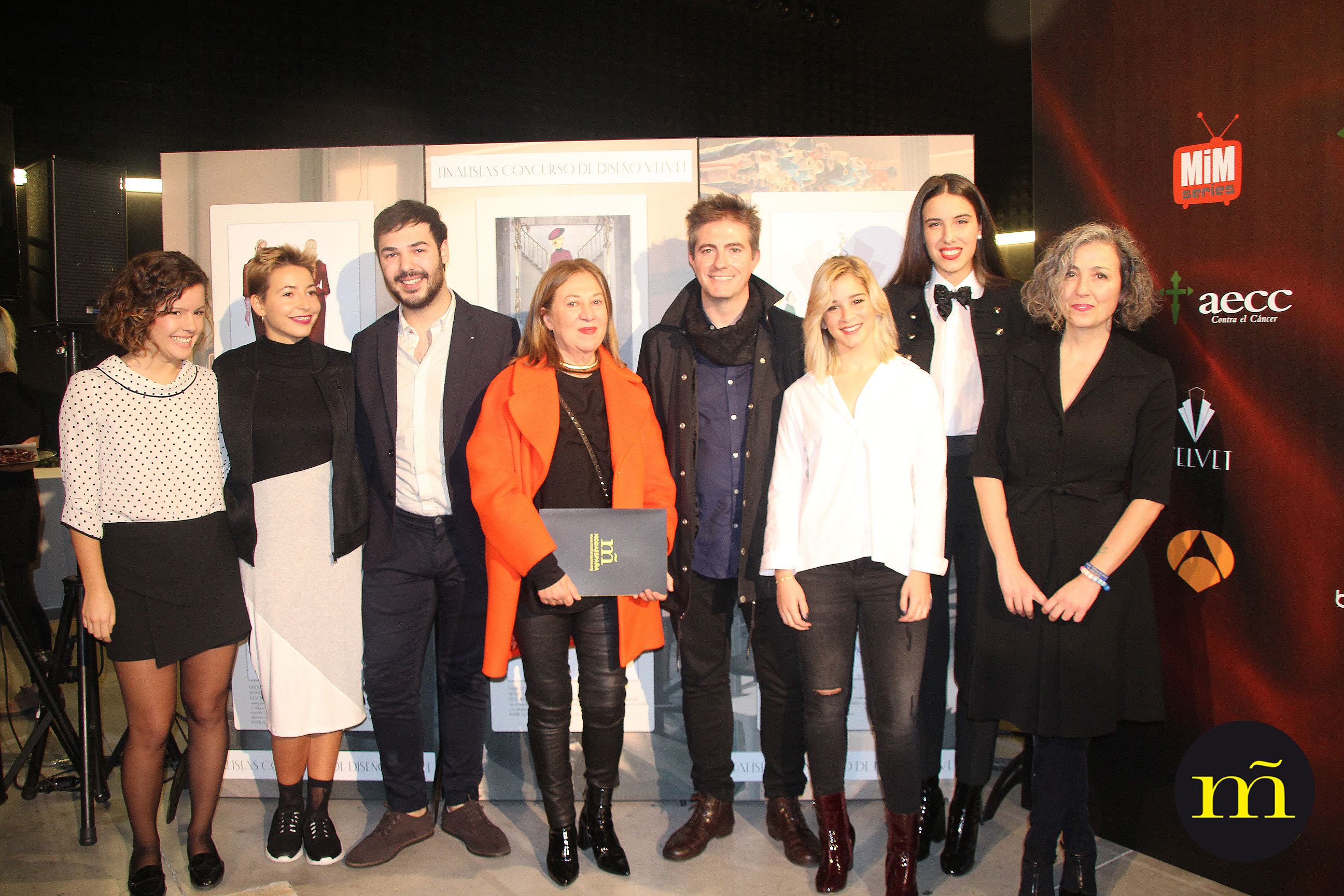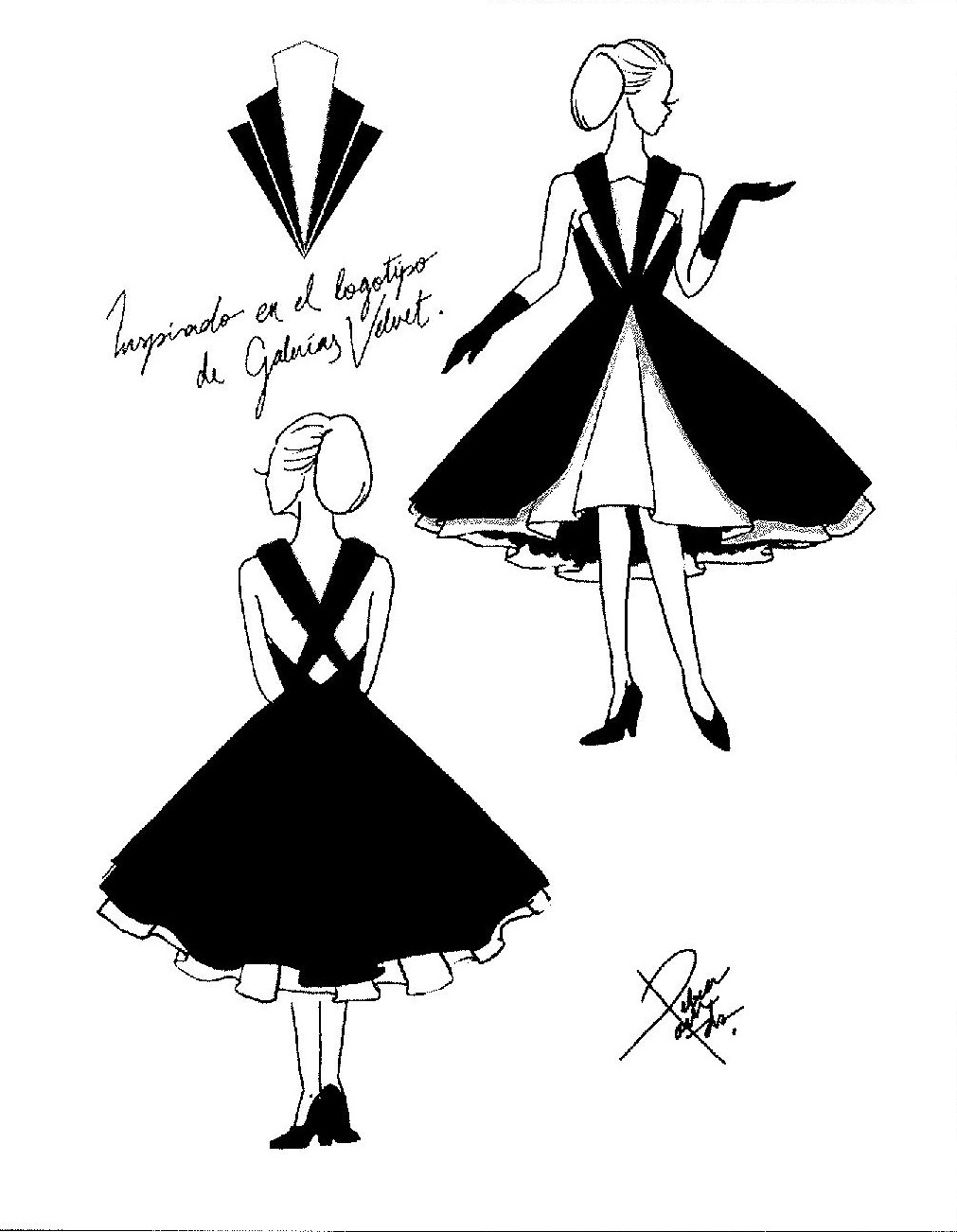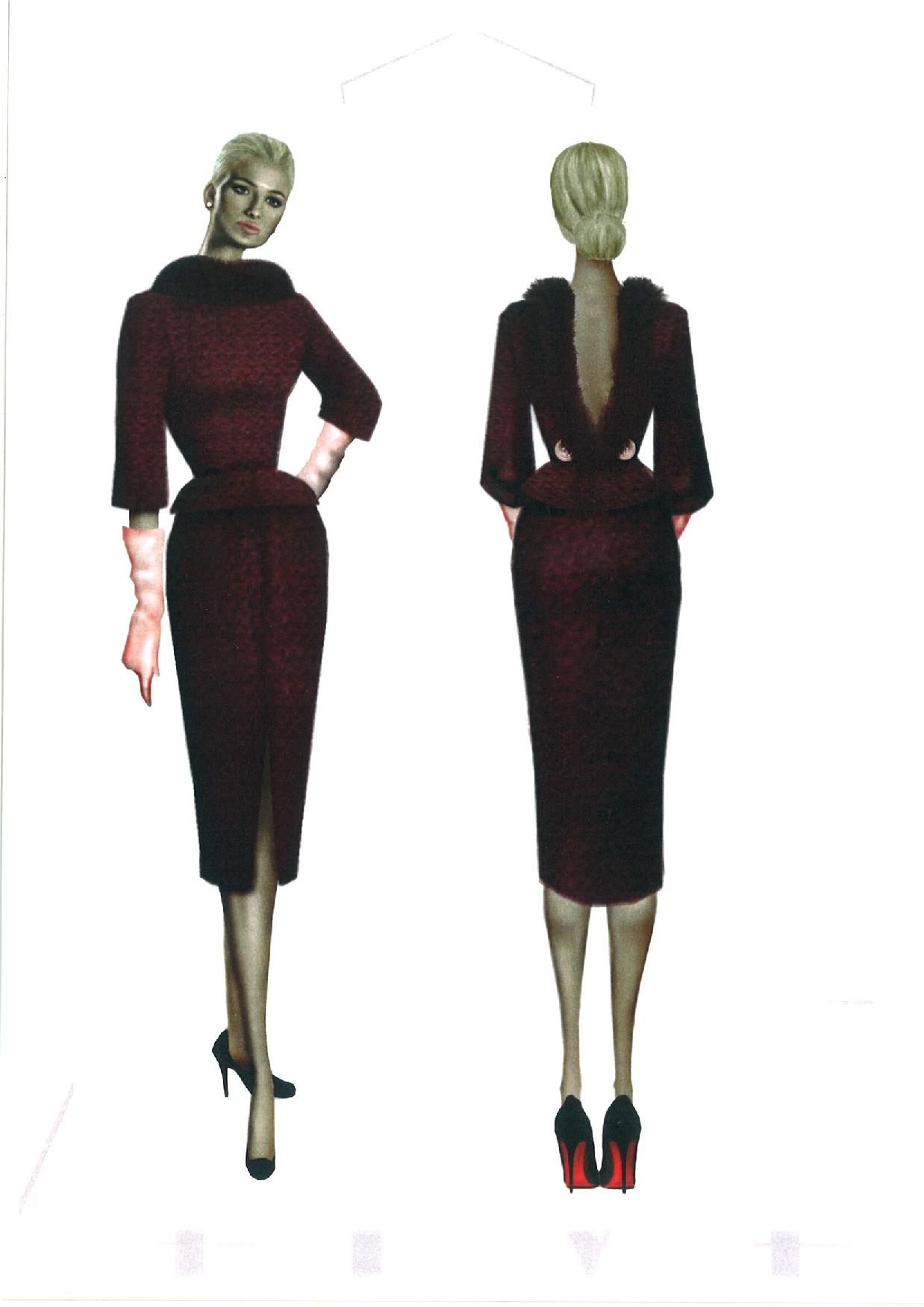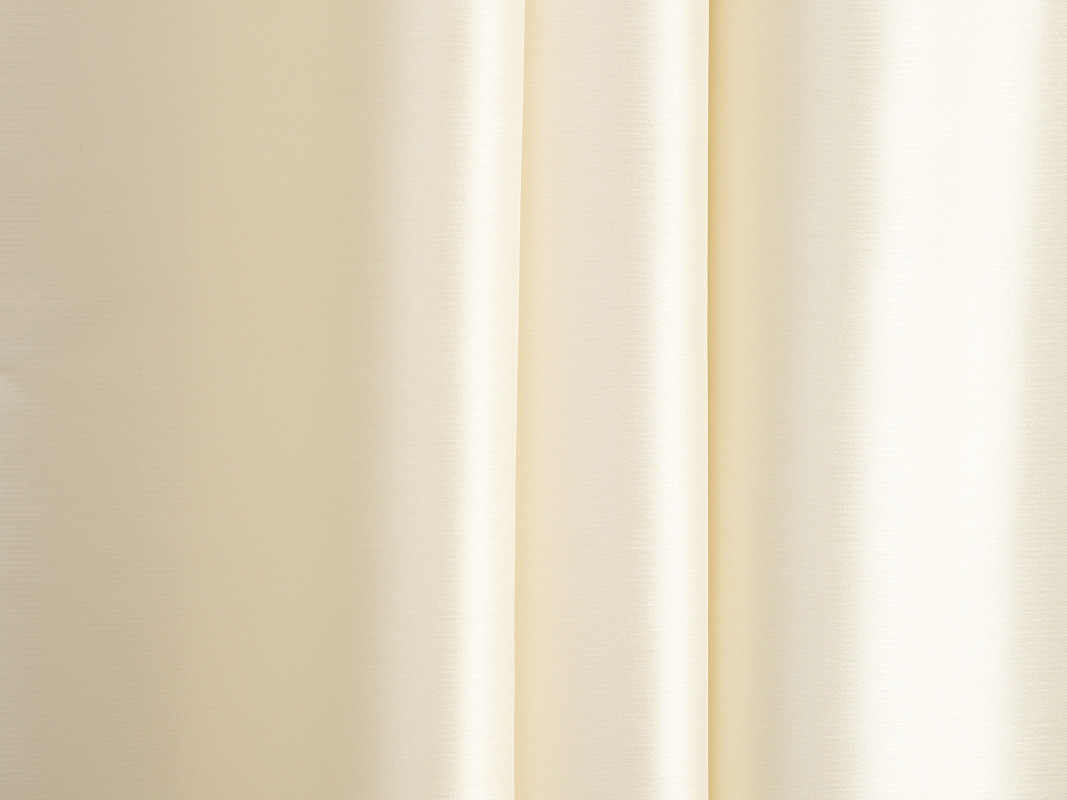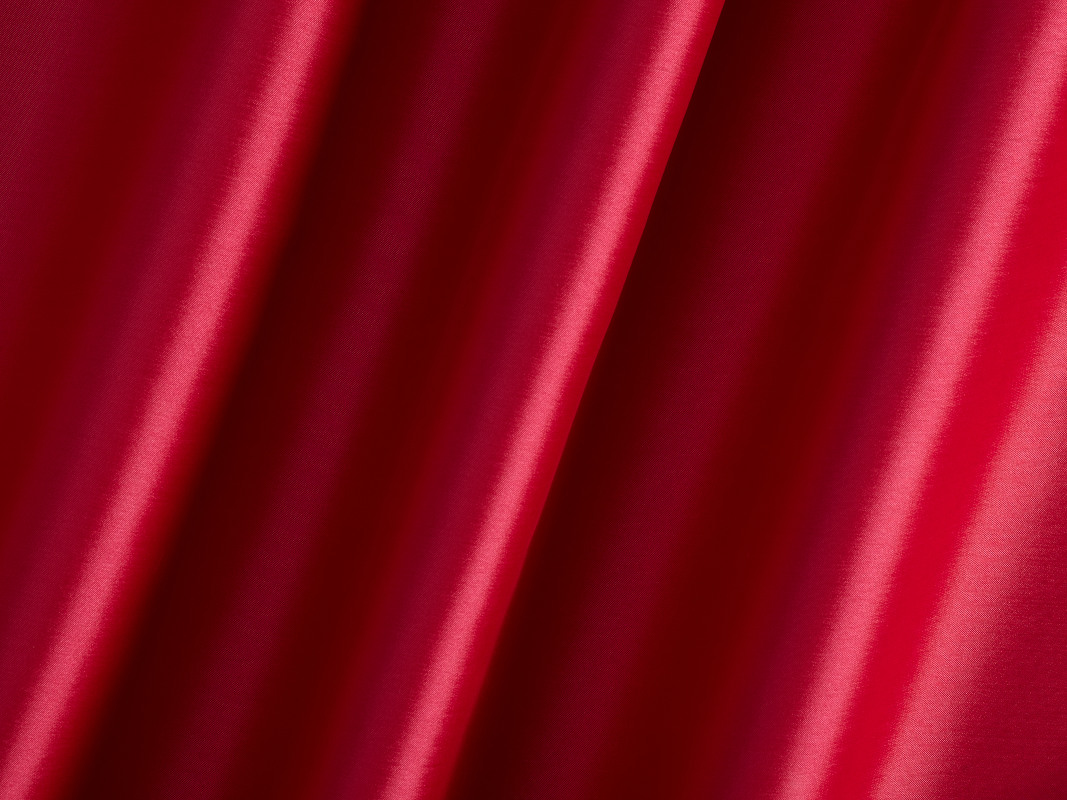 The first edition of the initiative Designers Fashion Experiences is drawing to an end, leaving behind a good taste in the mouth both for the organisers and the participants of the day-sessions, with enriching experiences which have served to strengthen both the professional career and personal life of the designers. "This format has helped participants to understand what are the essential nuts and bolts of the companies, both through positive situations of expansion and innovation and through other negative ones which have only made them stronger", was the verdict of David Boix, the director of the initiative. A stimulus both for the young people just starting out and for companies such as Gratacós which are actively linked to this so talented industry.
The sessions of Designers' Fashion Experiences took place last Autumn in Casa Gracia ( Passeig de Gracia 116 ) via 6 inspirational presentations given by Dolores Cortés, Llamazares y de Delgado, Miguel Suay, Jordi Dalmau, Oscarleon and Txell Miras.
Here you will find a résumée of each session:
1. Dolores Cortés
The Spanish company specialising in bathroom fashion set out differing points of view of the fashion industry, covering the family origins of the company from its beginnings until the present day and detailing certain concepts which are linked to the design of the collections. Dolores Cortés left those present with one very clear premise: the need to be faithful to brand values. In this case the company is linked with loyalty, honesty and the family, always bearing in mind the need to adapt to new times.
2. Llamazares y de Delgado
Fabrizio Pérez and Jaime Martínez are the designers of Llamazares y de Delgado, a company based in Barcelona which is tenaciously surviving the continual ups and downs within the sector. The keys to survival are via conscience, self-criticism, financing and relations with suppliers, without losing sight of the criterion of proximity to all processes: design, production, promotion and sales.
3. Miquel Suay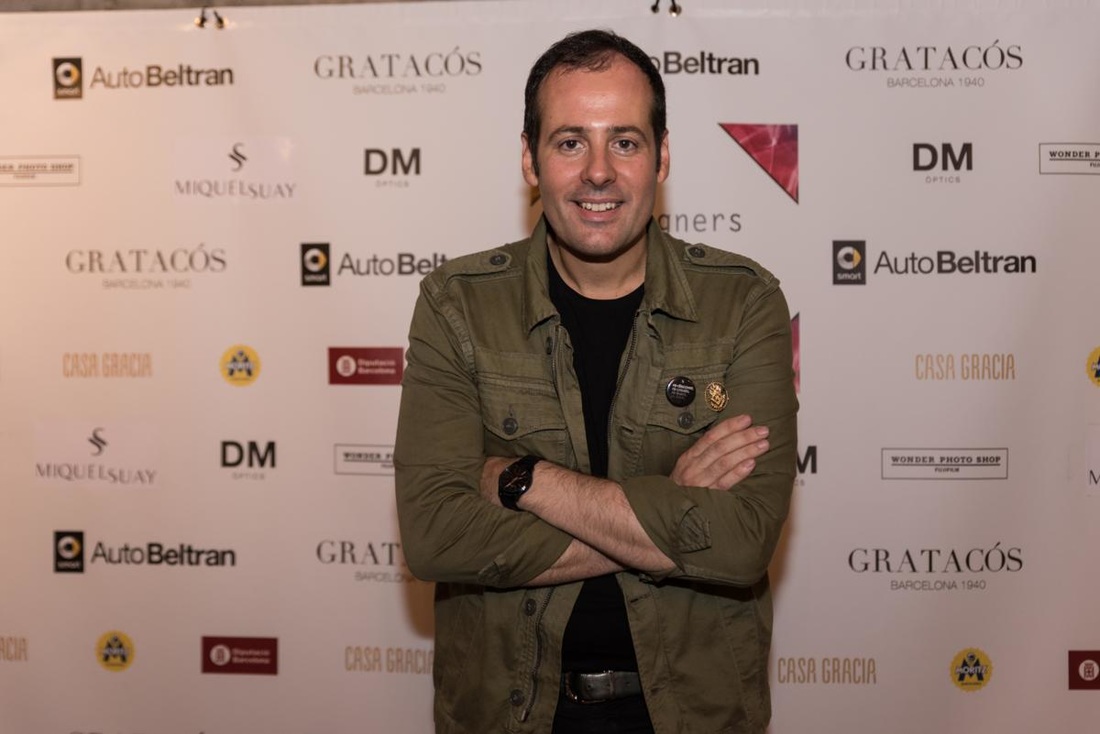 The Valencian designer concentrated specifically on the creative process and how he finds inspiration in his collections by adding valuable advice, such as how to give shape to an idea and where to source and research in order to survive and prosper day to day as a design professional. Creativity alone is never sufficient in order to be successful in the sector. Rather it must always be accompanied by good business-practice, applying market strategies.
4. Jordi Dalmau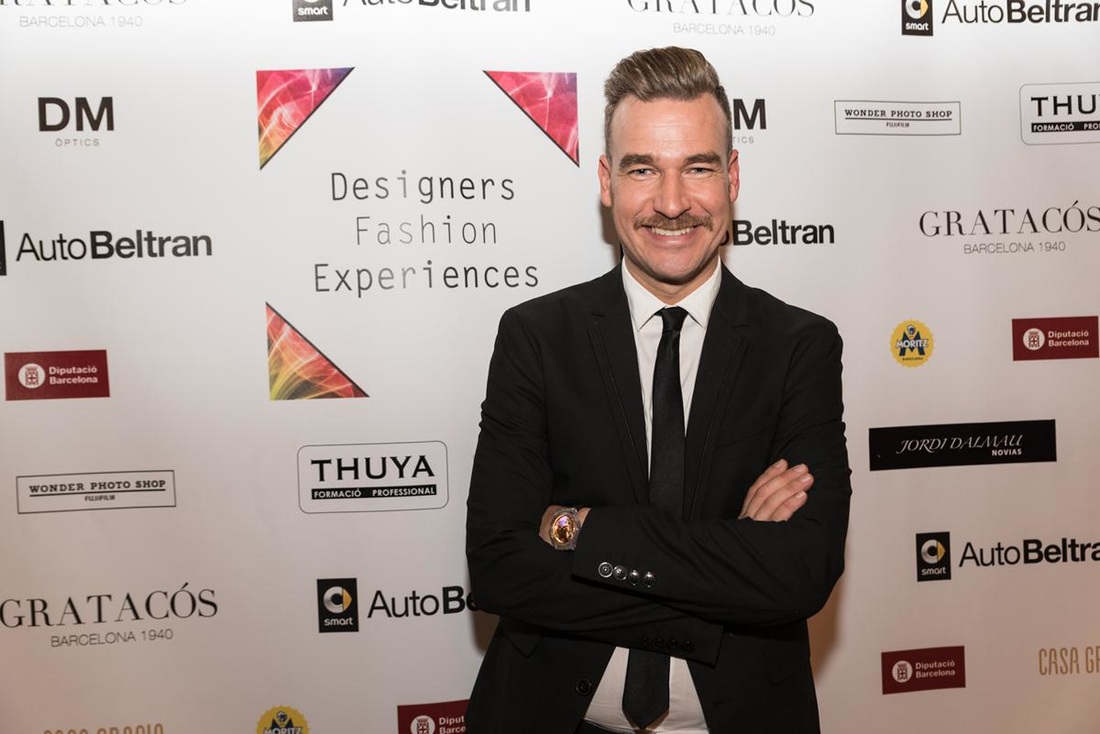 The designer of bridal fashion explained to those present his motive for setting up as a brand, the family support in creating an artistic partnership, the limits that he continually crosses in order to remain innovative in the bridal-wear market. He emphasised the need for uniqueness in every design as a symbol of identity. One piece of advice remained imprinted on the students: "Giving up the fight means giving up everything." He certainly will not throw in the towel.
5. Oscarleon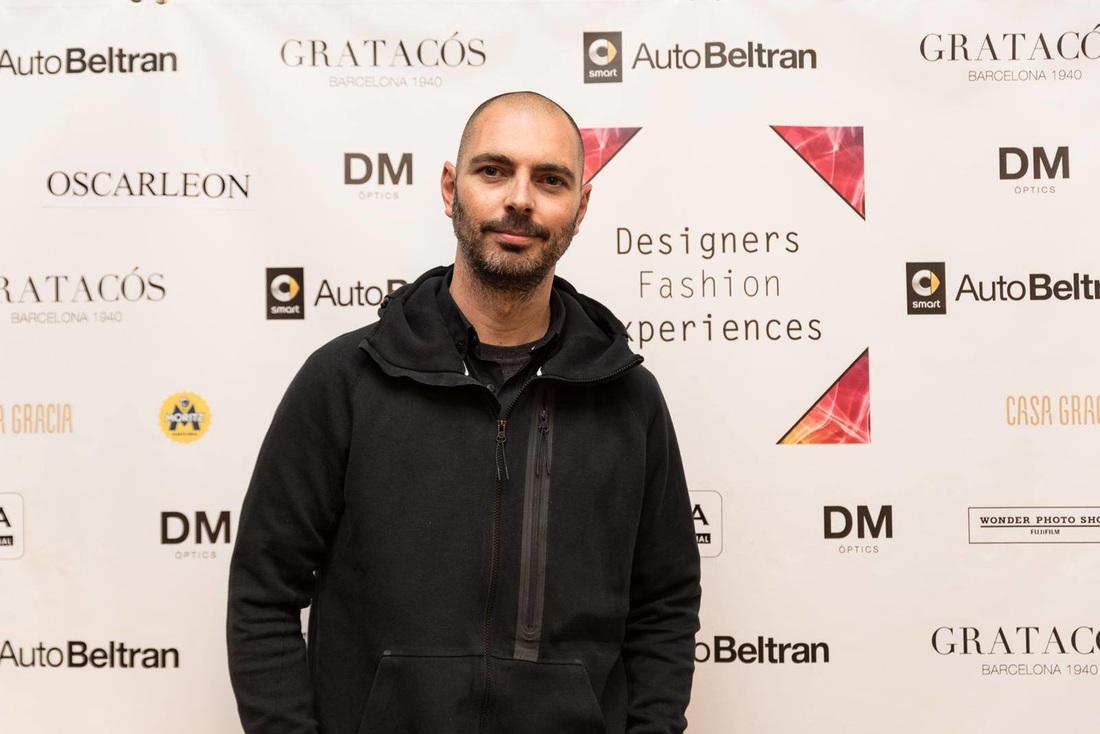 A graduate in design, pattern-making, stylism and image consultancy, the designer created his own collection in 1996 and since then has never stopped working for his own brand, an activity that he combines with the design of collections for other companies. In the session the designer took the opportunity to chat with participants about their own beginnings, making reference to the transformation of fabrics, financing and the balance betwen creation and production.
6. Txell Miras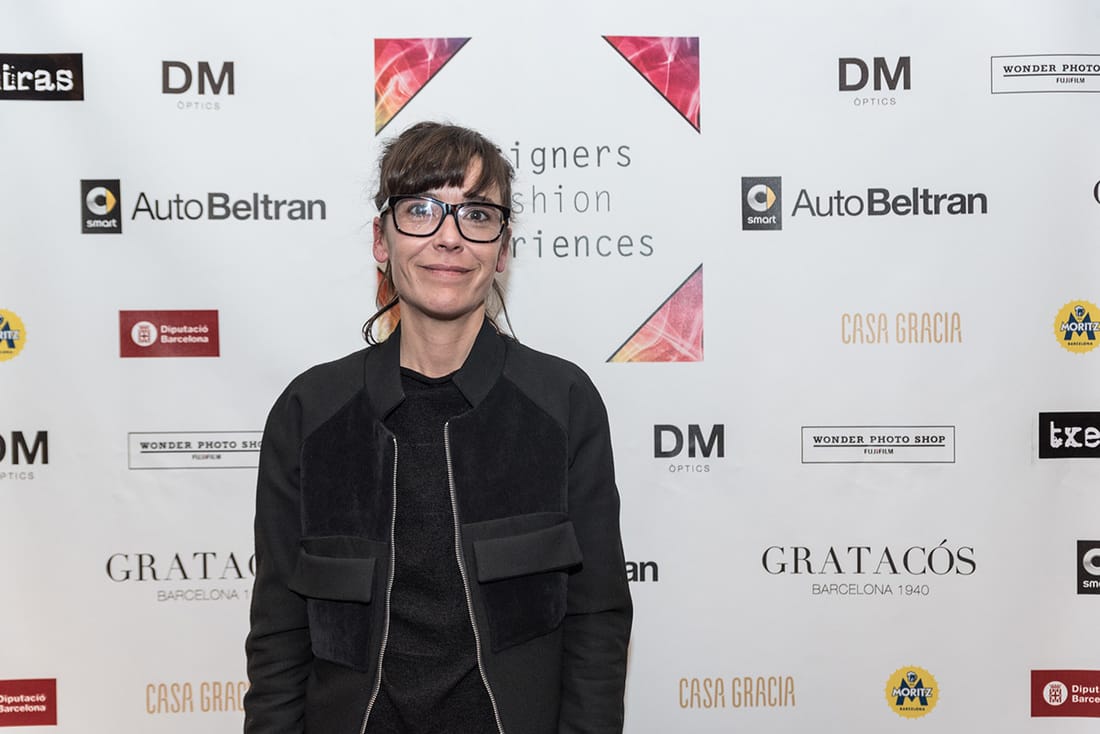 The designer from Sabadell founded her own brand in 2004 and in this time has succeeded in giving a distinctive creative seal to her collections. Txell Miras chatted to the students about her experience with Neil Barret, with whom she worked for 13 years. She talked about starting out in business and the obstacles she overcame in order to survive in the complex market of creating a hallmark One final piece of advice :" Either study abroad or work in such a way that you are continually learning, so as to get the best out of every experience." She says that on the basis of her own experience.
Designers Fashion Experiences has confirmed a second edition for 2017 and here at Gratacós they have our firm support. It is a pleasure to back initiatives like this one !
It is curious how every season styles which are totally opposed to each other tend to converge. Hence minimalist silhouettes intermingle with rich details in one and the same fashion-parade or bring new nuances within a collection by a famous designer. One of these trends towards excess is the resurgence of the baroque wave which impregnates the winter fabrics of recent years in a new interpretation of seventeenth- century aristocratic luxury.
Palatial in spirit, in fashion Baroque is visible in the hyper-aesthetic garments, full of details whose function is ornamental. The fabrics are rich in textures, embroidered, with metallized linen and trimming details. Within this trend velvet stands out as the king of fabrics; there are silk brocades, lace and materials with a soft relief which become a pleasure to touch. The prints are inspired by the floral mosaics of tapestries in complex works of art.
In the new baroque the colours are vibrant, preserving that majesticality which is linked to the aristocracy of old. Dark shades such as aubergine, ultramarine or khaki contrast with pale ones such as coral, mustard and turquoise. Pastel colours are newly resurgent in the form of pale pink, baby-blue and sea-green inspired by the dresses of Queen Marie-Antoinette.
This trend finds habitual use in interior decoration, in curtains, cushions, covers and other accessories which transform the home into a palace. On the cat-walk fashion-houses such as Balmain, Dolce & Gabbana, Versace or Alexander McQueen frequently hark back to the baroque style.
Here we will leave you with some of our inspirations, such as how our fabrics have become affected by this so evocative trend. You will find more here.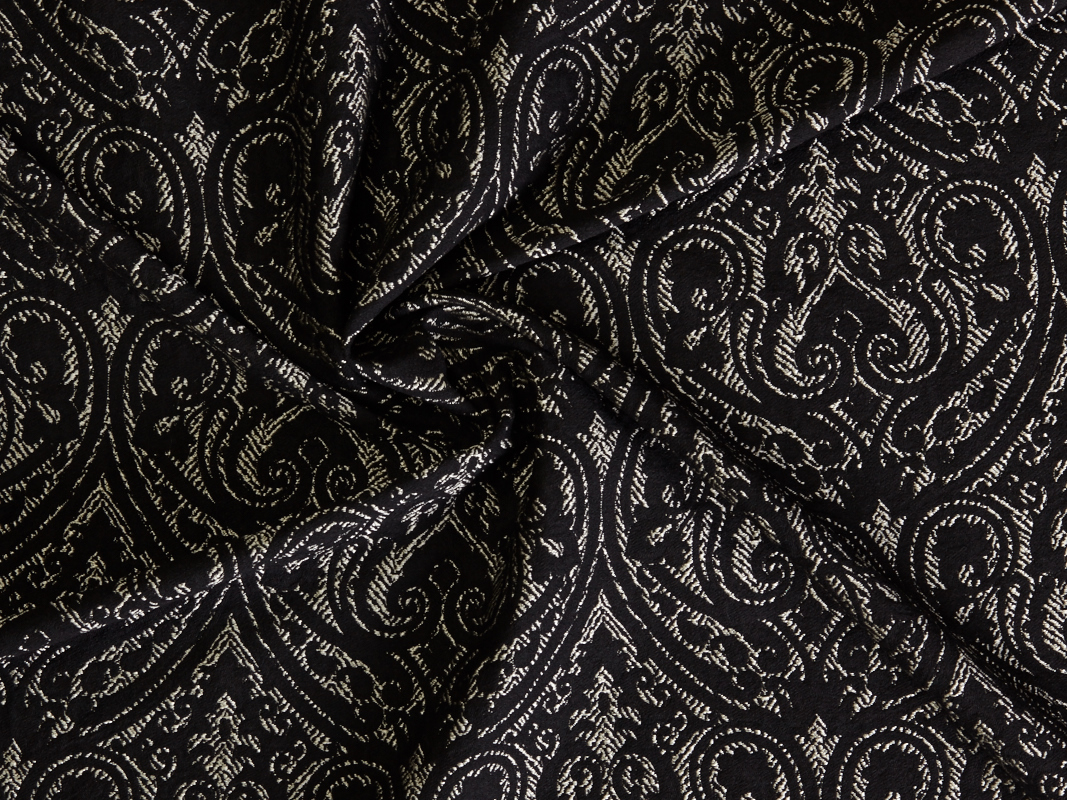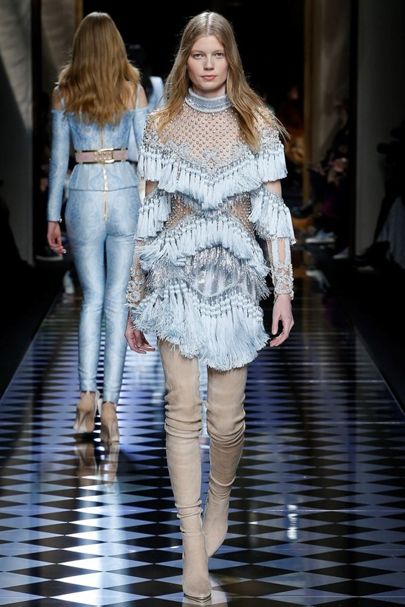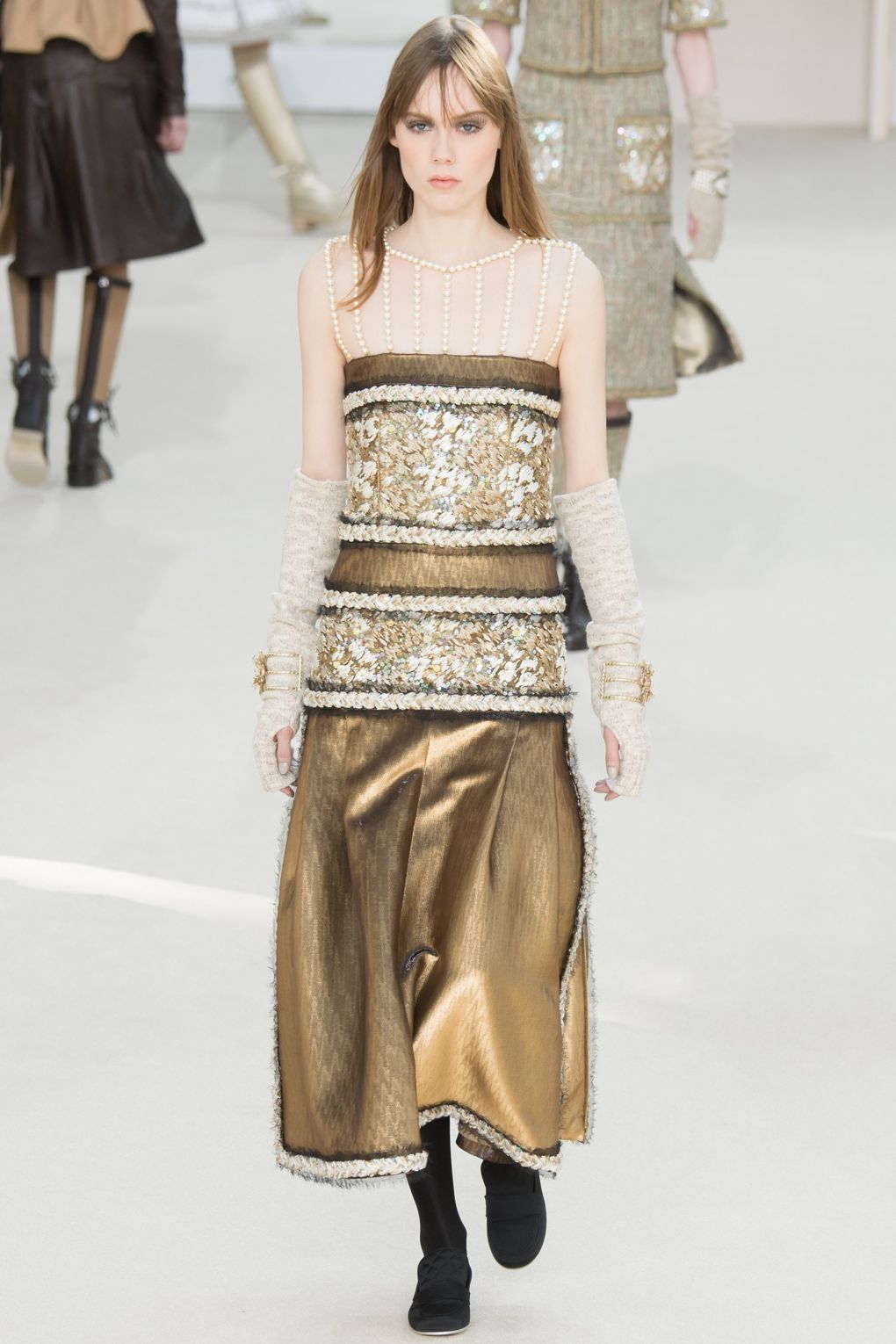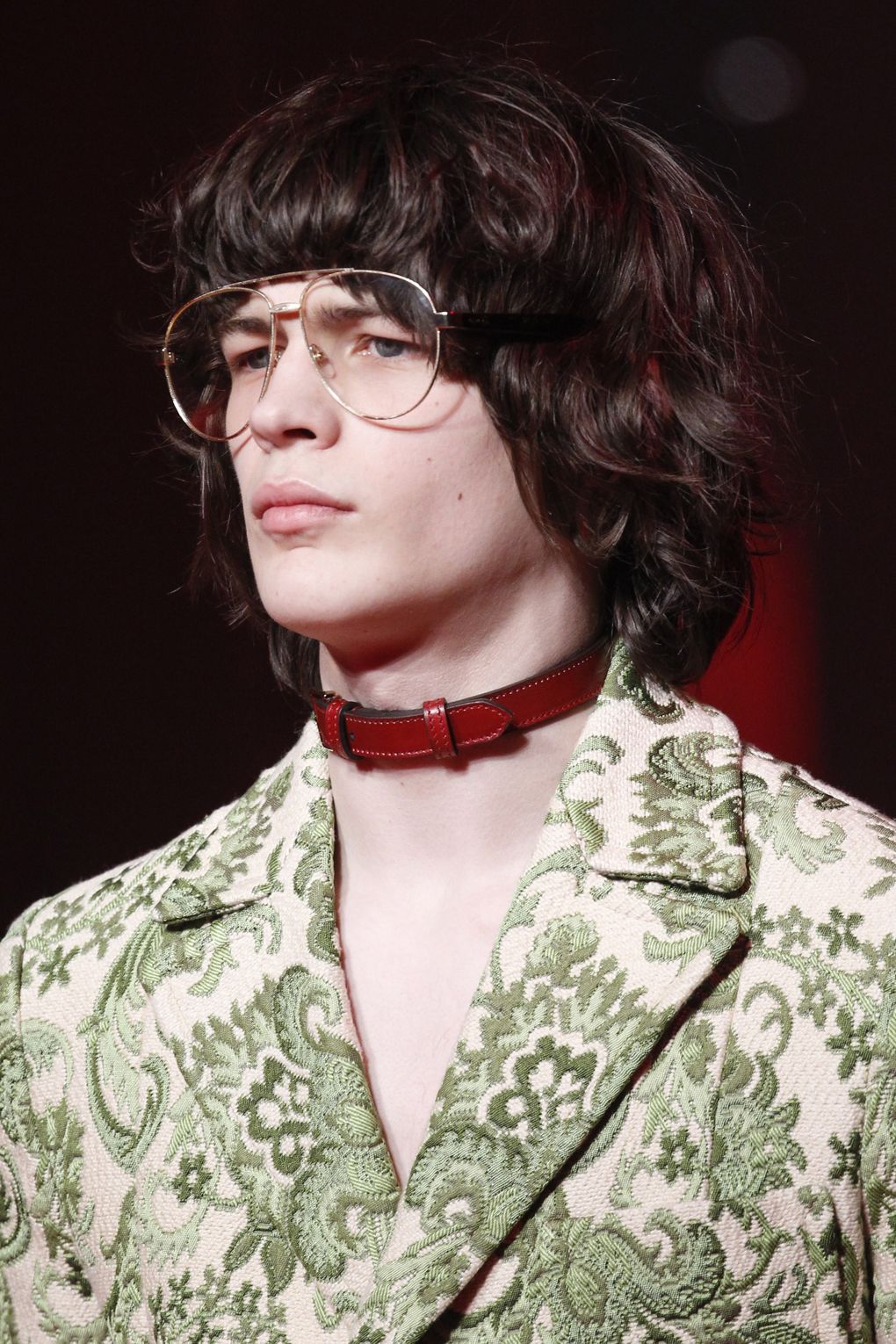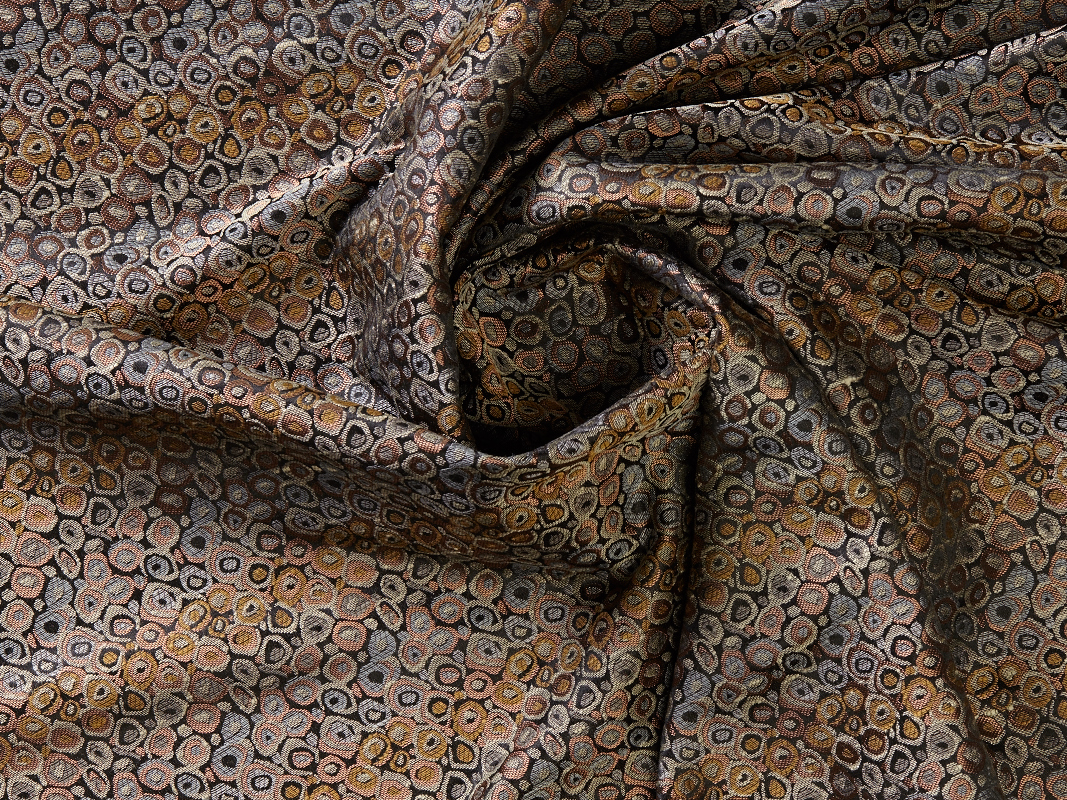 Thursday 15 December 2016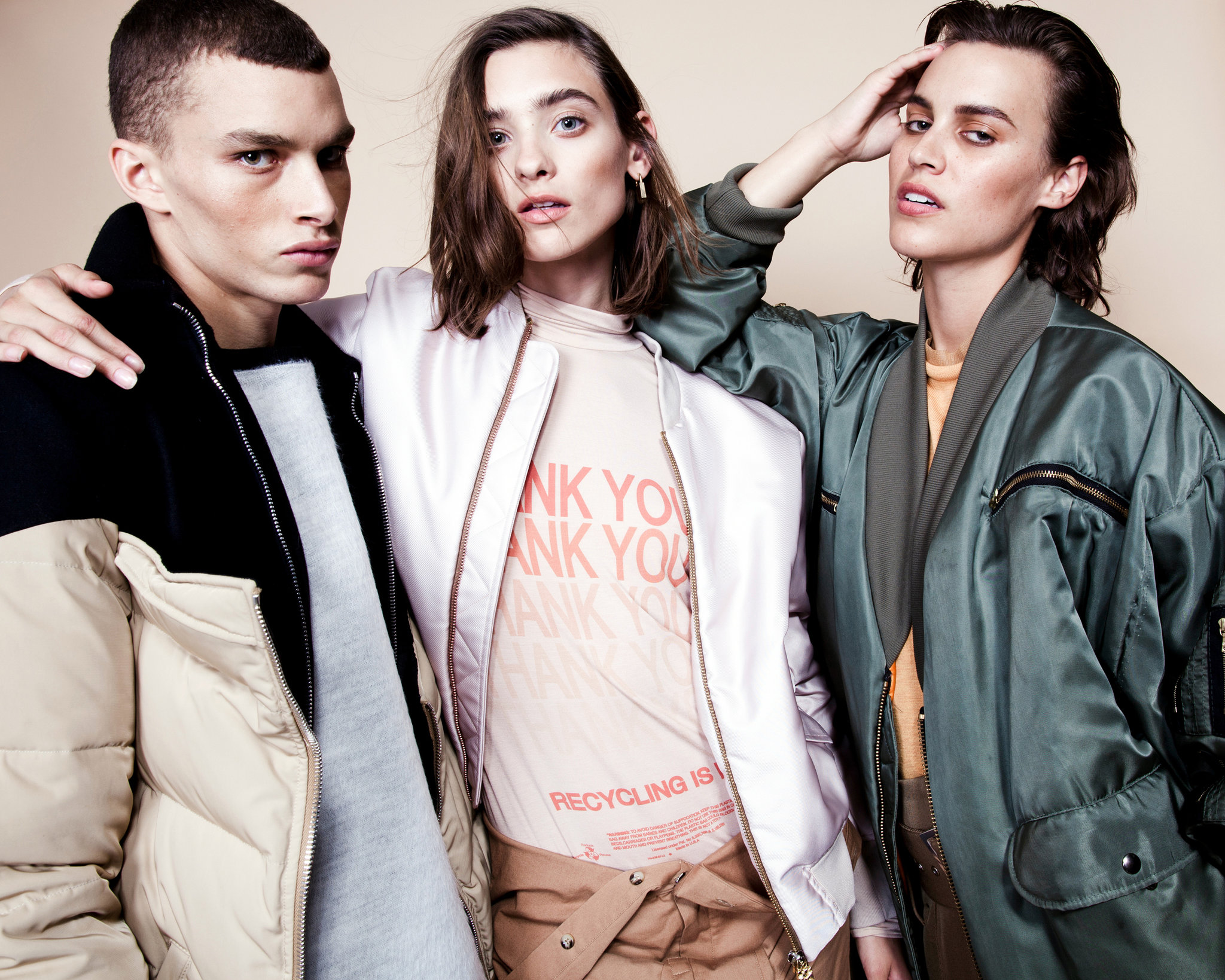 How are trends created ? What are the inspirations that frame them? What fabrics, materials, prints and colours define them? As she has done every season Ursula Uria, head of the prestigious Spanish trends research agency Nelly Rodi Lab unveiled these questions in a further day's programme entitled "Book of Trends" organised this past 12th December and which took place in Gratacós 's training hall. It was an enlightening experience directed at design students and professionals.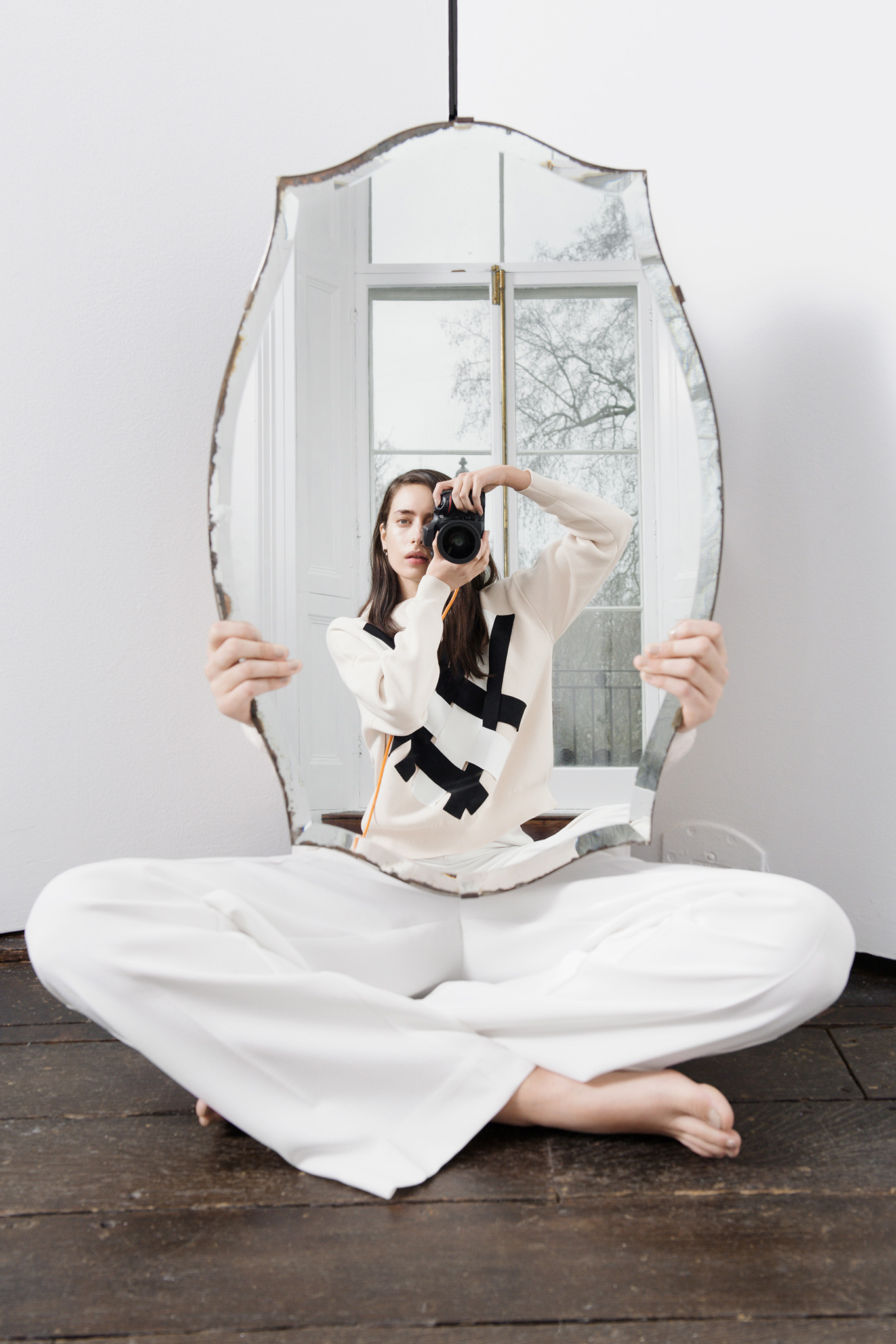 On this occasion trends were revealed as to what will be worn next winter 2017, taking into account a new sociological panorama which is affecting the consumption of fashion. In this context the following factors are of influence:
⦁ Consumers are increasingly divided into two categories, which occasionally merge with each other: Binge consumers who buy products on impulse, in quantity and primarily through the internet. Or Sober consumers with more rational consumer- habits, choosing quality products and personalised experiences.
⦁ The Generation Post Age or Generation Z (those born after 1992) is beginning to have an acquisitive power which marks out new consumer-habits. These consumers spend their money on technology, music and travel.
⦁ Triumph of individuality, differentiation and personalisation. There is a global macro-trend which consists of distancing oneself from other consumers. This is applied in the designs, in the models chosen on the cat-walks – they don't follow the traditional canons of beauty – and in the products, where care is lavished right down to the final detail. In this wave of fashion what counts is to maintain one's identity. In this context musicians are the new icons of fashion.
Taking these premises into account, in the next Autumn-Winter season 2017 / 2018 four trends will therefore be of influence in fashion: Soul, Blurred, East Side and Austerity.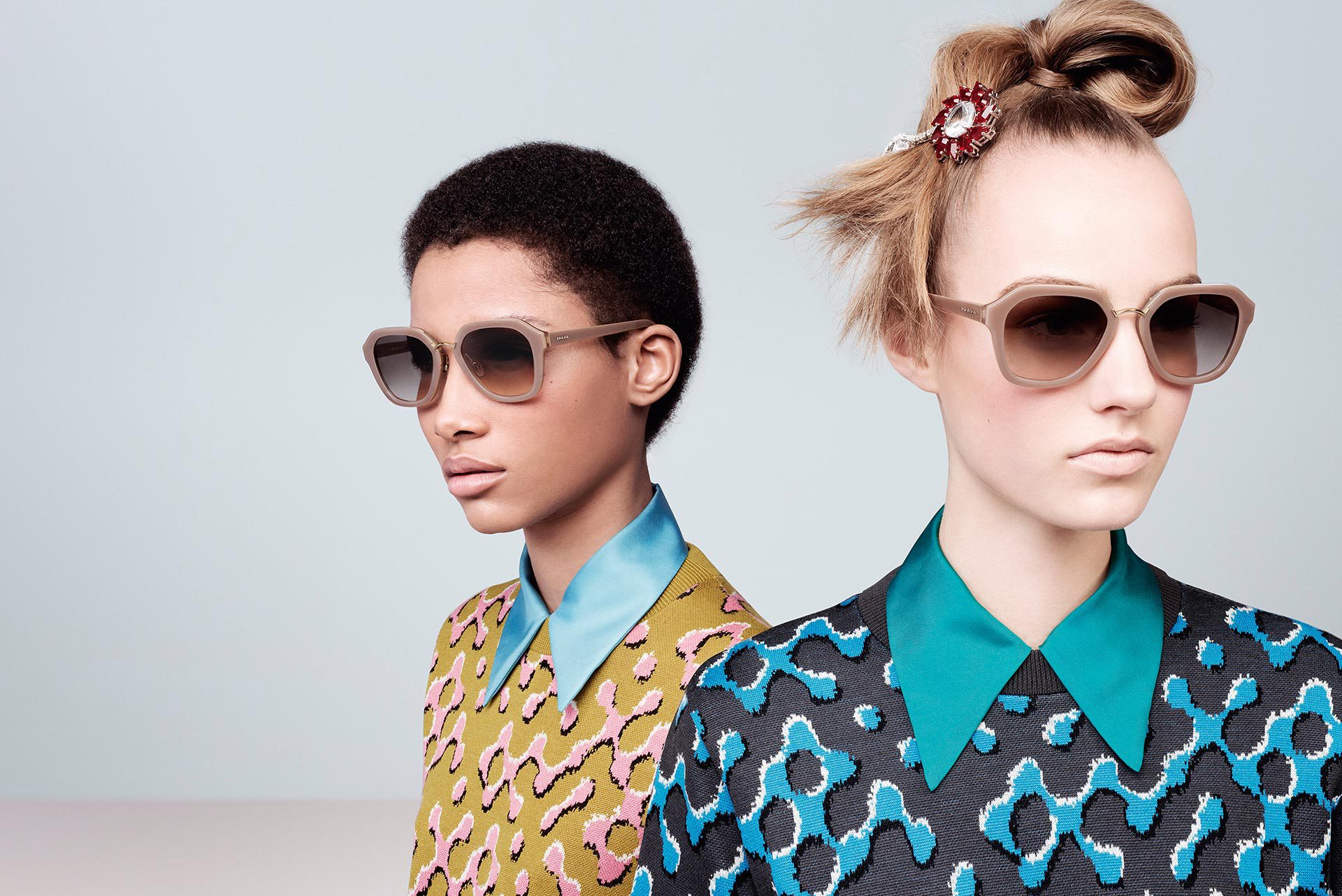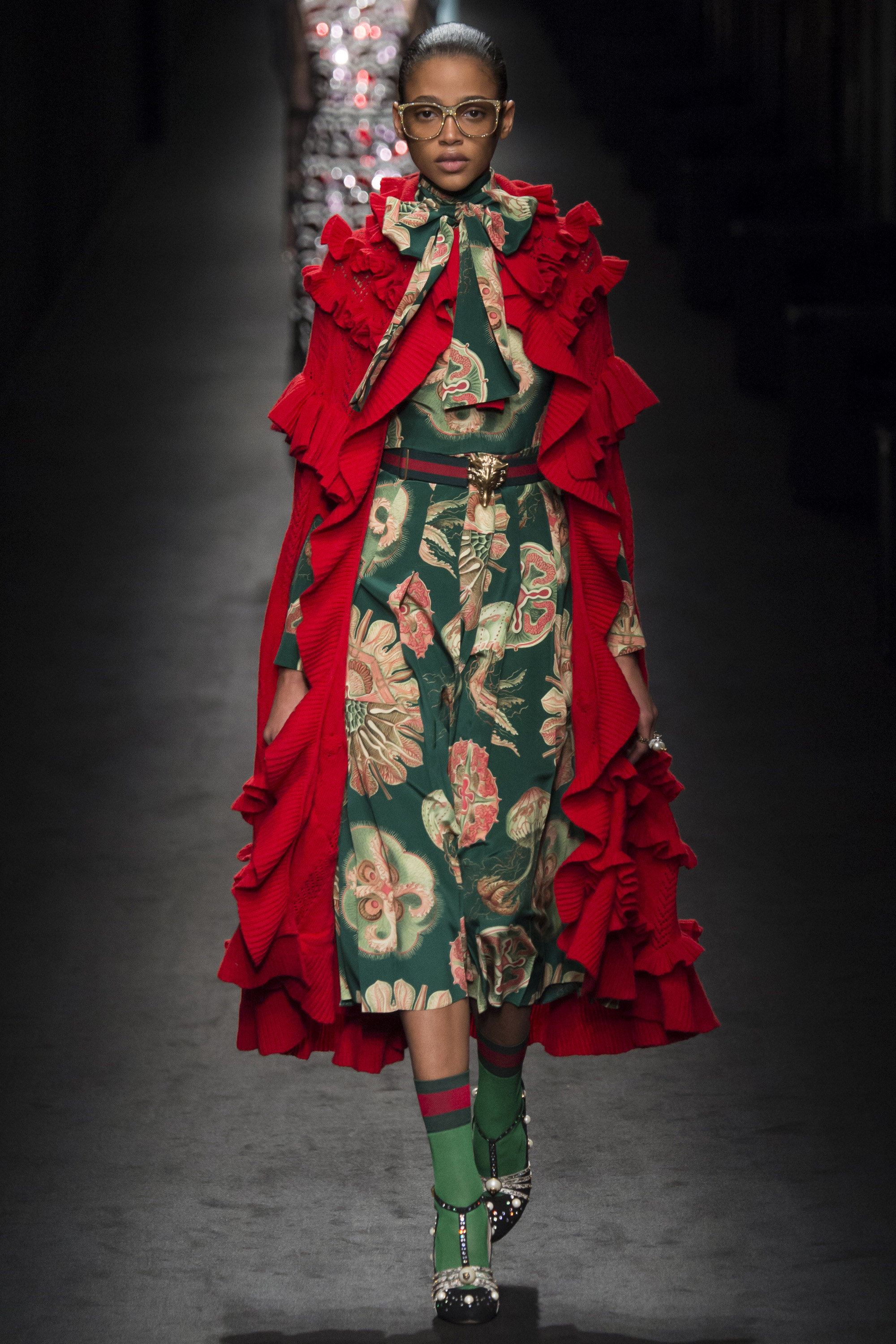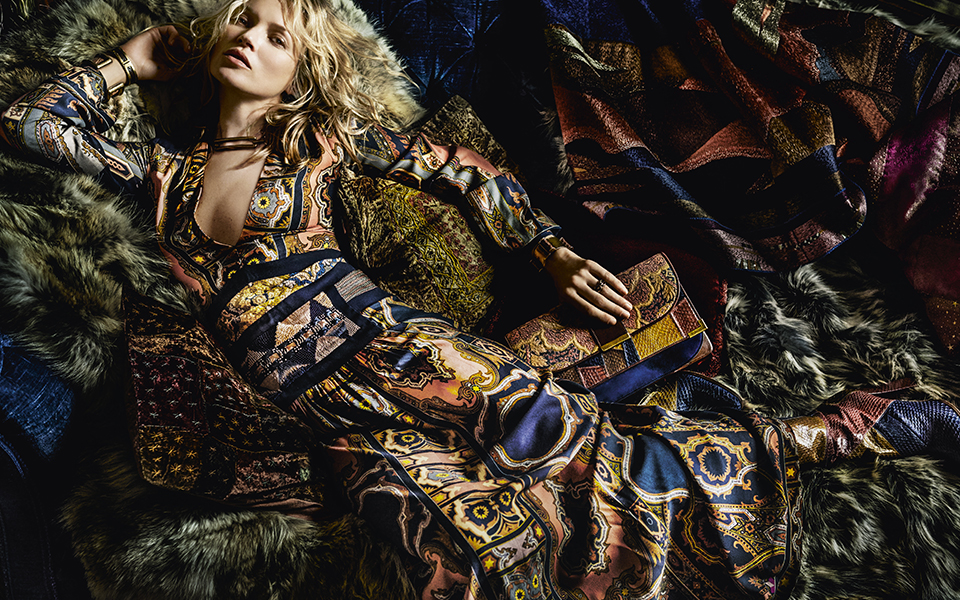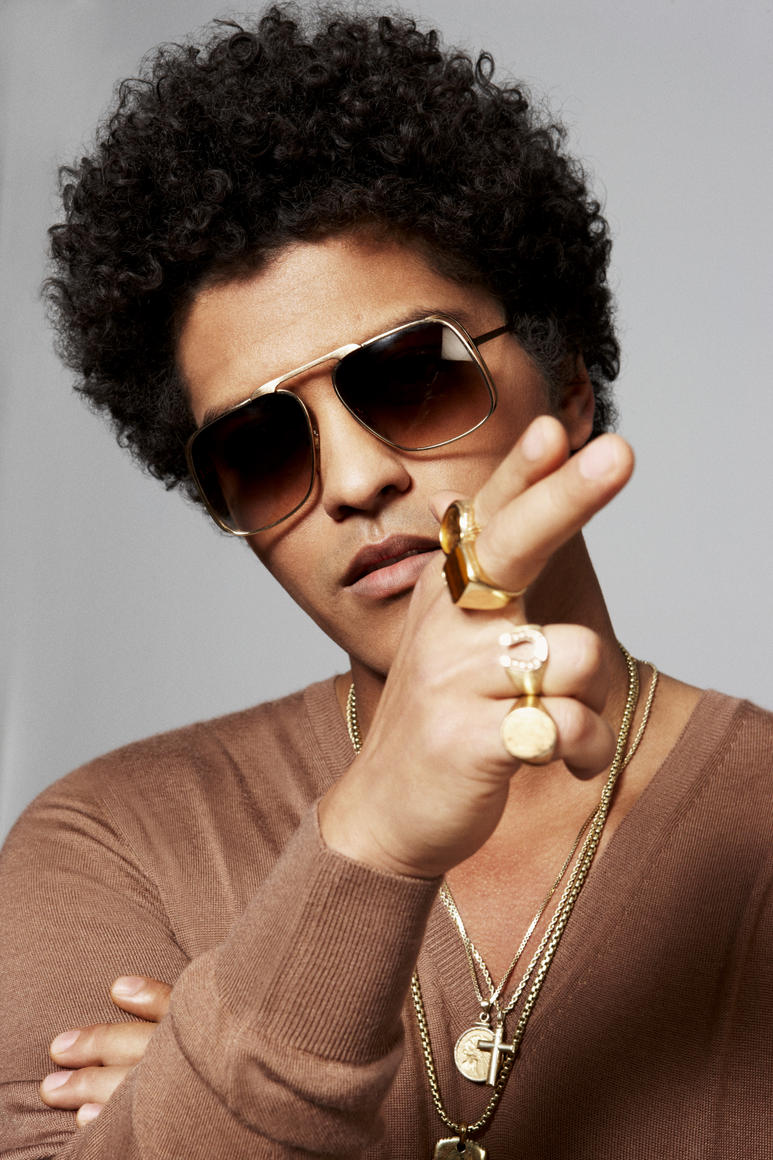 ⦁ Soul
A trend based on excess and given its mongrel quality, inspired by disco music, funk, hip hop and soul of the seventies.
Icons: Influence of singers like Diana Ross, The Jackson Five, Bruno Mars, the series Empire, exotic models such as Lineisy Montero, the districts of Brooklyn or Harlem in New York and the continent of Africa.
Silhouettes : Triumph of contrasts, excesses and mixtures. Wearing of mix and match and bling bling.
Colours: Browns, Oranges, Lemons, glaring Blues and Violets. Vibrant and very contrasting colours which are also applied by cosmetics.
Prints:Return of graphic motifs with a retro aesthetic, exotic prints, brightly coloured jacquards and impossible mixtures.
Fabrics: Wearing of glitter, patent leather, velvet and lurex with shiny weaving.
http://www.gratacos.com/shoponline/51109-002.html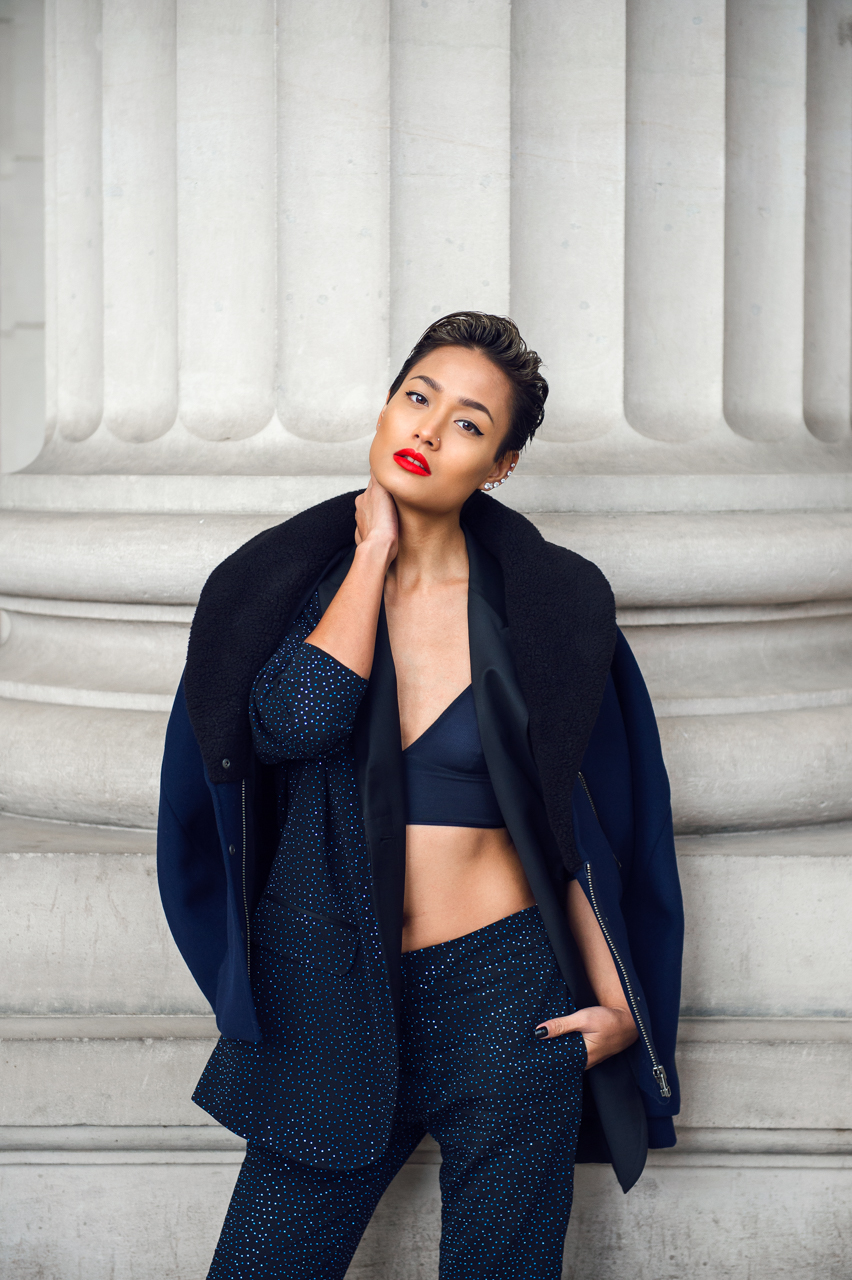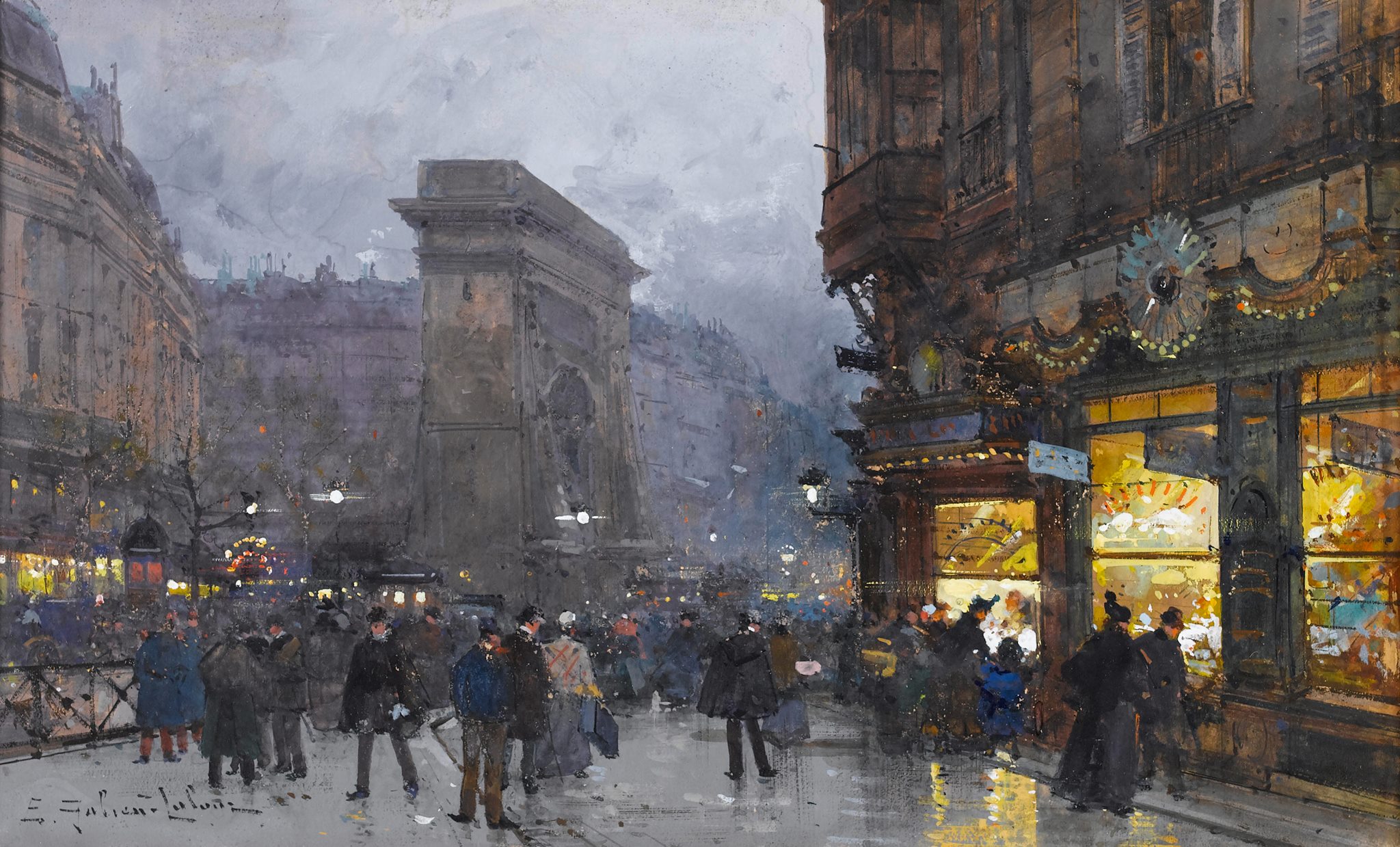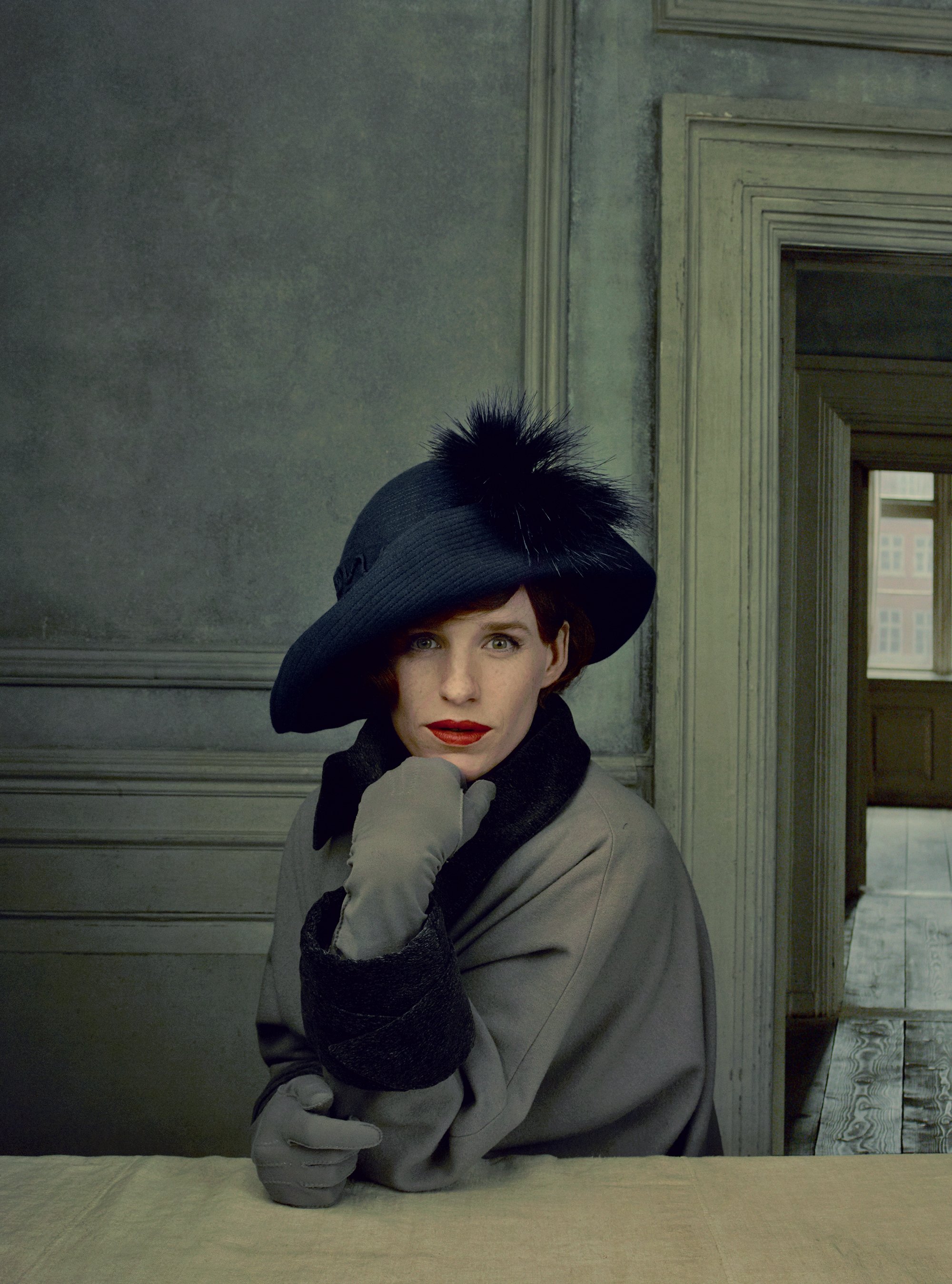 ⦁ Blurred
A minimalist trend inspired by melancholy and closely linked to the emotions.
Icons: The film The Danish Girl, the actress Diane Keaton, the painter Egon Schiele, the figure of the British dandy, the entrepreneur Ben Gorham or the series Life in Squares.
Silhouettes: Garments that are a fusion of male and female codes. Clothes are worn loose-fitting and relaxed. Wearing of suits and a special emphasis on complements where care is given right down to the last detail.
Colours: Greys, cold Pinks, Violets and pale Blues.
Prints: The diplomatic line, tweed, pictures or prints of birds.
Fabrics: Wearing of velvet, silk, wool or flannel.
http://www.gratacos.com/shoponline/280-003.html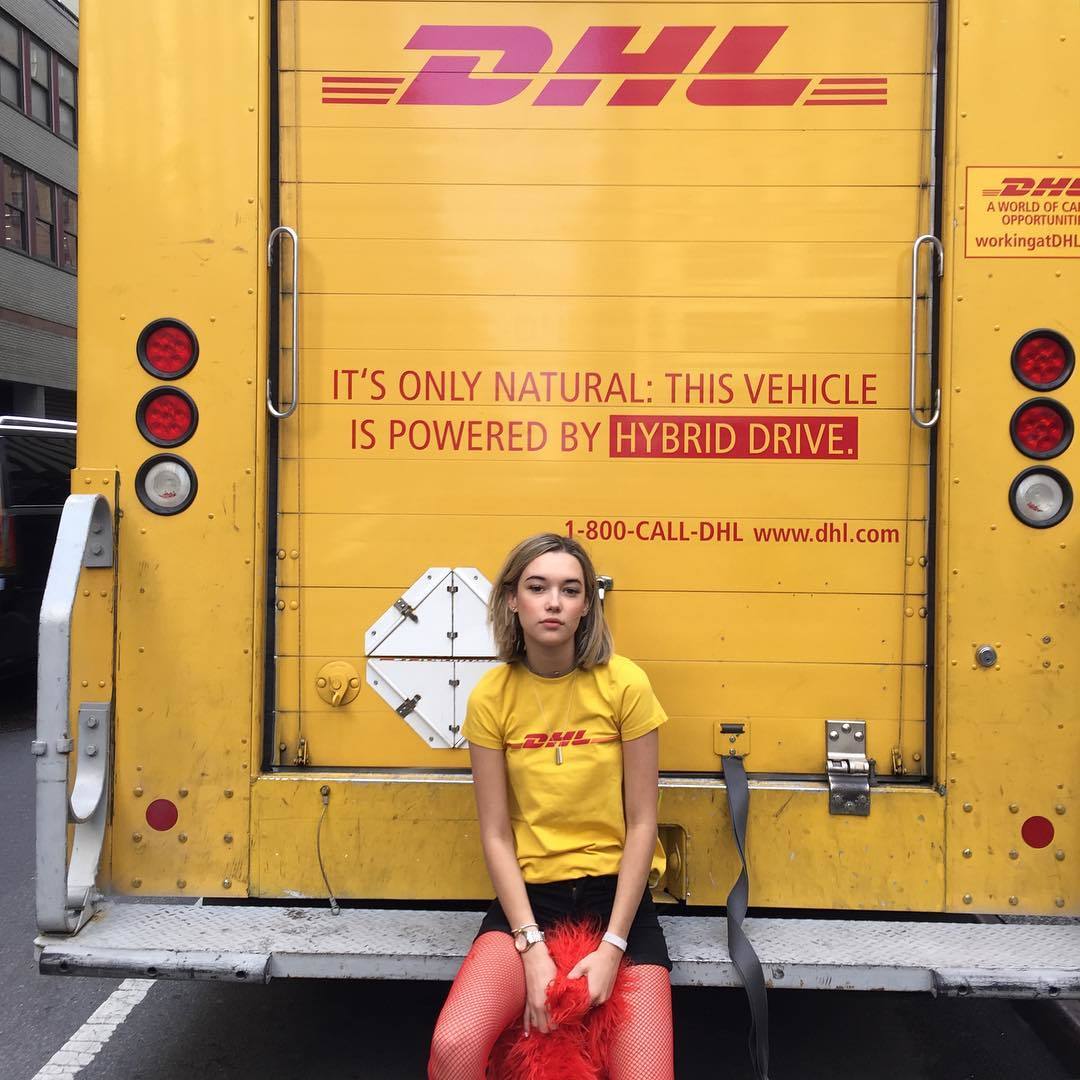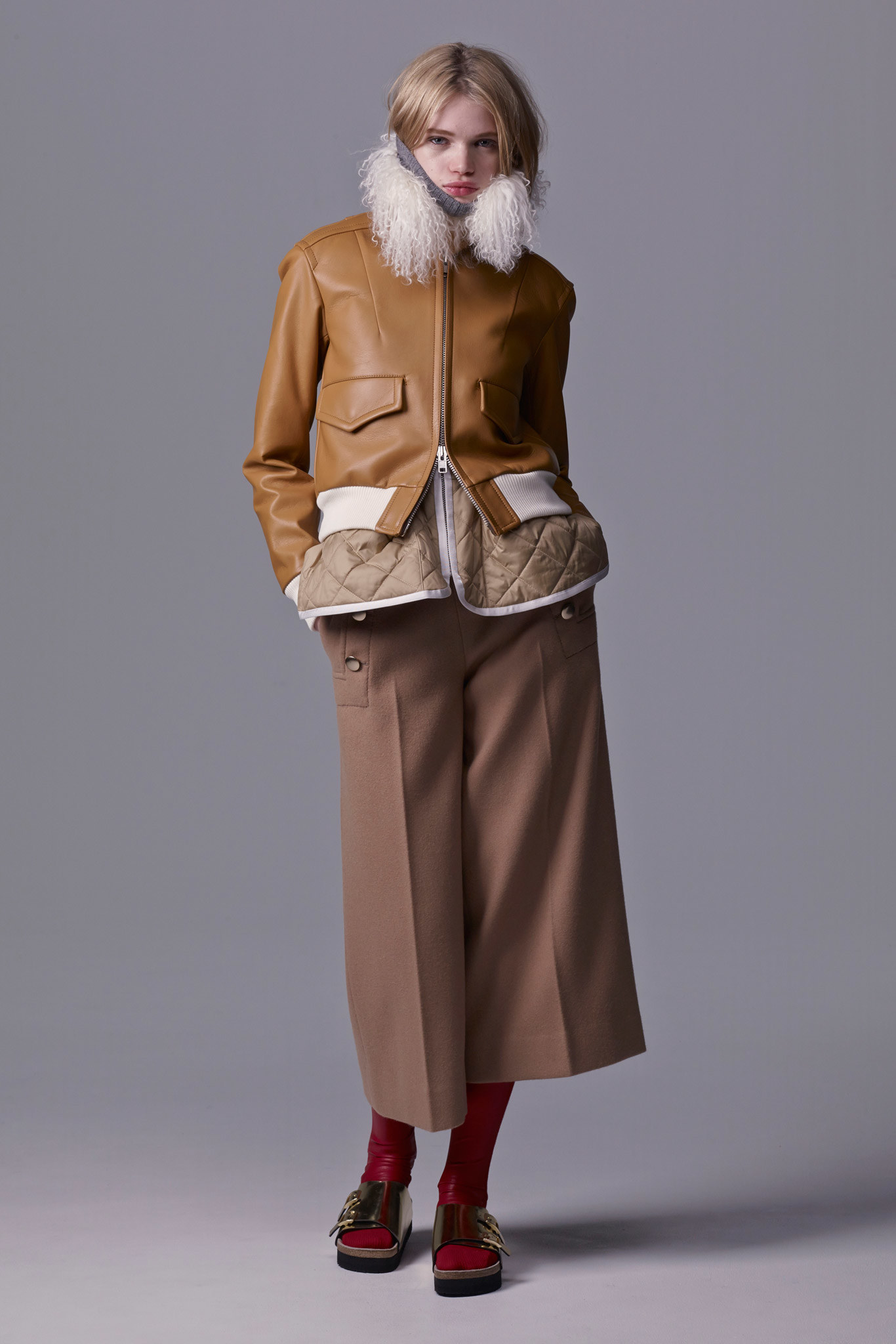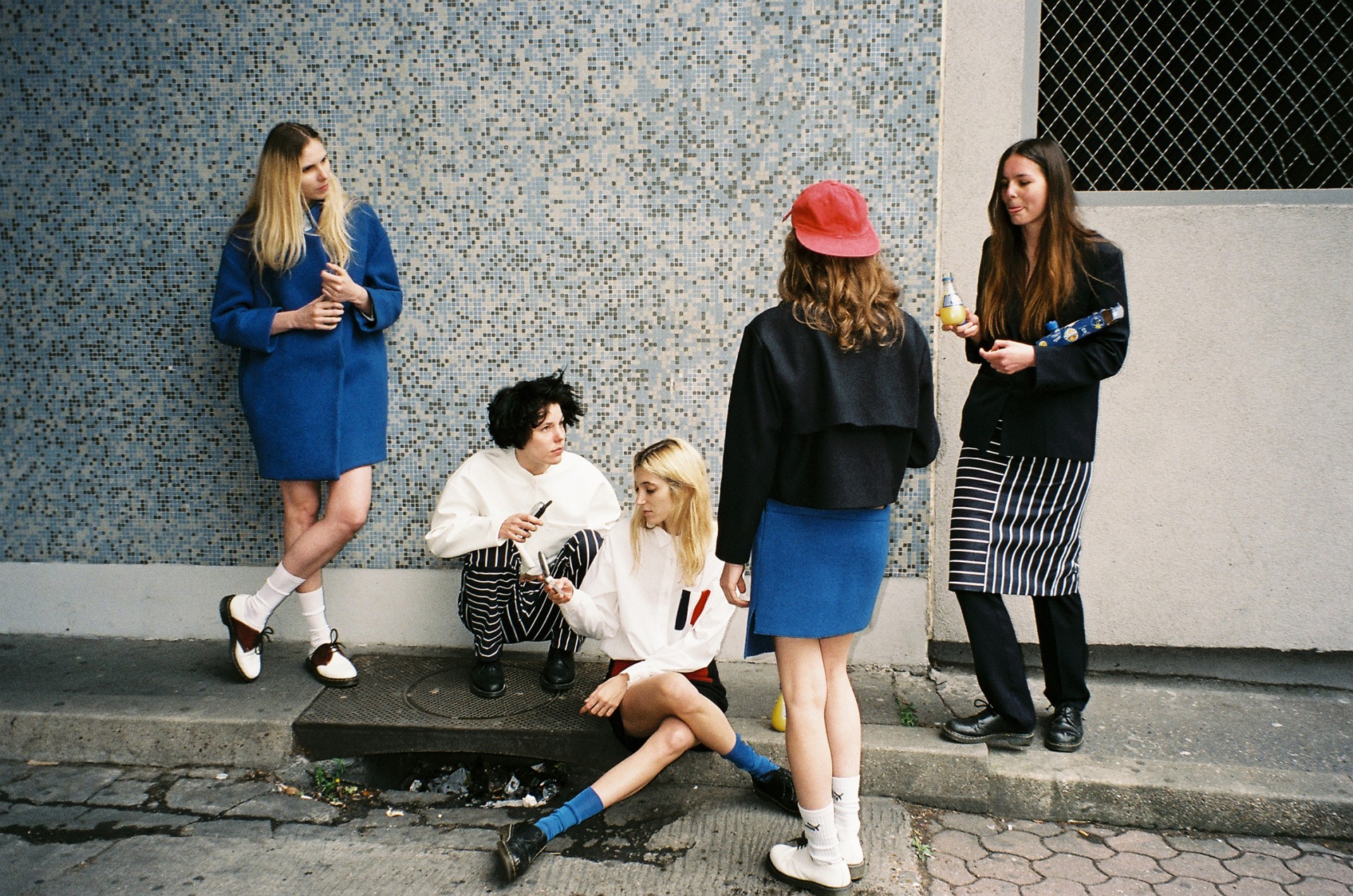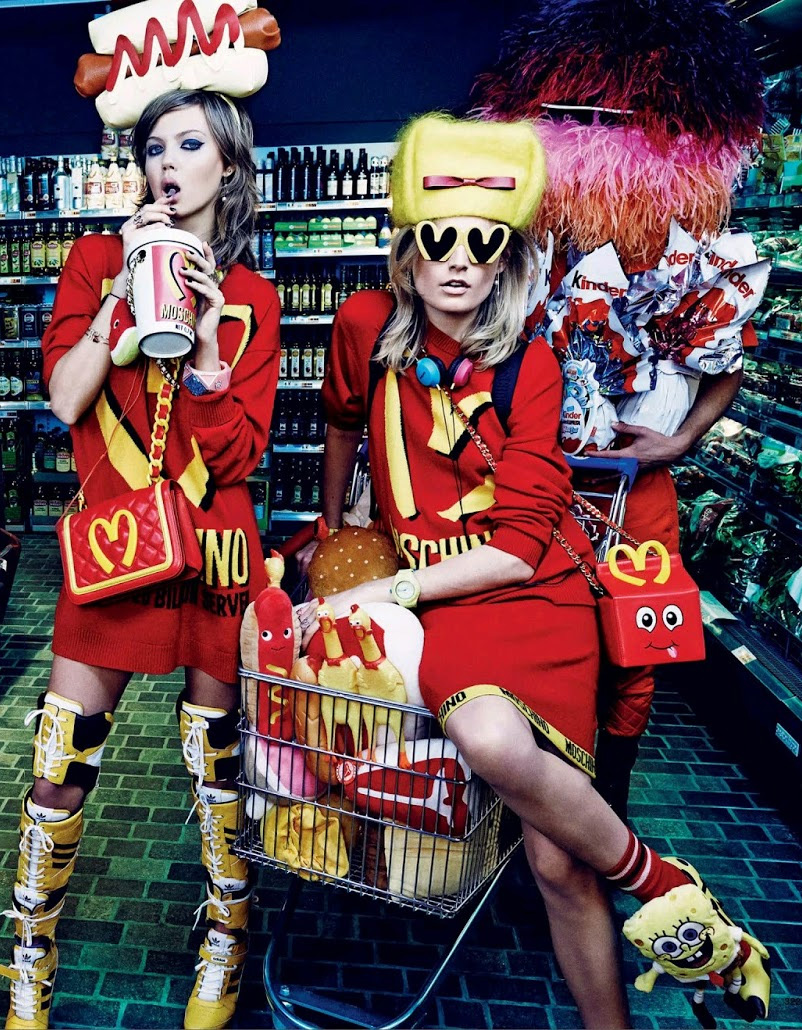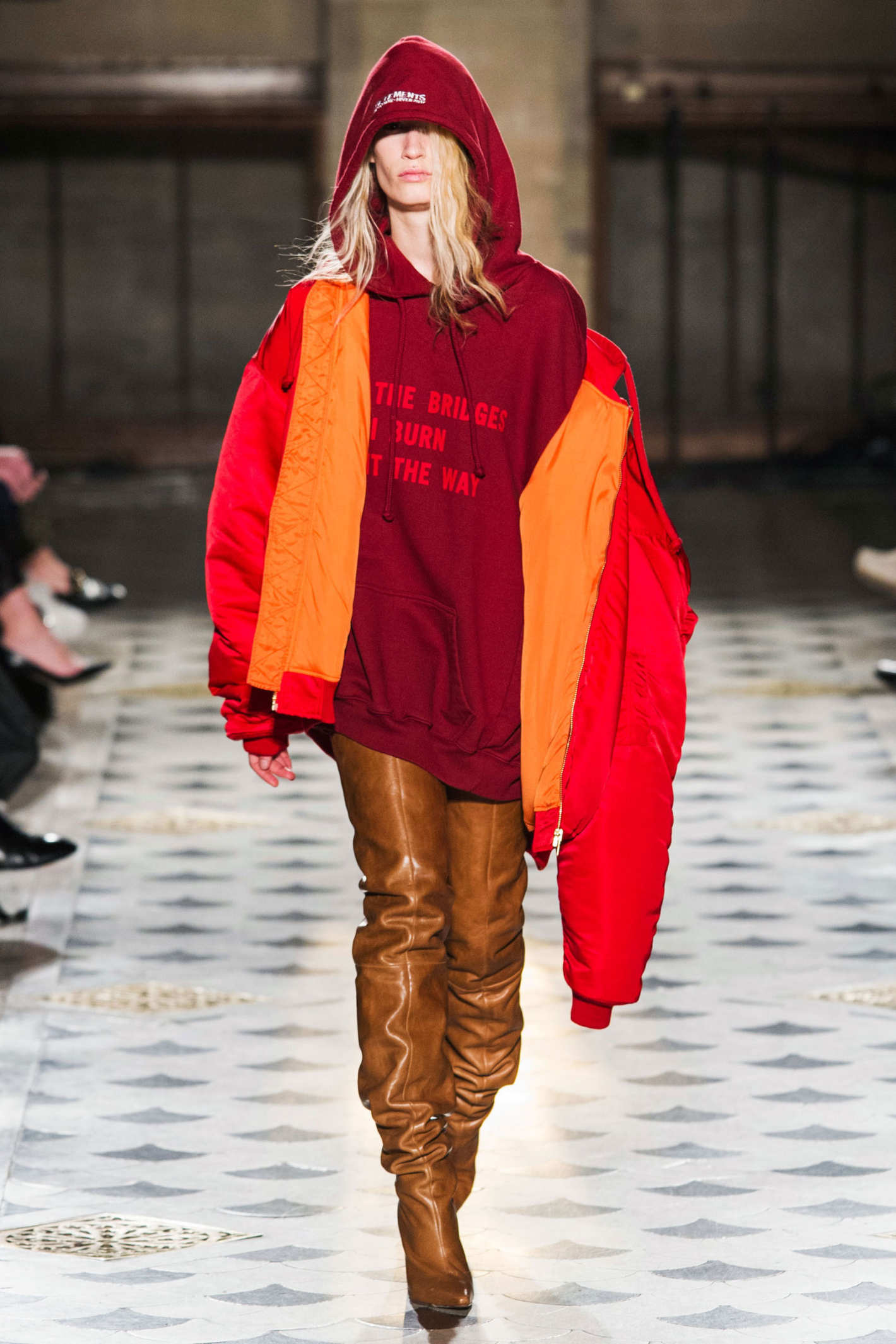 ⦁ East Side
A popular, young trend inspired by the working- classes, ring-road suburbs and large Soviet cities. It is the evolution of sports fashion.
Icons: Communism, the films Billy Eliot, Trainspotting or The Full Monty, beer, fast food, muesli, homewear clothing or the brand Vetements.
Silhouettes: Warm colours such as Oranges and Reds that are reminiscent of beer and ketchup.
Prints: The Soviet stamp and geometric motifs.
Fabrics: Textures in patent leather, cotton, wool and plush fabric.
http://www.gratacos.com/shoponline/61079-006.html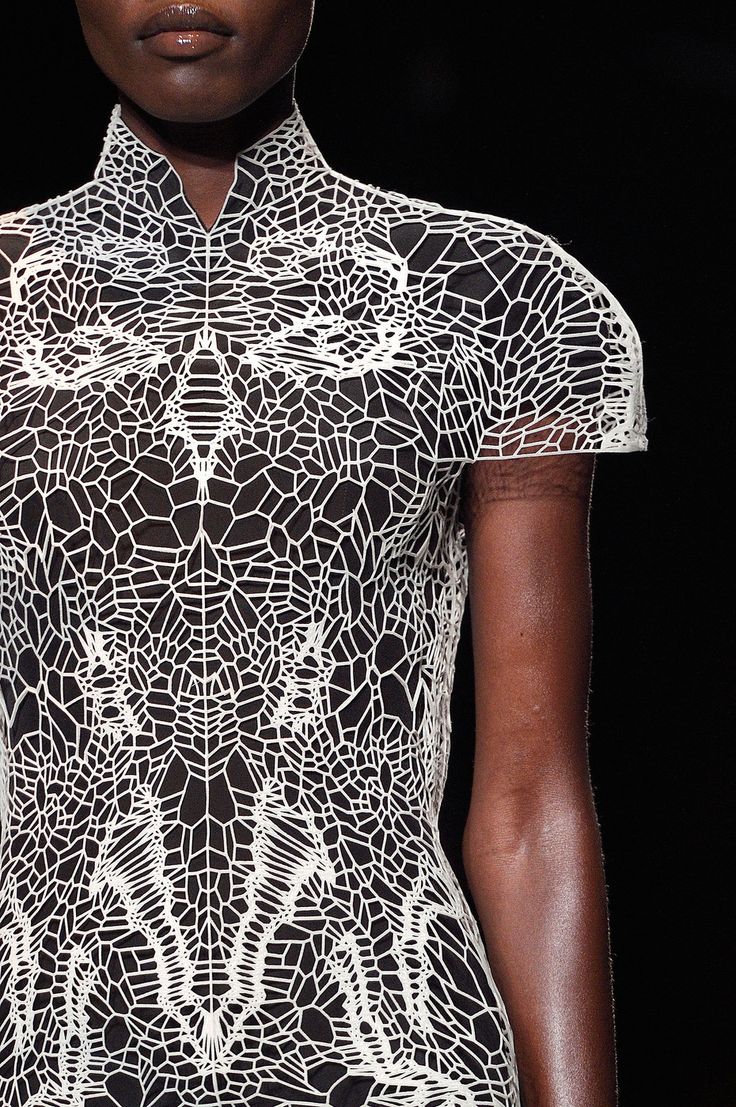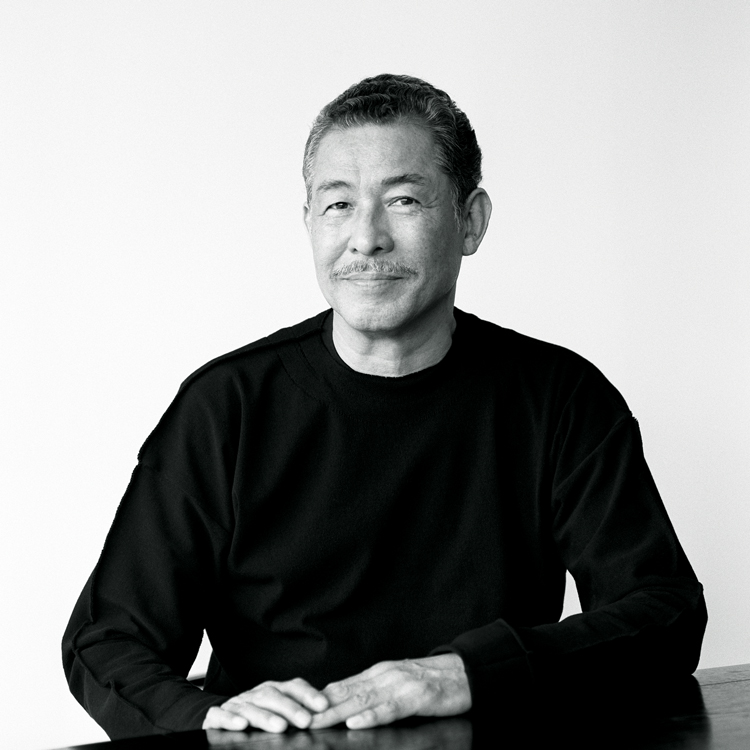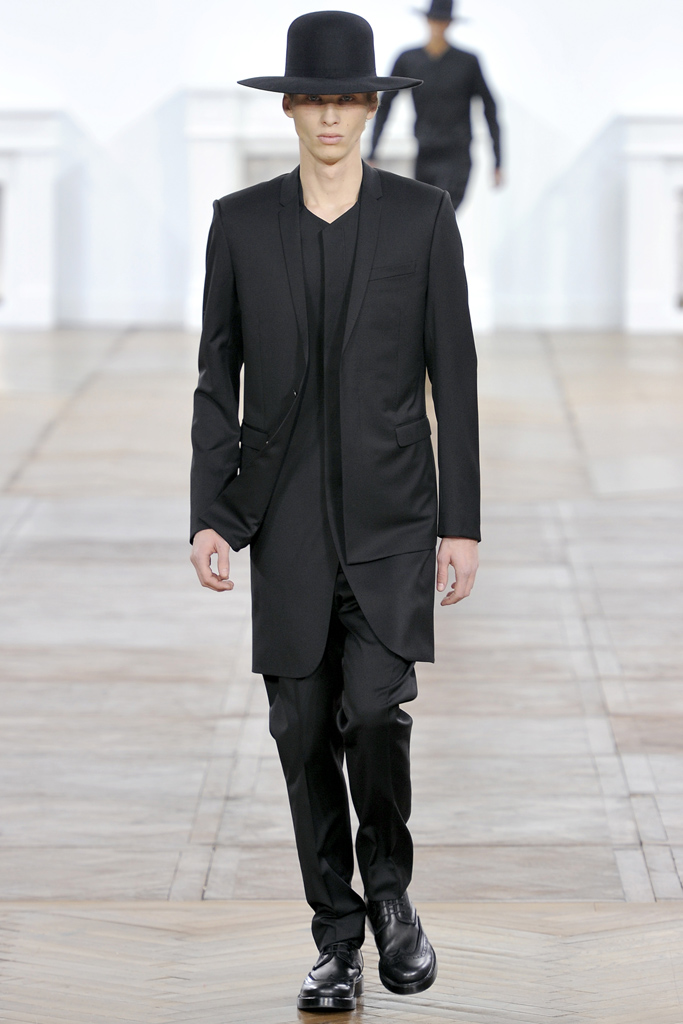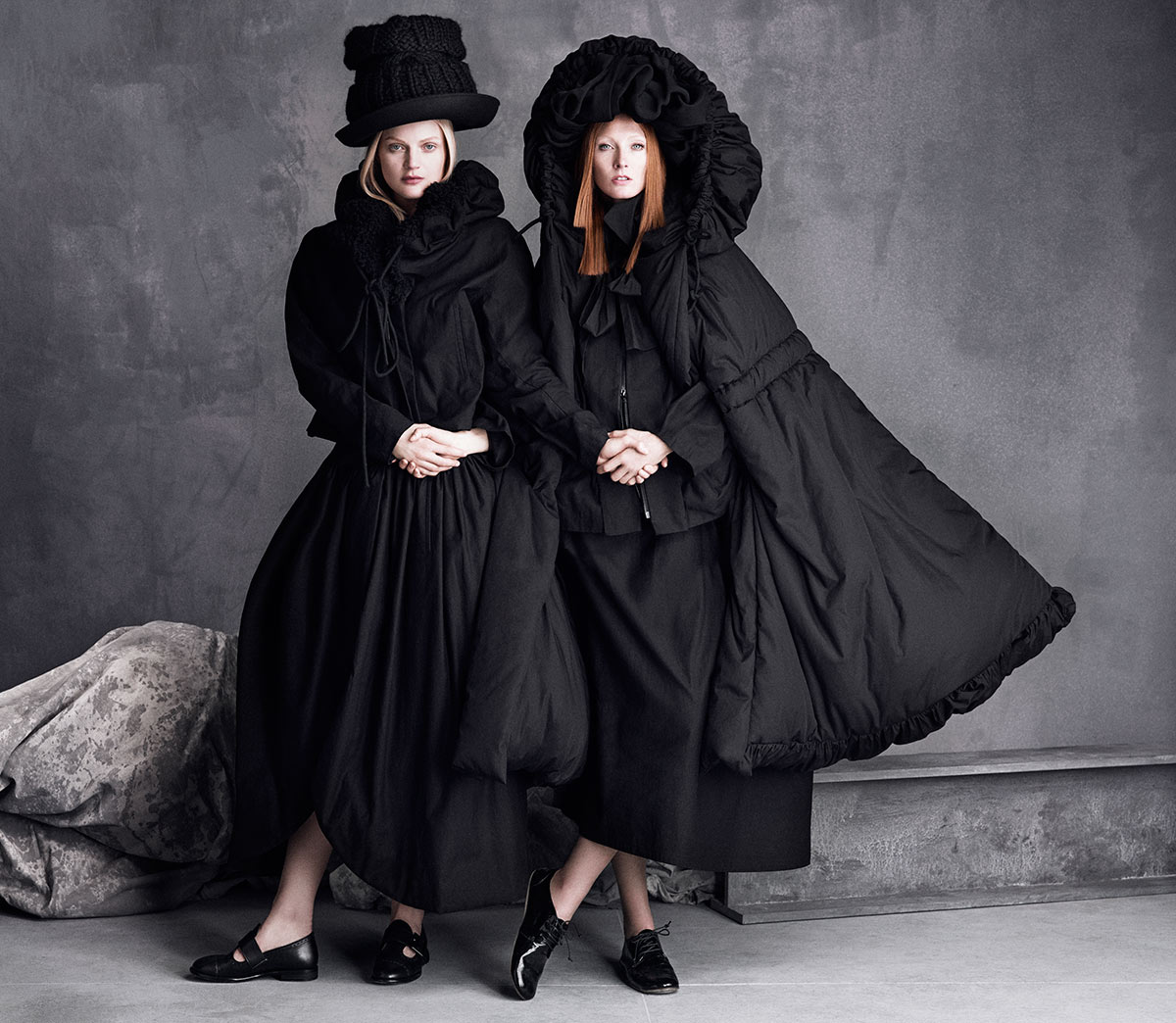 ⦁ Austerity
A minimalist trend inspired by the Amberes School and by Japanese design.
Icons: The company Muji, sculpture, theatre, Belgian fashion, the designers Yohji Yamamoto and Ise Miyake, tea, water-colours, handmade, the Amish and natural cosmetics.
Silhouettes:Wearing of straight and loose garments, deconstructed silhouettes, superimpositions, architectural patterns and strategic volumes. Search for essence and detail is transferred to collars and cuffs.
Colours: False dark colours such as shadows, inks, dark denim, Wasabi green, neutrals, black and white.
Red is the colour of Christmas, although it shares the lead with gold, symbol of excess, luxury and the glamour of this festive season which is just around the corner. At this time of celebrations its dazzling tonality really takes hold of dressing-rooms for evening events.
Now is the moment to take out of the wardrobe all those most luxurious clothes bathed in metallic shades rich in textures that add volume to looks. Mesh fabrics, metallic appliqués, sequins, lurex garments, fringes, jewelled details and accessories that in themselves are a treasure.
On the catwalks gold is the protagonist in the sumptuous woven dresses by Marchesa or in the rococo style coats which Prada presents with such masterly workmanship. Likewise in garments depicting geometric mosaics such as those exhibited in the looks by Balenciaga and other festive uniforms full of sparkle which recalls the flappers of the twenties, such as the delicate dresses by Valentino. The nuance of rock is added by Saint Laurent with jackets and trousers which pay tribute to the musical legends of the seventies or by Isabel Marant and Roberto Cavalli who pay homage to disco fever with garments that are all sparkle and dazzle.
The colour of luxury also has its limits and its protagonism should come in small doses if the result is not to be excessive. Hence gold combines perfectly with neutral colours such as brown, polka dots or pale pink. Black lends it a nuance of elegance and this season it is no surprise to see it allied with silver, its metallic adversary. Notwithstanding, care must be taken with the mix if it is not to descend into vulgarity.
Where gold has most presence is in jewelry and in small complements. For a glamorous touch it wouldn't be going too far if one opted for key accessories such as spectacular earrings or a neat bracelet, shoes with gold heels, a shiny belt or a jewelry-type bag that would be the focal-point of all gazes.
Gold is also inspirational for us and at Gratacós you will be able to find a varied selection of fabrics which enable you to shine in your own light. Here are some of them.