After a few days rest, we are back and reenergized to see the start of Hat Week.  From the 24th to the 27th April, there are various activities taking place in which you can participate.
This is a week dedicated to fashion, garment making, handicraft and the star accessory, the hat.
Activities in the Gratacós shop:
24th, 25th and 26th April – Demo workshop on how to make headdresses carried out by Anna Blau, Julio Quijano and the EDRA school.
26th April – Headress workshop carried out by Beatriz Parras, from the company Secretos de Alcoba.  The workshop will take place at 3 different times throughout the day:
10'00 a 12'00 // 12'00 a 14'00 // 16'00 a 18'00
- Limited spaces.  Those interested in assisting should call 93 368 6168 and register. The workshops are free.
26th April – In the afternoon Pablo and Mayaya will present their collection.
27th April- Hat Parade. Meeting point: Gratacós at 11am.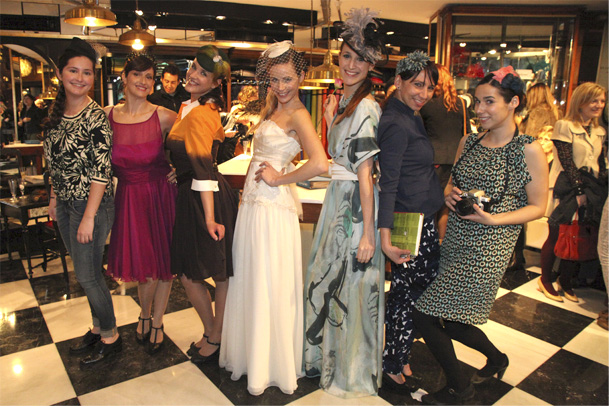 We encourage you to come to our shop and take part in all the activities we have prepared.  That's it, all that is left is to enjoy the Hat Week in Barcelona.