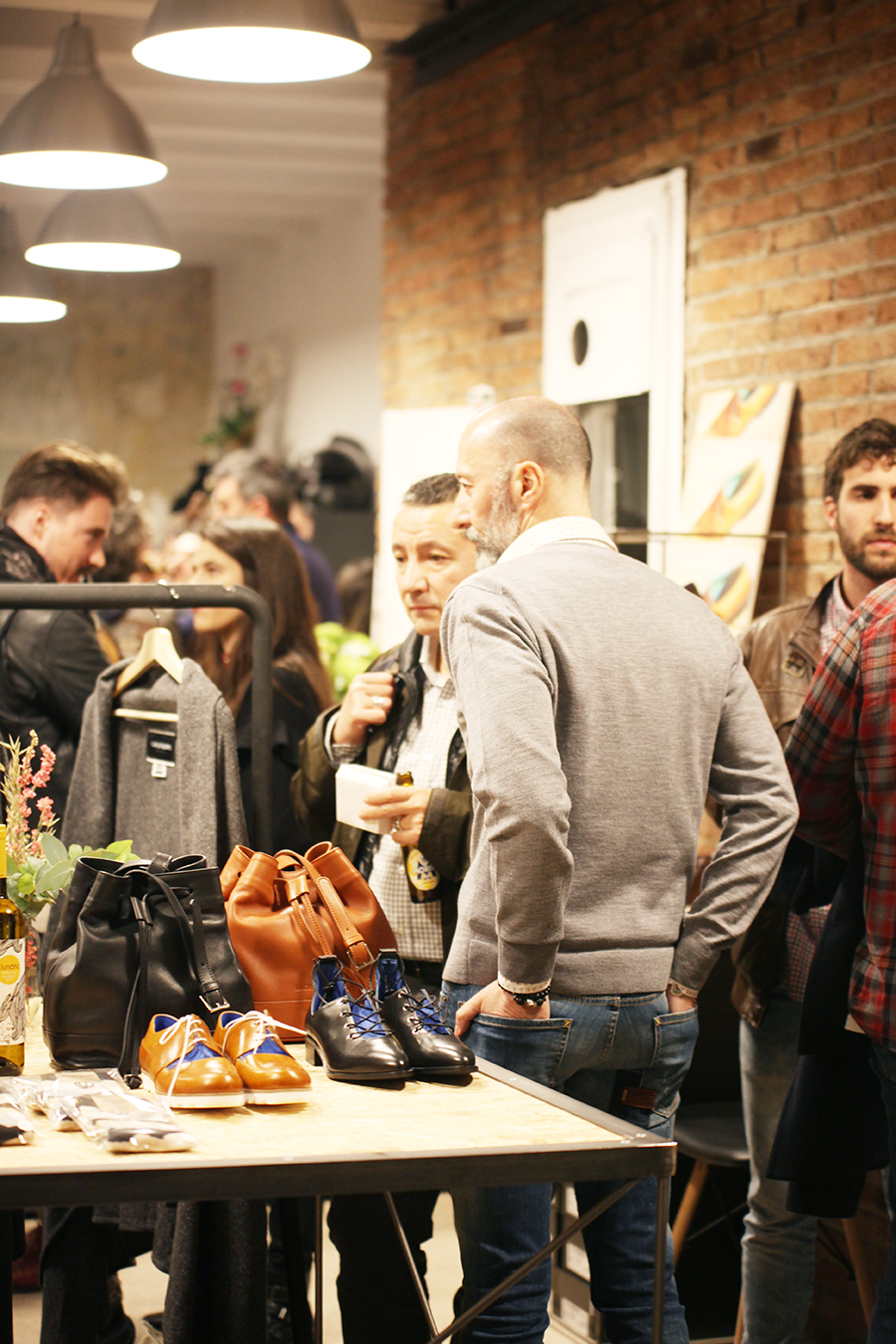 Local design with its own production and workmanship is once again taking hold in the popular district of Gràcia in Barcelona. The new tenants are two companies very closely associated with Barcelona: Carlotaoms – twice a winner of the National Prize for Emerging Design in the 080 Barcelona Fashion competition .- and the footwear of Les Chausseurs by Lambert Perera, which is joining the designers Elisabet Carlota and Elisenda Oms to share in the same shop-space a professional project which is similar in essence and in its affinities.
Situated in no.11 Calle Planeta the new premises seek to reinforce the claims of Catalan design. " We really wanted to have a sales-point and this will help us to get to know the tastes and needs of consumers directly by creating an enriching shopping experience", says the designer Elisabet Carlota. This studio-shop houses the collections from all of Carlotaoms's seasons, which are characterised by being of limited series, with numbered garments. Comfortable and conceptual designs, pure lines, light-weight fabrics, urban style and discreet prints are some of the keys to the identity of the brand. Hitherto clothes by Carlotaoms has been unisex, although the intention now is to opt exclusively for female clientele: "We are taking our inspiration from the current of Womenomics which emphasises the active rôle of women in the economy as a source of wealth, efficiency and equity", Elisenda Oms explains.
What will not change is their creative and production strategy, Km 0, in which companies and work-shops in the vicinity of Barcelona participate, thus promoting the local textile industry. Currently the company distribute in Spain and it is present in Paris, Berlin and Seoul. Among its more immediate plans are the expansion to Japan and Canada and the opening of its online shop.
The looks of Carlotaoms are complemented by mens' and womens' shoes by Les Chausseurs, which share the same philosophy, based on design, quality and workmanship. Finally the new shop is also conceived of as a cultural area which periodically will serve to link other creative Barcelona talents from various artistic disciplines.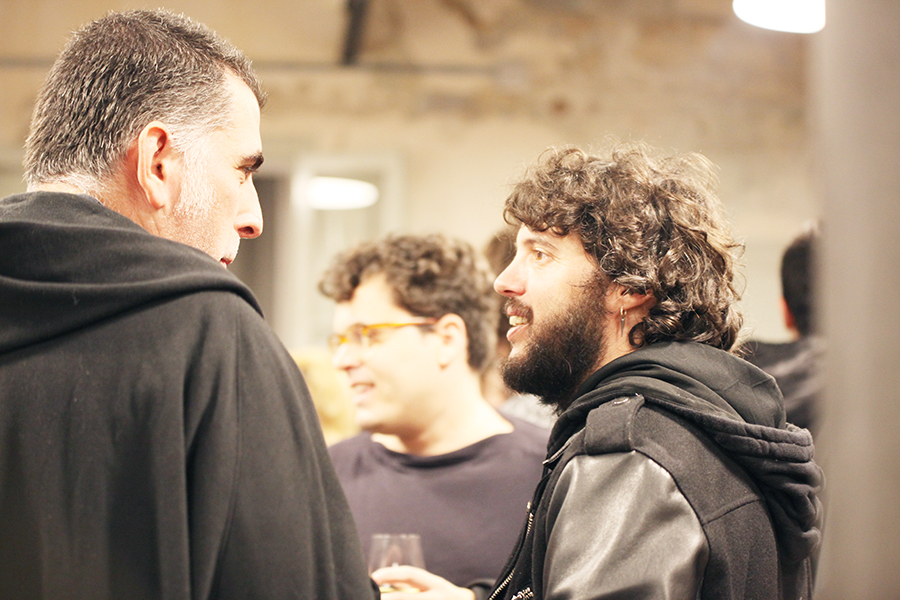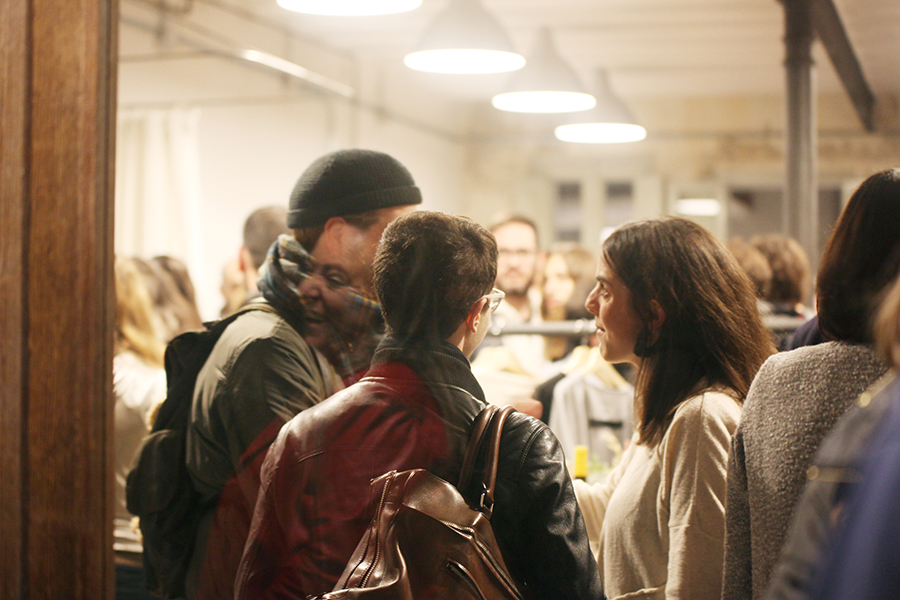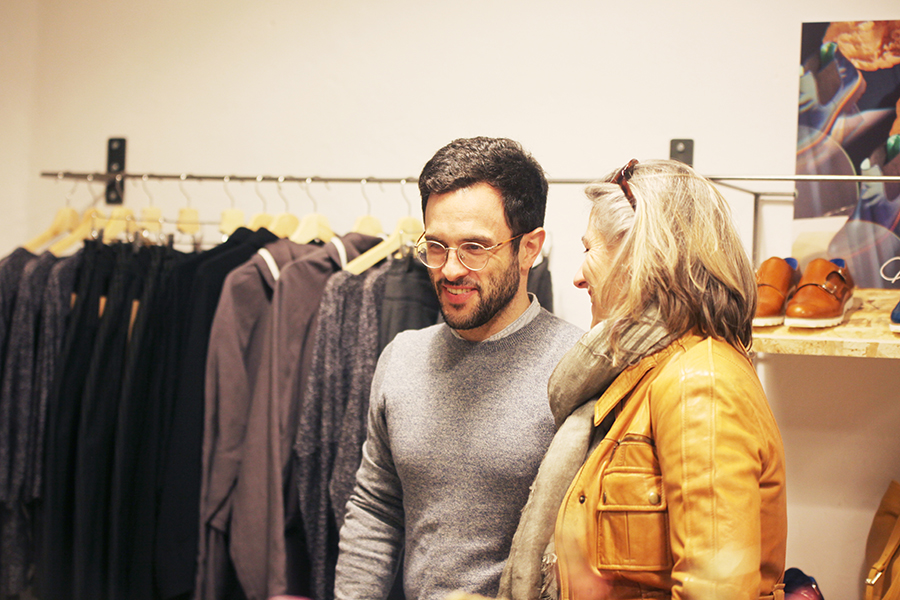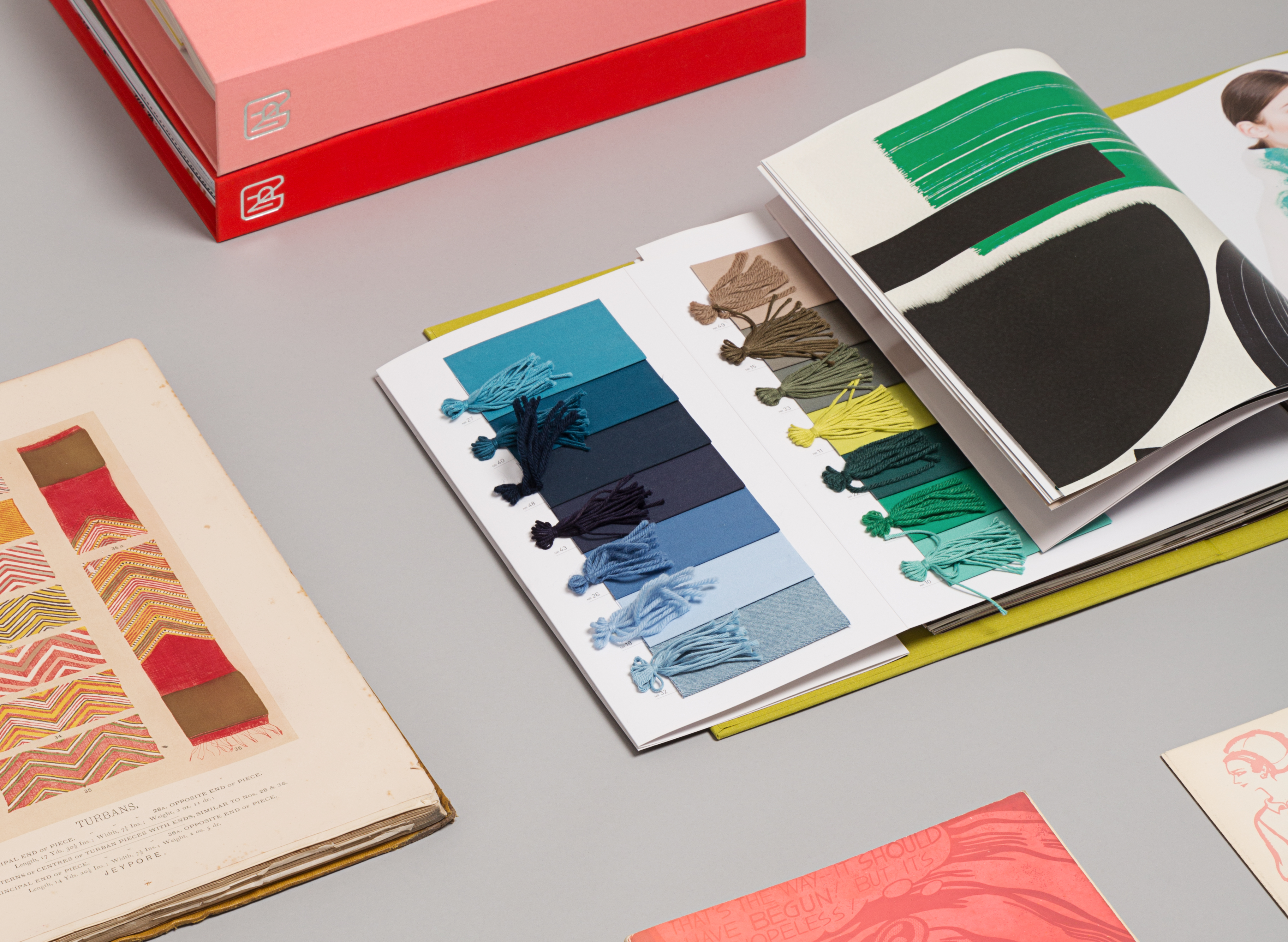 How do trends arise ? What will be the trends of the next few years ? What influence do they have on the big consumer brands ? How will we be able to understand them ? If you are curious about design in all its variants (fashion, furnishings, jewelry, interiors …) and you are a professional with links to the creative sector, then don't miss the new day-session being organised by the Barcelona Design Museum for 23rd March.
The Second Day-Session on Creativity and Trends will focus on the identification of the main up-and-coming trends influencing the present day and on the acquisition of useful tools to get to know the market. So with the title "Inspiration, reaction and activation" work-shops, discussions and round-tables have been organised which centre on a common link: creativity.
The starting-pistol will be fired by the conference led by Vincent Grégoire, Creative Director of the agency Nelly Rodi, presenting the trendbook "Life & Style 2019/2019" and analysing the main trends of the season, a conversation which could prove to be an inspiration for many creative people.
Afterwards there will be a forum on creativity led by four key agents from the city of Barcelona who are active in different sectors, such as audiovisual ( Luis Cervero, from Estudio O ), spatial conception ( Inés Sans-Miró, from Casa Bonay), gastronomy ( Daniel Córdoba-Mendiola, fromThe Hunter ) and music (David Carabén , from Mishima) in a discussion chaired by Francesca Tur, Director of Tendencias.tv.
At this event there will also be a dialogue between Marta Martín, Director of the Masters Programme in Fashion Communication from Ramón Llull University and Daniel Pérez, Consultant in Strategic Communication for life-style brands. The topic for discussion will be " The Revaluation of What is Human", a theme which focuses on individuality, workmanship and emotion.
Finally the day will close with six work-shops focusing on a specific creative experience: jewelry (Teresa Estapé), artist ( Imena Pérez Grobet ), furnishing (Otter ), editorial projects (Folch Studio ), fashion ( Andrea Ayala) and ceramics ( Xavier Mañosa d'Apparatu ).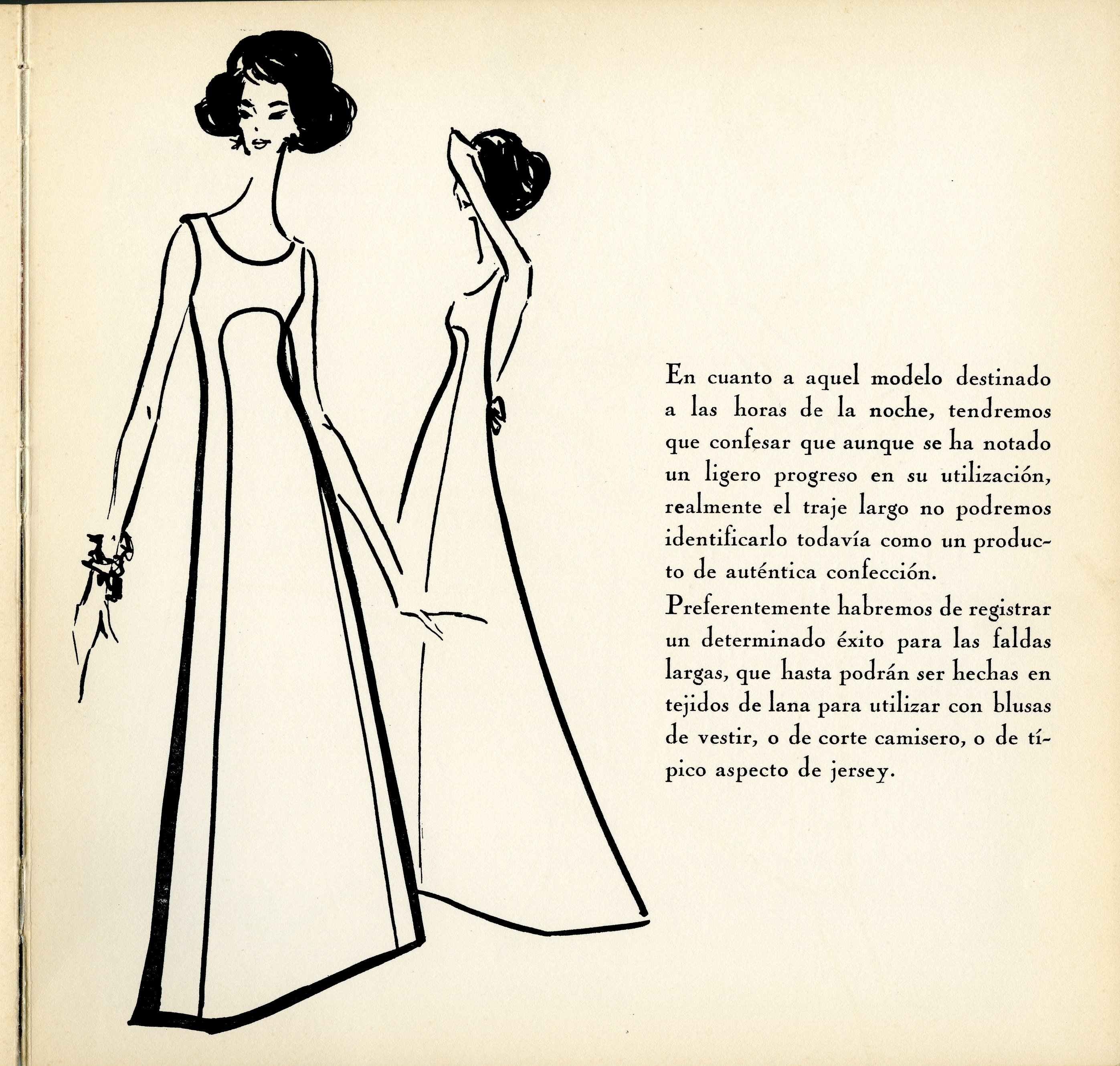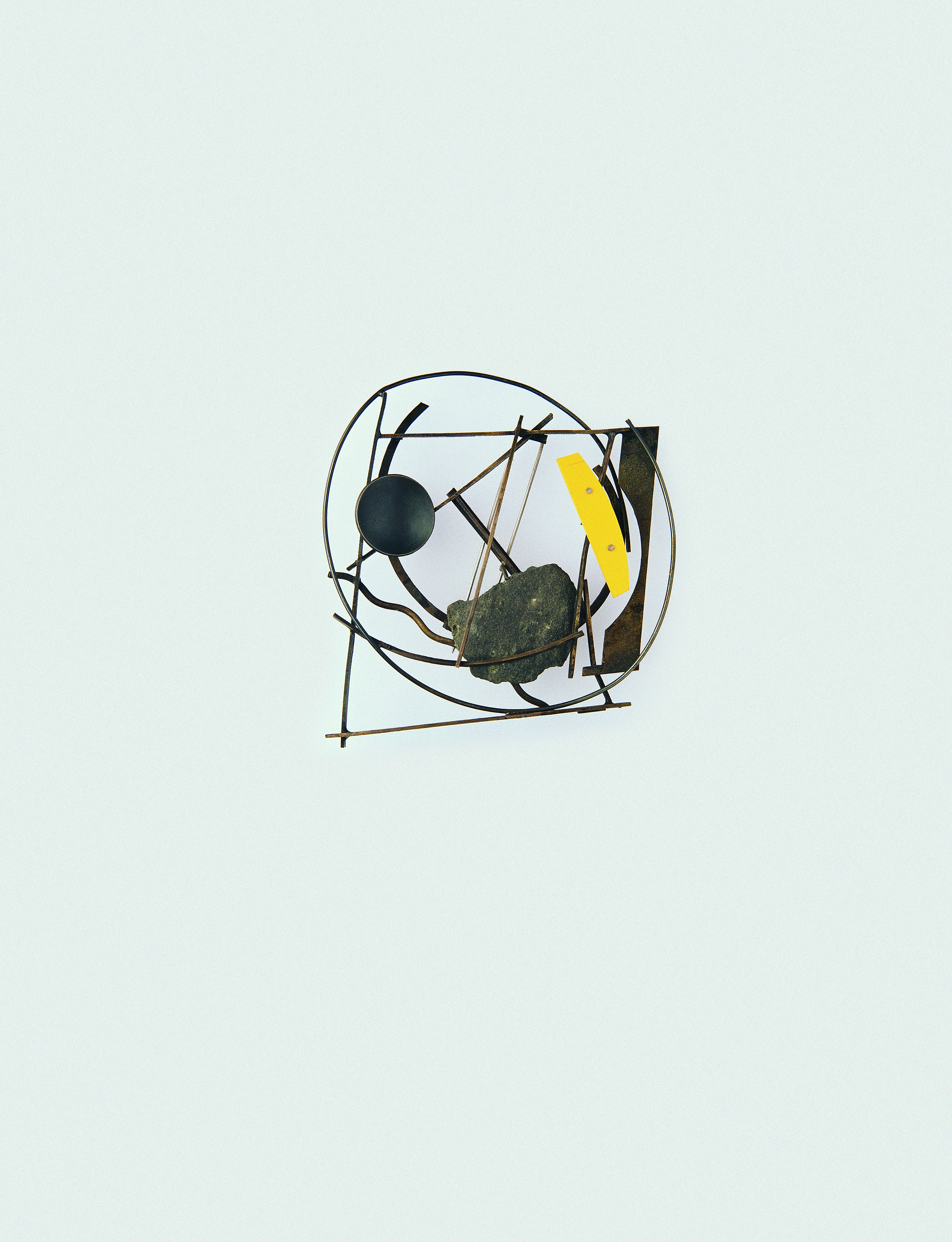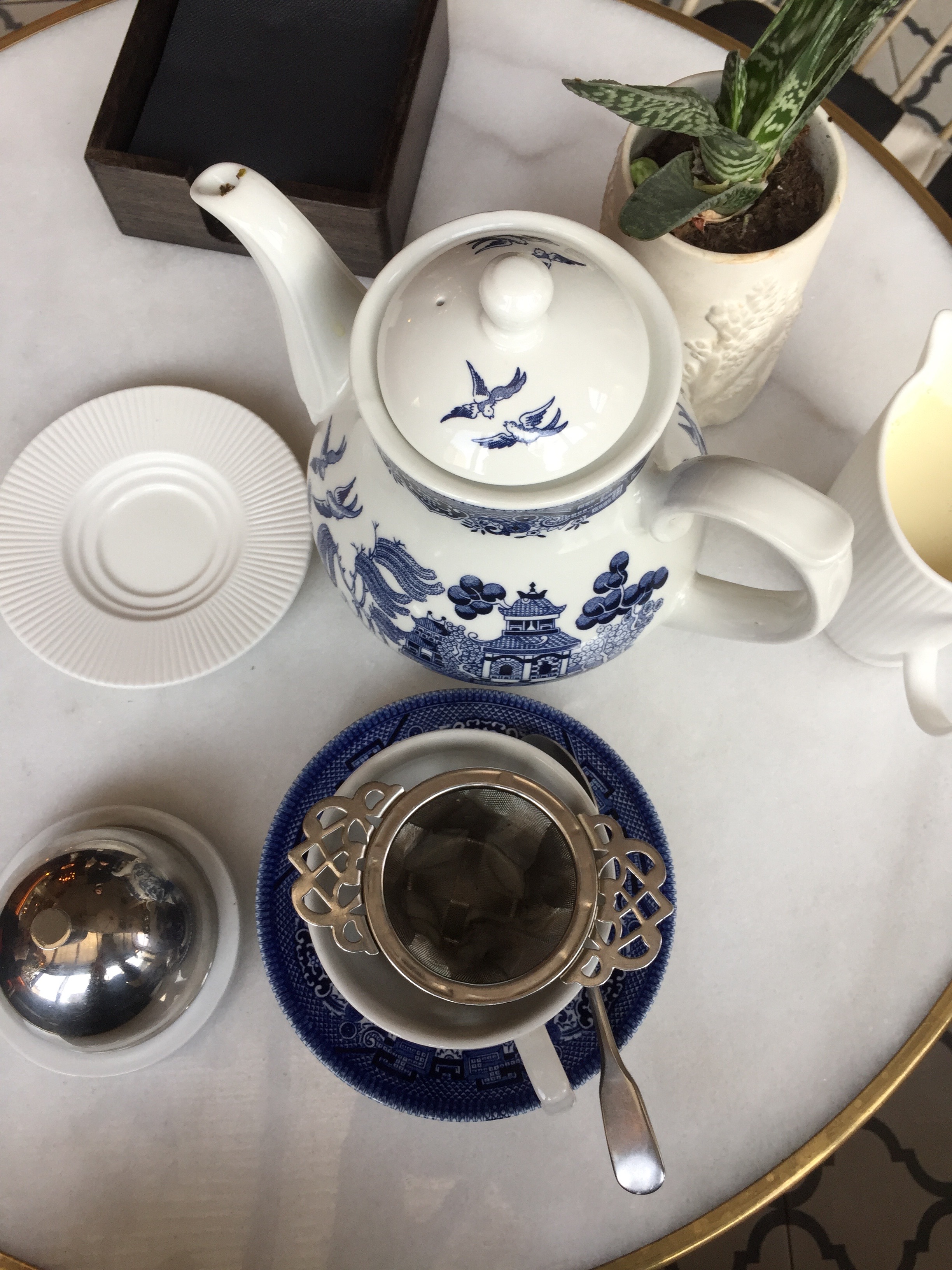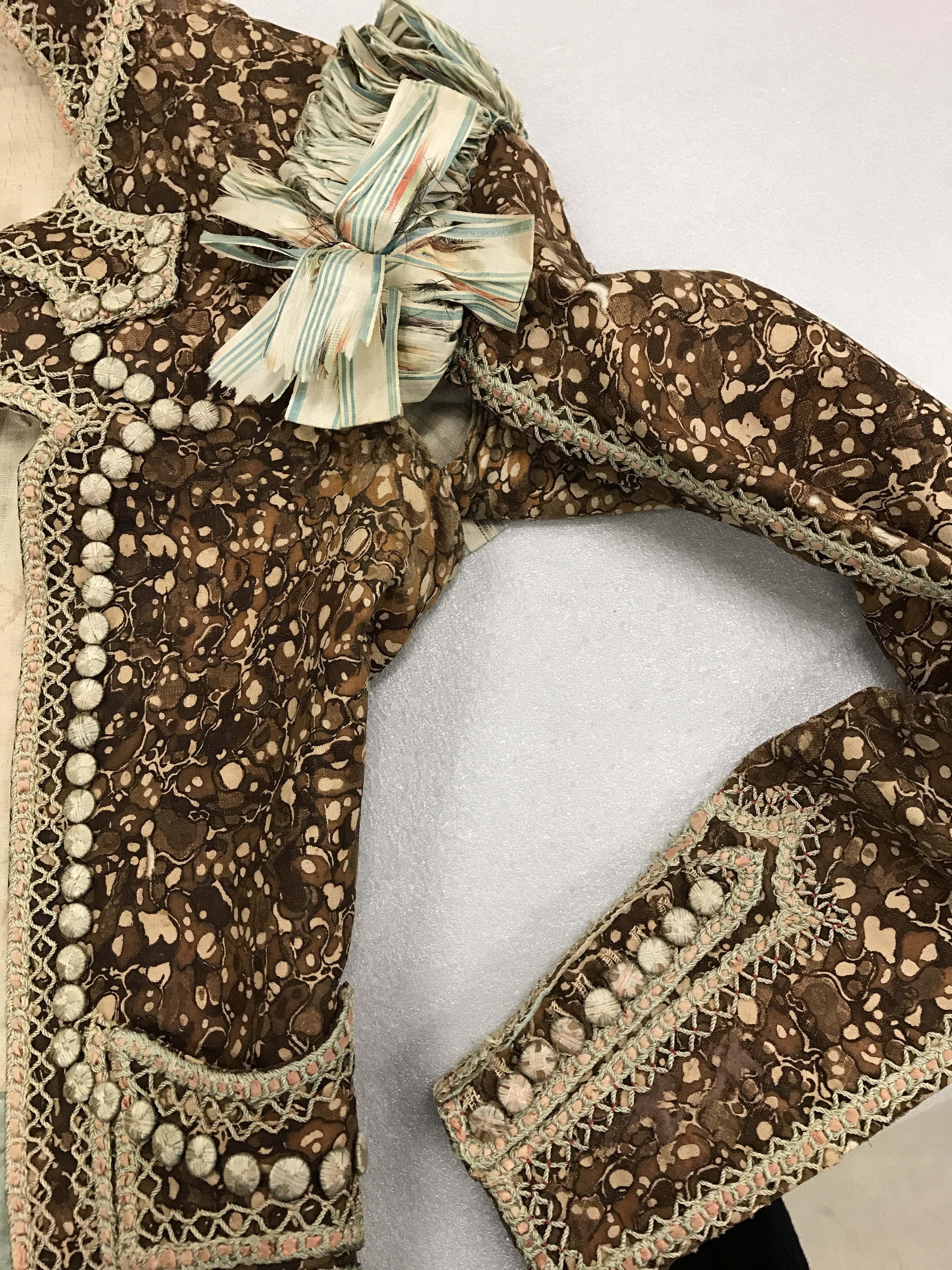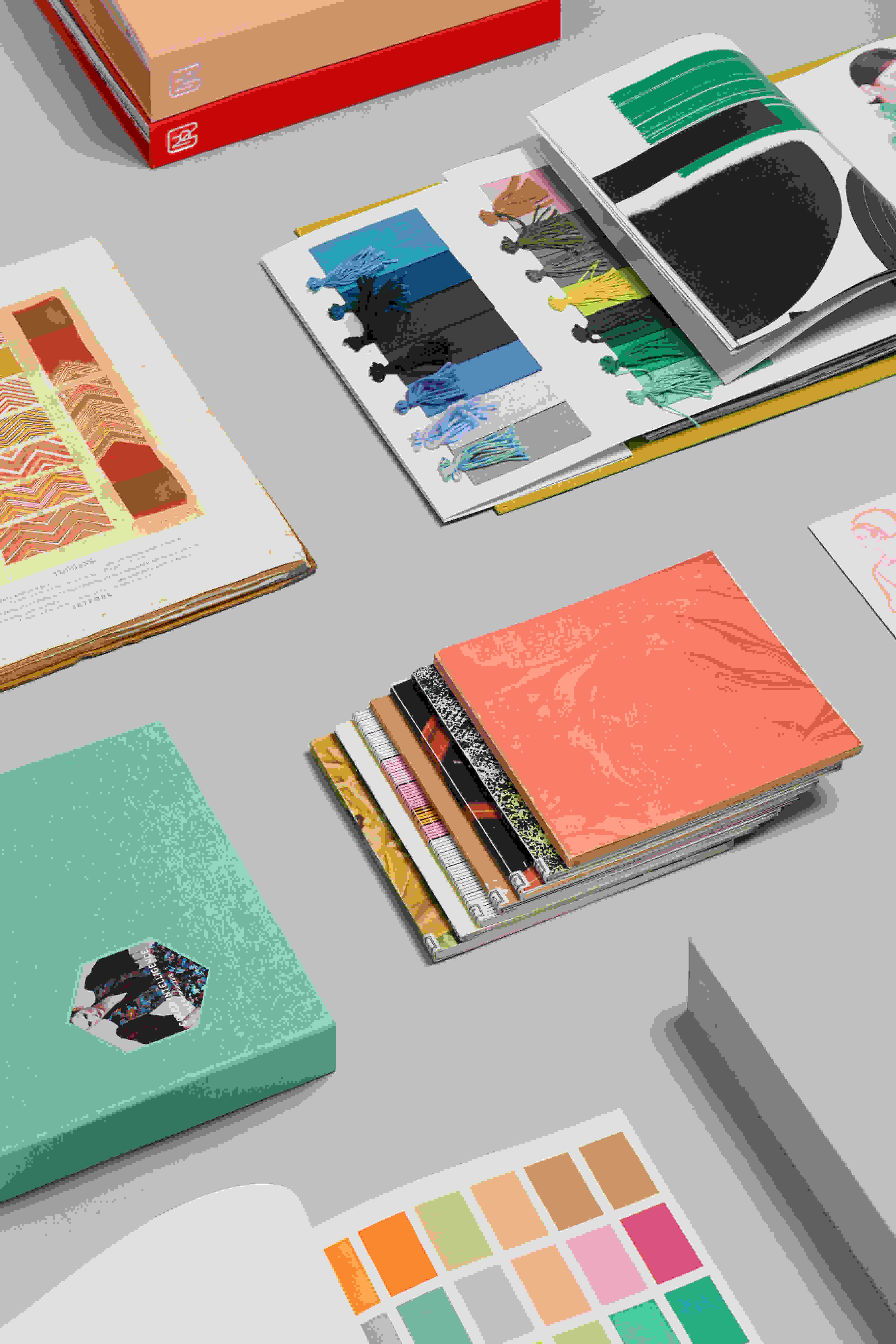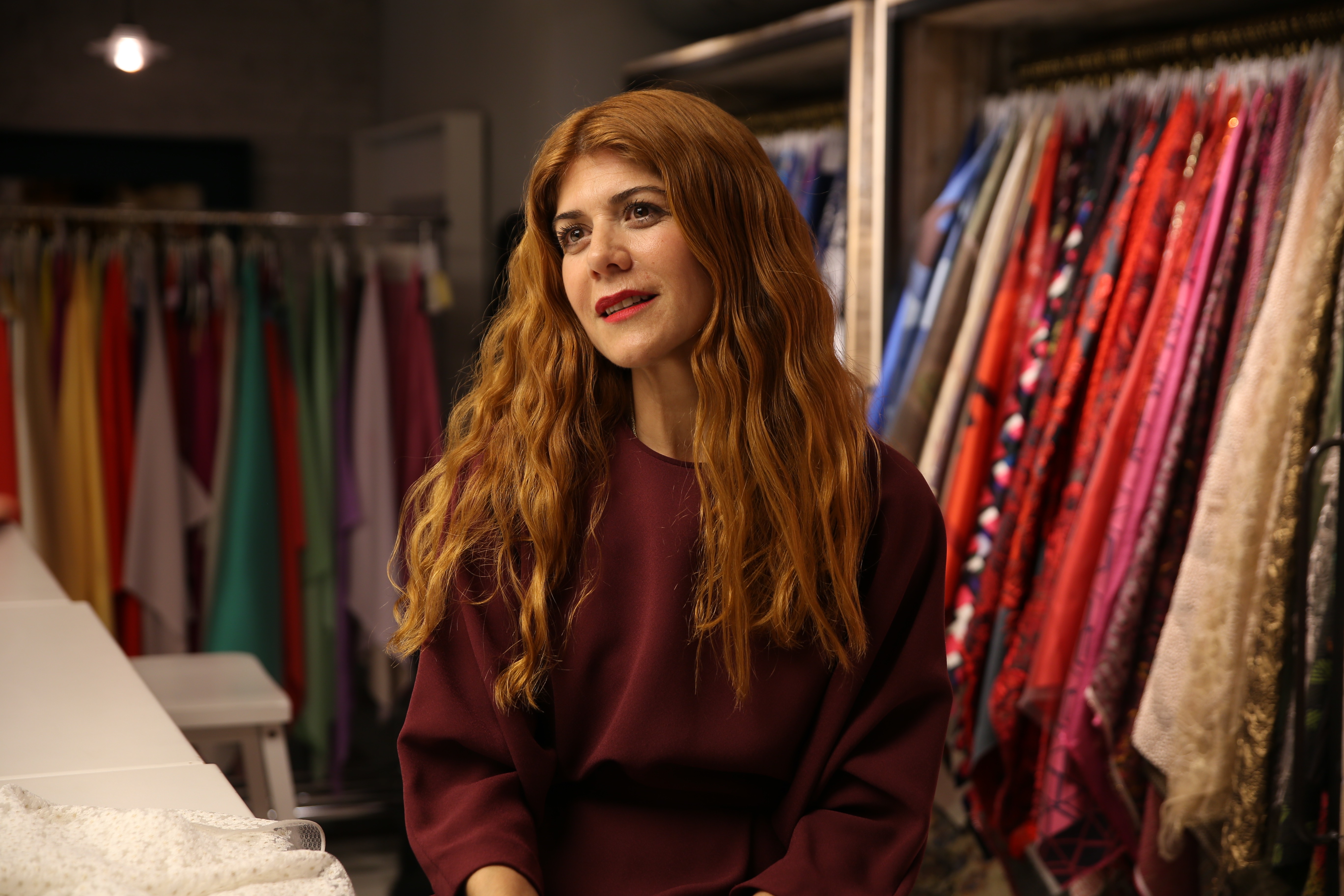 ImmaClé is the design alter ego of Imma Rodríguez Clemento, the seal of an author who has spent 25 years at the helm of the heterogeneous bridal sector. The company tells a love story via fashion expressed in delicate fabrics, a vintage feel and shades of romanticism, without becoming dull; an expression of the Mediterranean Sea for feminine, spontaneous and eclectic brides who are in tune with the dream-like universe offered by ImmaClé.
Why did you decide to focus your professional career on the wedding sector ?
When I was studying design and in the second year of career my sister was getting married. She did not want a classic wedding dress and asked me to design her according to her taste because she could not find anything she liked. The dress was a success. My friends began to ask for new designs and I was struck because I wasn't selling dresses so much as dreams. It was at this time that I decided to focus on the bridal sector.
"I wasn't selling dresses so much as dreams"
So your passion was due to circumstances…
I suppose that I also inherited something. My mother worked in fashion and I had a lot of relatives who were active in the world of couture as they sewed dresses for people in high society.
Why did you decide to put your name to the brand ?
When I left college I started with the brand Imma Rodríguez Clemente and I already had a fixed number of customers. It was due to a comment made by one of them that she hadn't seen the name of the brand that I decided to adjust it, but without losing the essence; from that came the name ImmaClé, because that was what I wanted to put across.
You've now had your own silver wedding at the head of the company. What does this mean for you ?
I have the satisfaction of working in something that I enjoy.

So it's pretty clear that if you had your time again you would still study design …
Definitely. Over all these years the work dynamic has changed. Before I myself was responsible for the creative process and the production: I designed, cut the patterns, put together the garments… Now I have the support of a team and split the work in such a way that I can concentrate on the design, on trends and can look after distribution and attendance at trade-fairs…Little by little the brand is opening up to new markets so that every bride can have an "ImmaClé".
How does one establish identity within the bridal sector ? What is the ImmaClé bride like ?
The bride of today wants to feel identified with the dress she is wearing and demands versatility in the design. She doesn't like garments which are too stiff or classical, preferring natural fabrics which allow ease of movement. My style is more Boho-chic with vintage touches and I put a lot of emphasis on details on the back.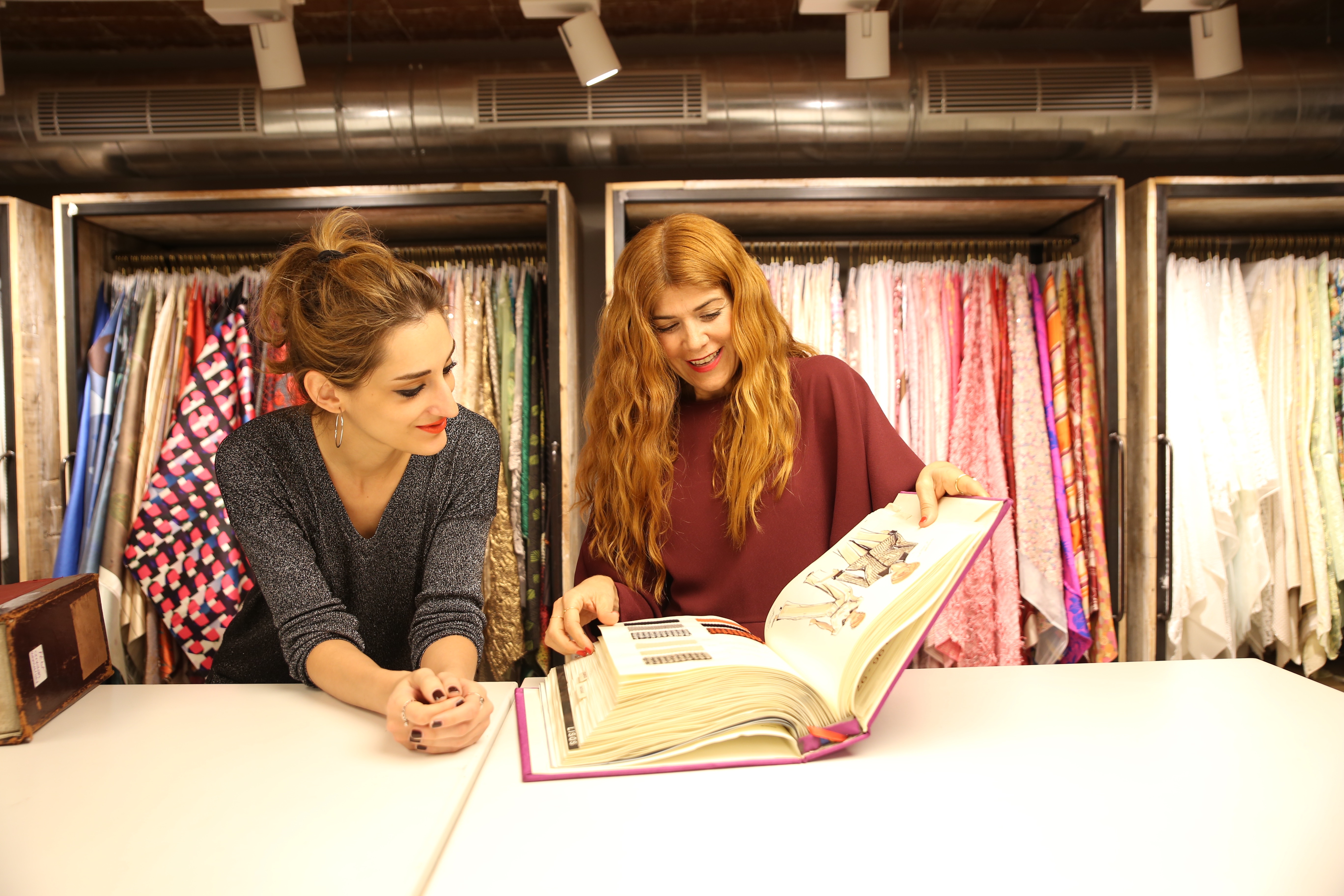 What will we see in the current bridal collection ?
Very many varied fabrics, such as tulle, crepe, embroidery, colourful flowers in different textures, chantilly, plenty of crochet, which I adore. In general I design timeless dresses defined by style rather than trends. That doesn't mean that I'm turning my back on these. For example, in the collection "Tanger" there are sleeves with frills which are a current trend, but we adapt it to the brand identity so that they are still elegant. With regard to colour I still go for off-white and for all the nude shades.
"I design dresses defined by style rather than trends"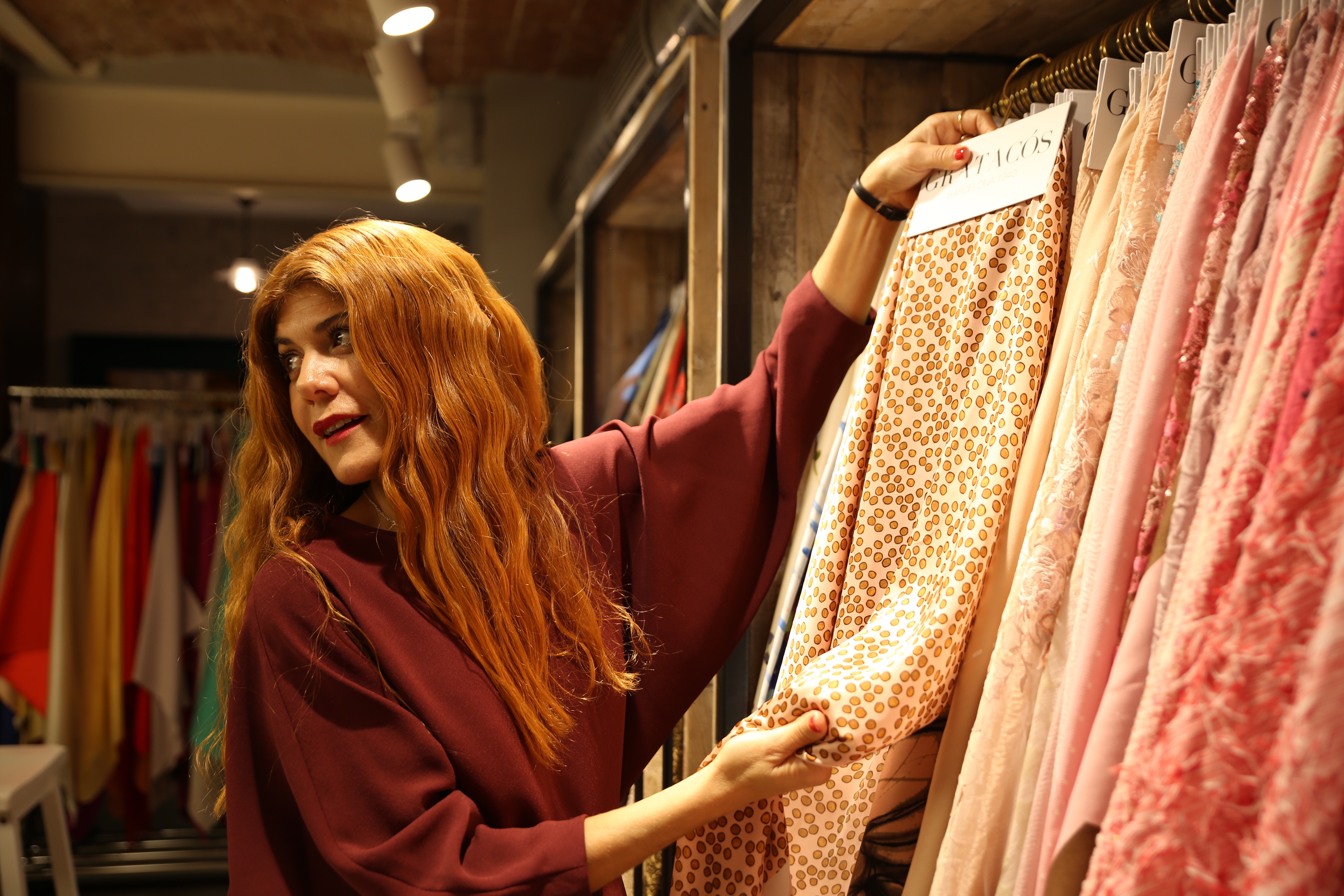 Has the "Boudoir" collection of intimate garments gone down well ?
I started it some years ago to do something different and to complement our bridal range by designing underwear for brides. It was a success at the time, but now I have decided to go back to concentrating only on dress design. For the moment I keep it as a complement in case a customer asks for it.
What is your link with Gratacós ?
I've always adored the shop, their team, their choice; in terms of quality of fabrics they are the best.

What type of fabrics do you select from the shop to make your collections ?
Many of those that I have mentioned previously, because I regularly use them in every collection.
"In terms of quality of fabrics Gratacós is the best "
What challenges are you giving yourself for this year ?
I don't enjoy attending big trade-fairs to exhibit my company because I think I relate to people in more intimate surroundings. Now I am planning to look for new sales-points in places where I have direct contact with my customers. One action I like is that of fashion trucks, taking collections and garments in a caravan to destinations I have targeted, whether it be Milan, Madrid, Asturias, Burgos or Zaragoza… There are potential customers in many places.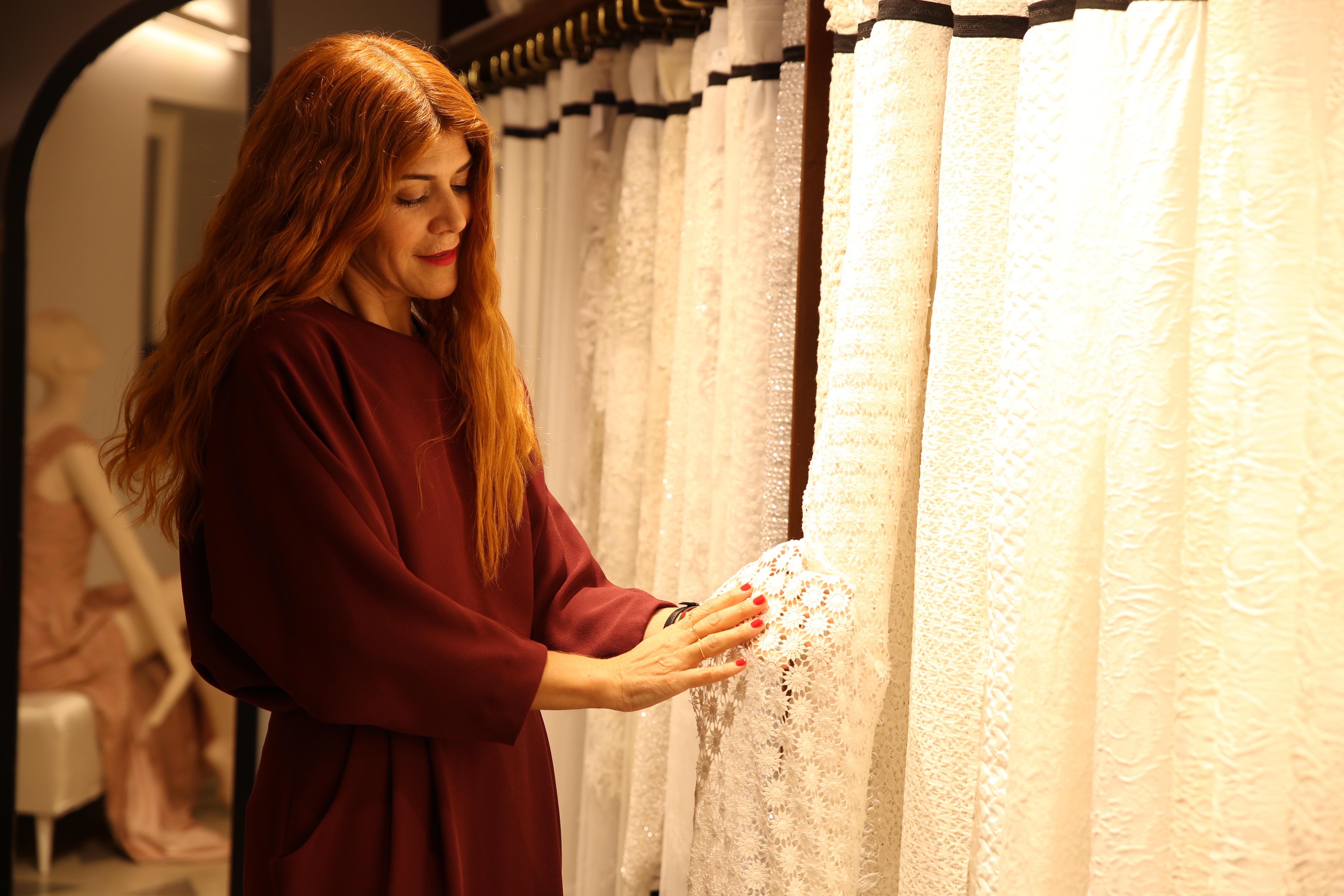 Gratacós Questionnaire
Your indispensable garment… dress
A fetish fabric…crochet
The colour you wouldn't give up… off-white or nude shades
A designer you admire…Josep Font
An infallible style rule… Your dress needs to represent you. You don't have to feel you are in disguise
A favourite place in Barcelona… The Born district
Advice for people starting out… It's not an easy path to tread and you have to be persistent
Your "leitmotif"…Thank you for choosing ImmaClé, bridal-wear with love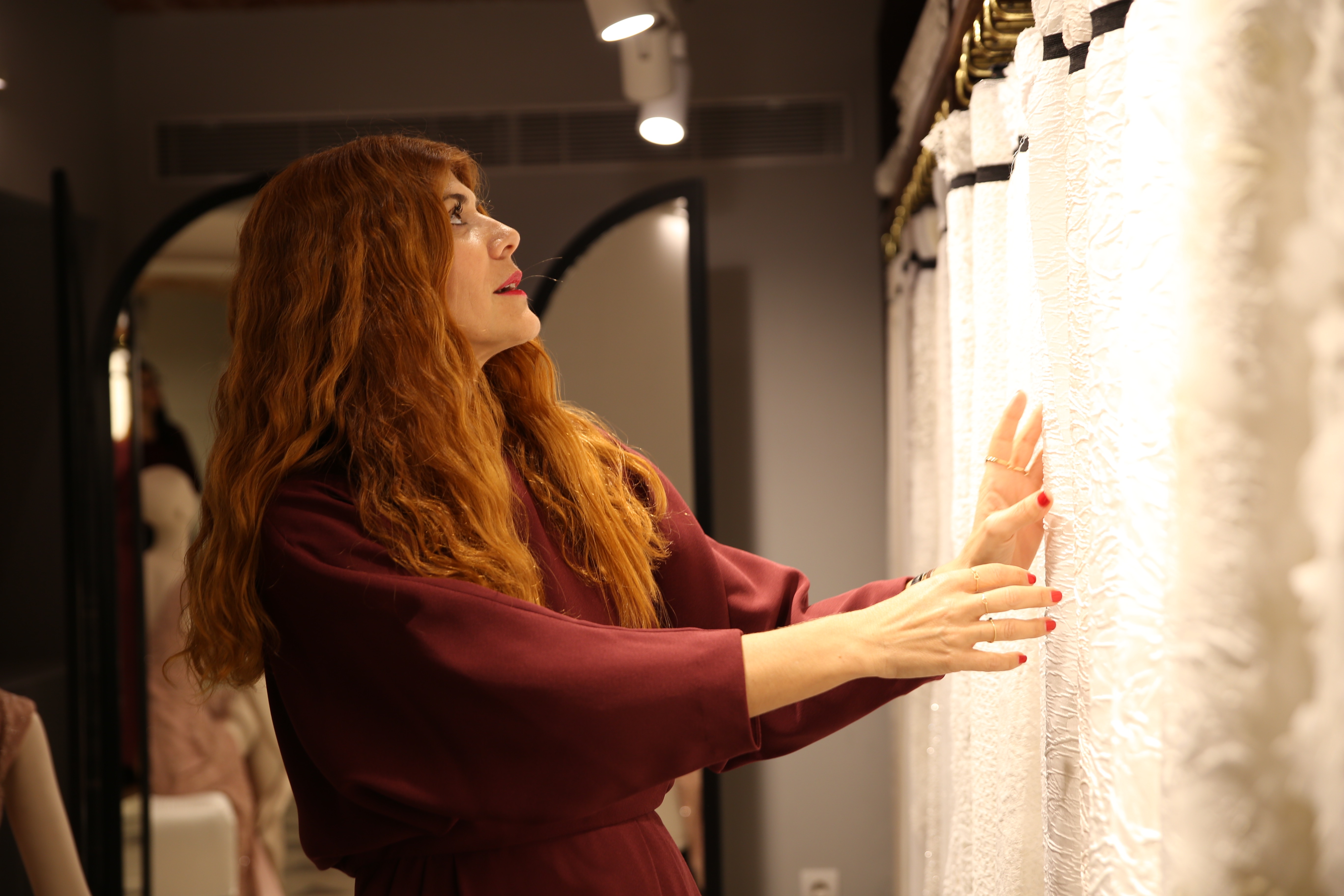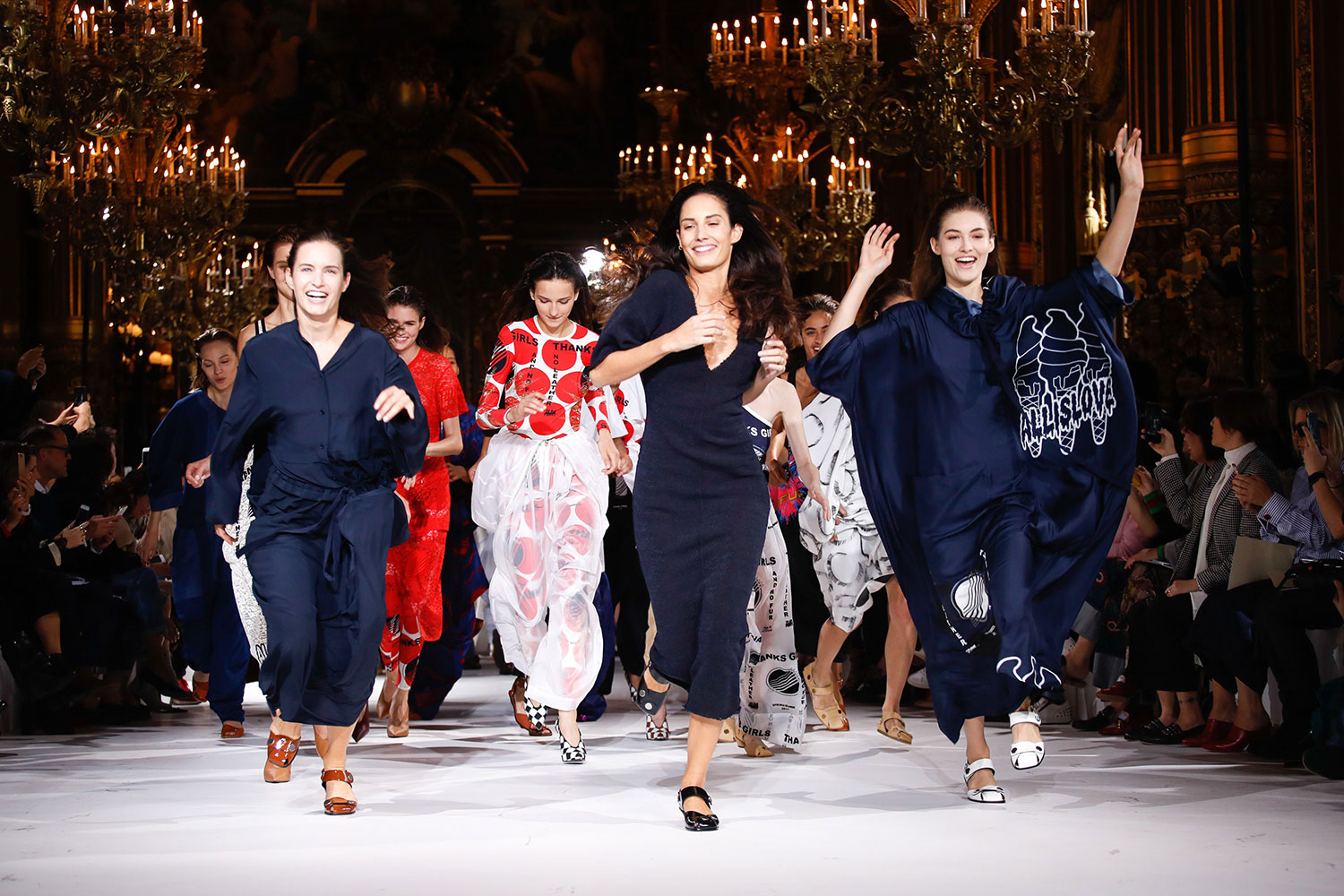 The fashion industry is exhalting the power of women and demanding gender equality via the cat-walk, with numerous personalities joining the cause in one way or another. Before the celebration of the International Day for Working Women we outline some of the most radical fashion-parades of this season. A new feminism is being woven within the sector and it is capable of stirring consciences…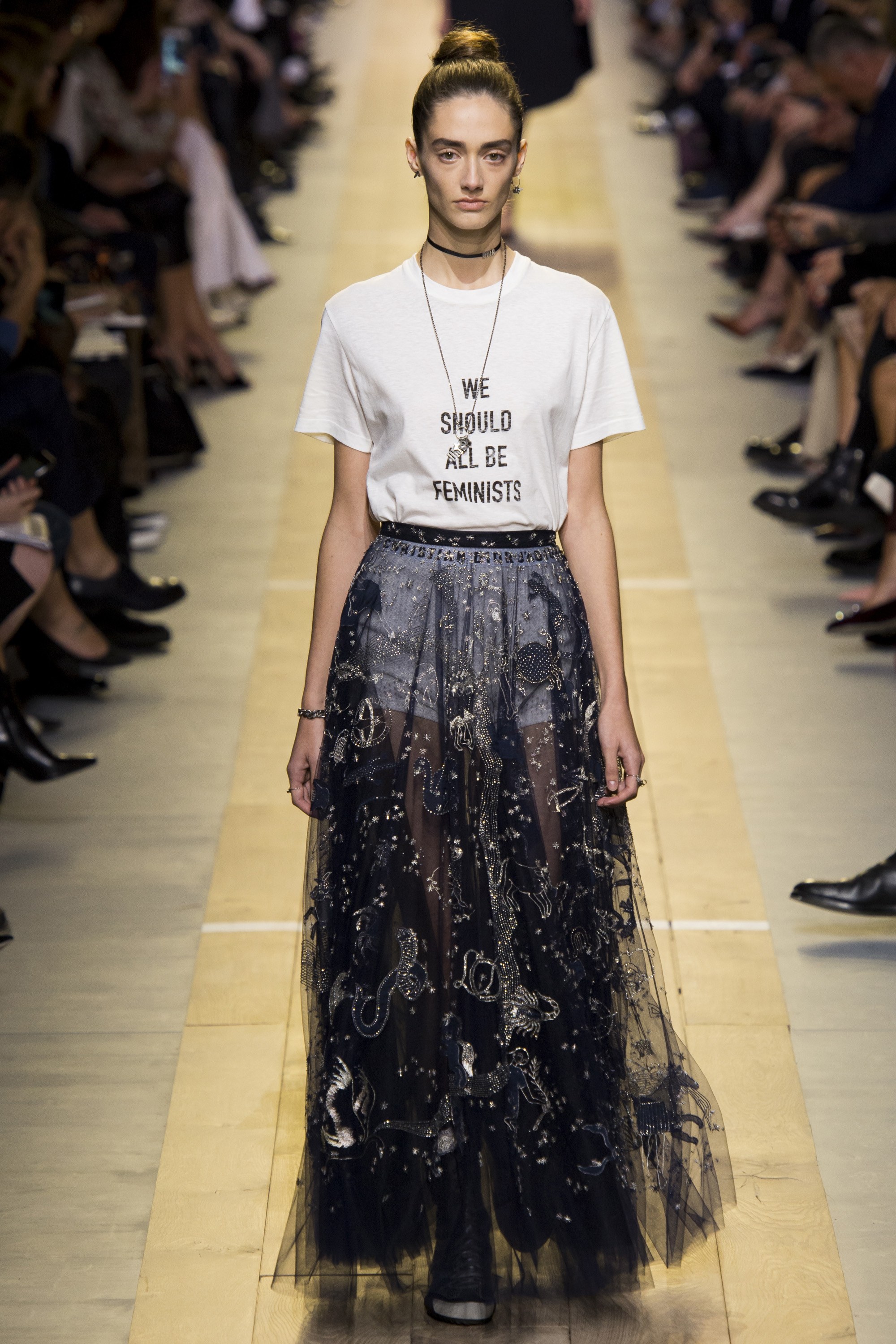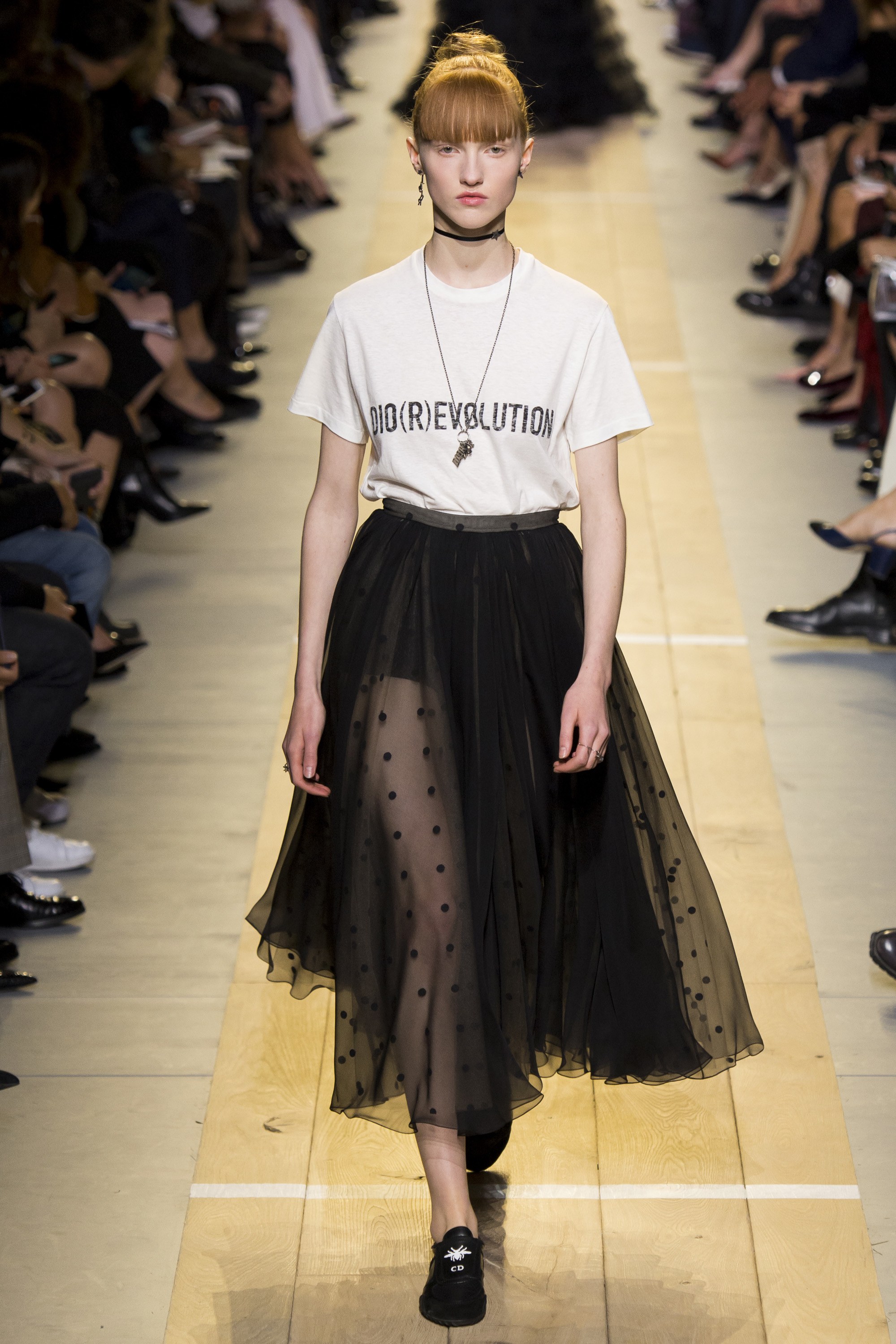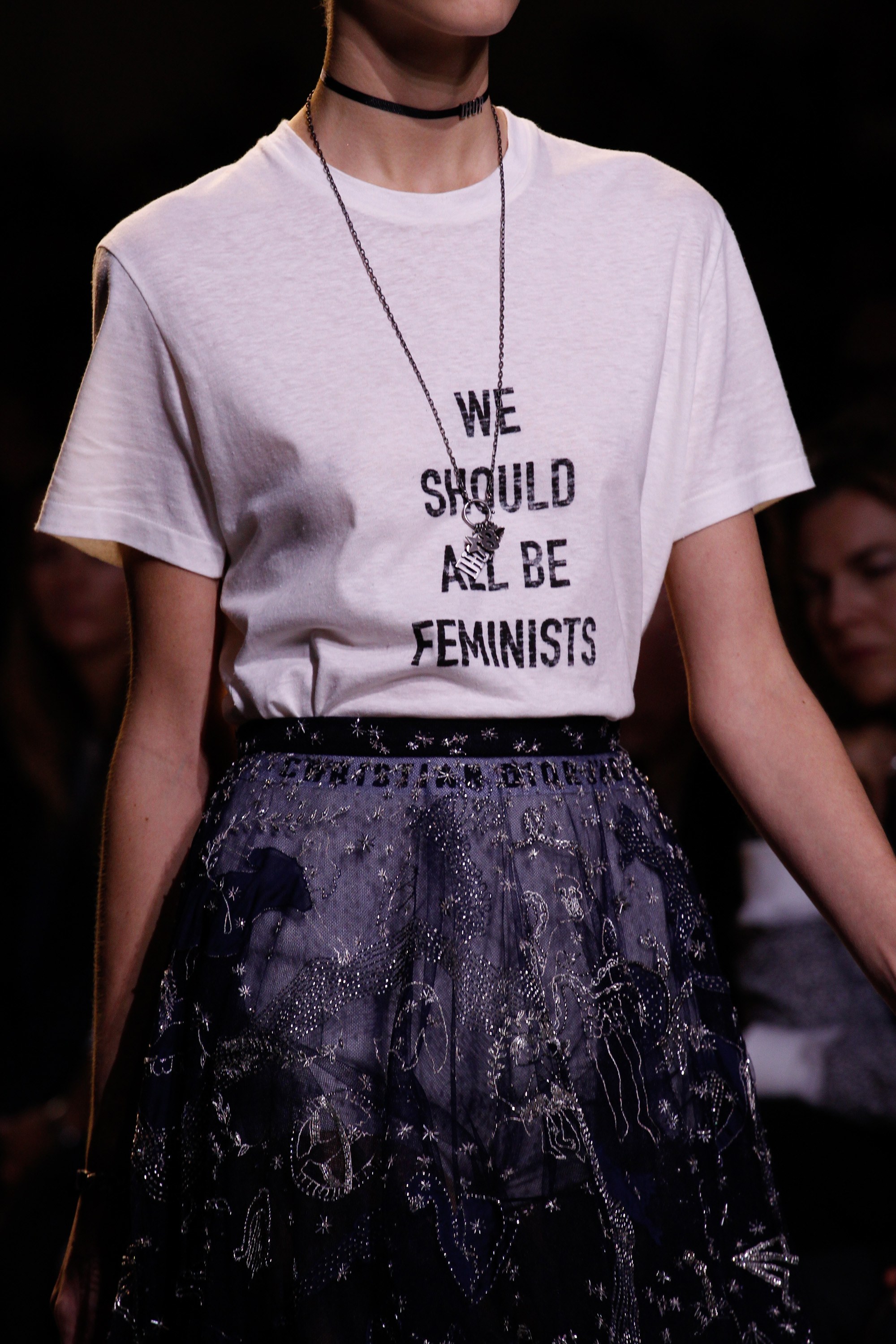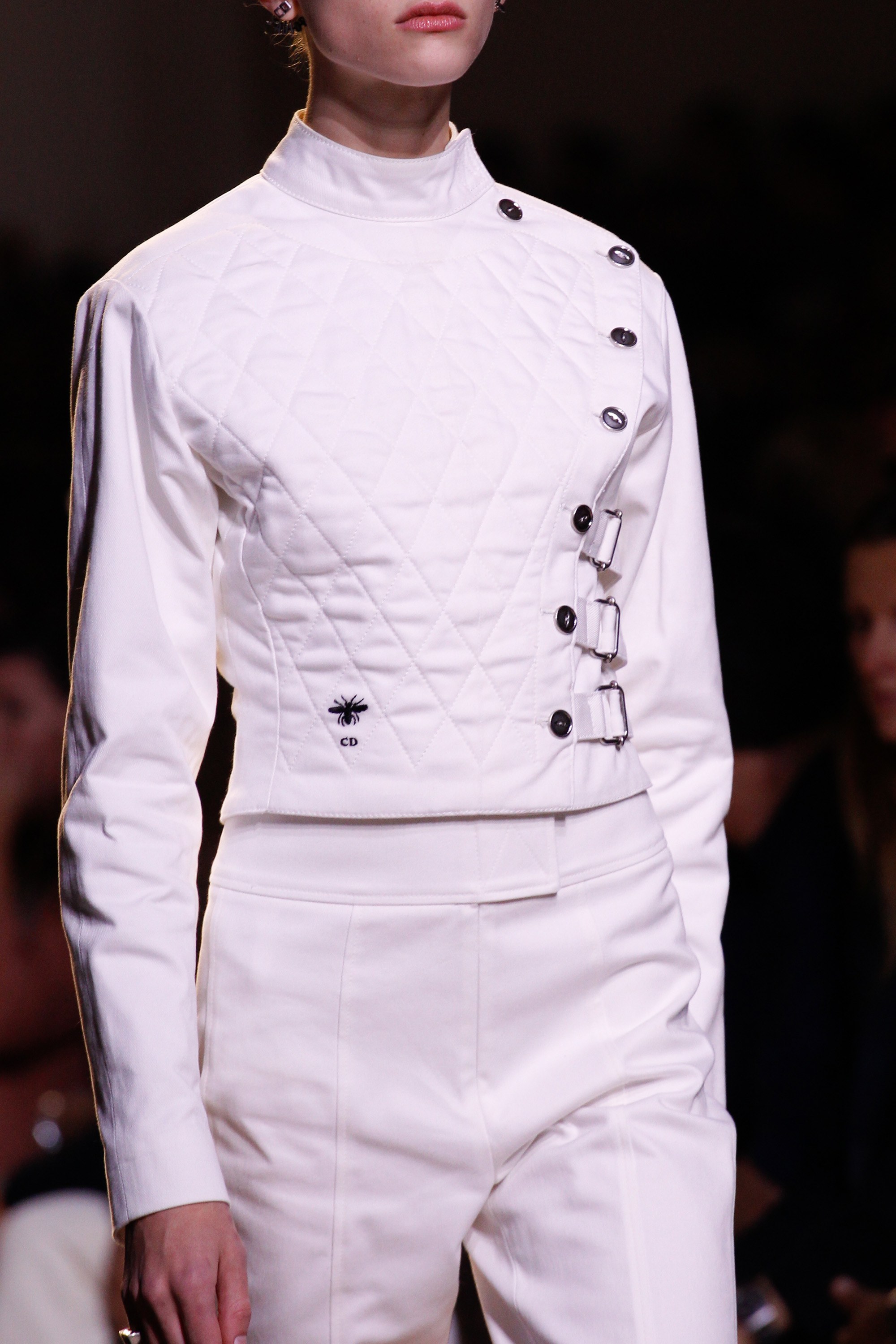 The Dior Revolution
Something has been afoot in Dior since the traditional "maison" incorporated Valentino and now the Italian designer Maria Grazia Chiuri, who becomes the first woman to head the creative management of the company. This change was shown to full effect in the first collection which the designer presented in Paris last September. To illustrate the feminine commitment Maria Grazia Chiuri took as her point of departure the uniform worn in fencing – which is virtually the same for both men and women – to express the duality between fragility and strength, head and heart in a kind of non-gender fashion which advocates equality of conditions. Following on from that, in the second part of the parade feminine style was more in evidence with flat shoes, full and transparent garments printed with powerful messages such as We Should All Be Feminists. This t-shirt has already stood out as one of the key garments of this Spring for its revolutionary character and for the fact that hundreds of women, including celebrities such as Rihanna or Natalie Portman, wore it in protests like the #Women's March in Washington. The revolution continues in Winter and Maria Grazia Chiuri's second collection, presented a few days ago in Paris, maintains the feminist line with garments and messages less evident at first sight but equally subversive. Key detail: the designer came out to greet the public with the famous white bandana, a symbol of the cause.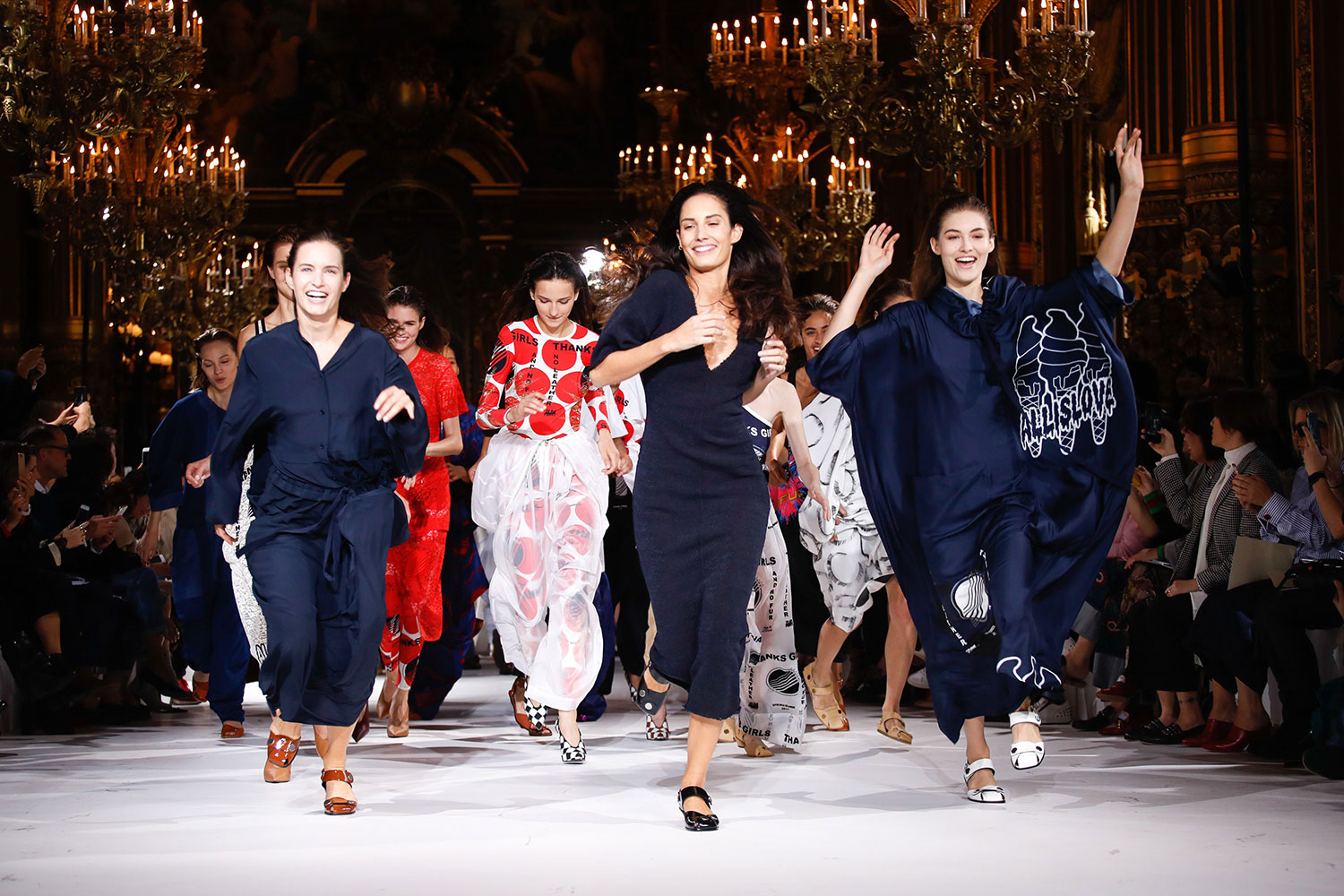 An energetic and positive step
The British designer, known for her ecological commitment (she advocates sustainable fabrics and does not use animal skins ) also takes advantage of the Paris parade to launch feminist demands without abandoning the environmental cause. Hence her Spring-Summer 2017 collection, presented in the Garnier Palace, displayed comfortable garments for today's woman combined with colourful prints and cotton t-shirts charged with messages in English such as "Thanks, Girls ", "Say No to Skins" or "Love" in very graphic and sporty prints. The most surprising thing about Stella McCartney's parade was the final dance, which became a viral phenomenon in the social networks. The models jumped up onto the famous carousel with a dance choreographed by the Spaniard Blanca Li which celebrated this girl power with a great deal of energy and high doses of optimism.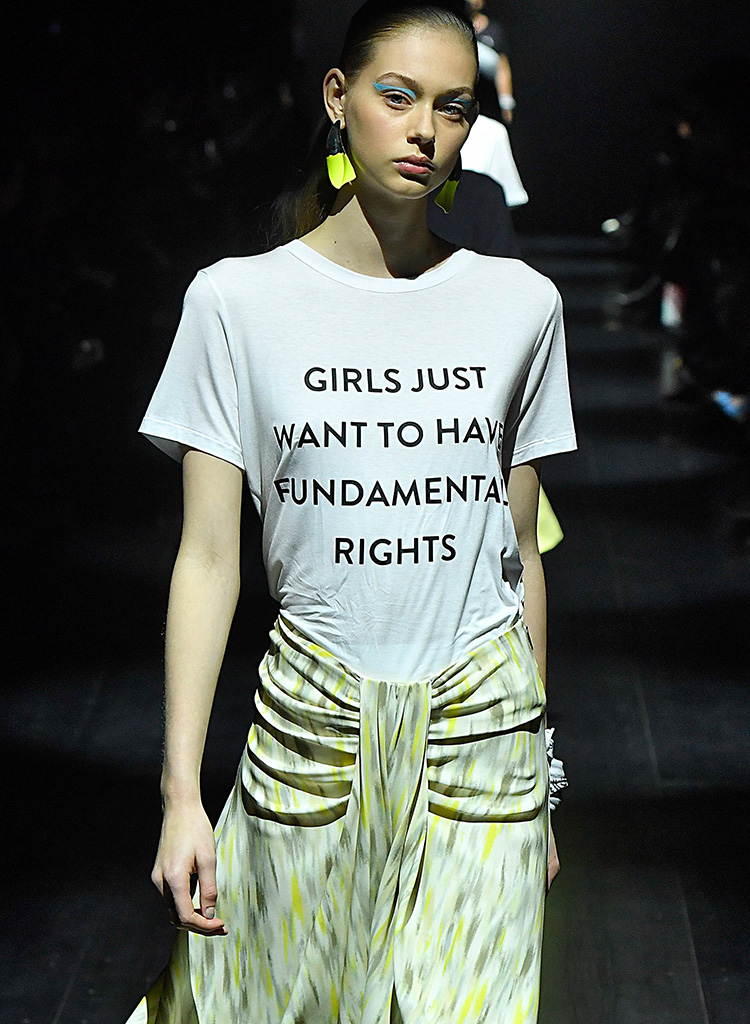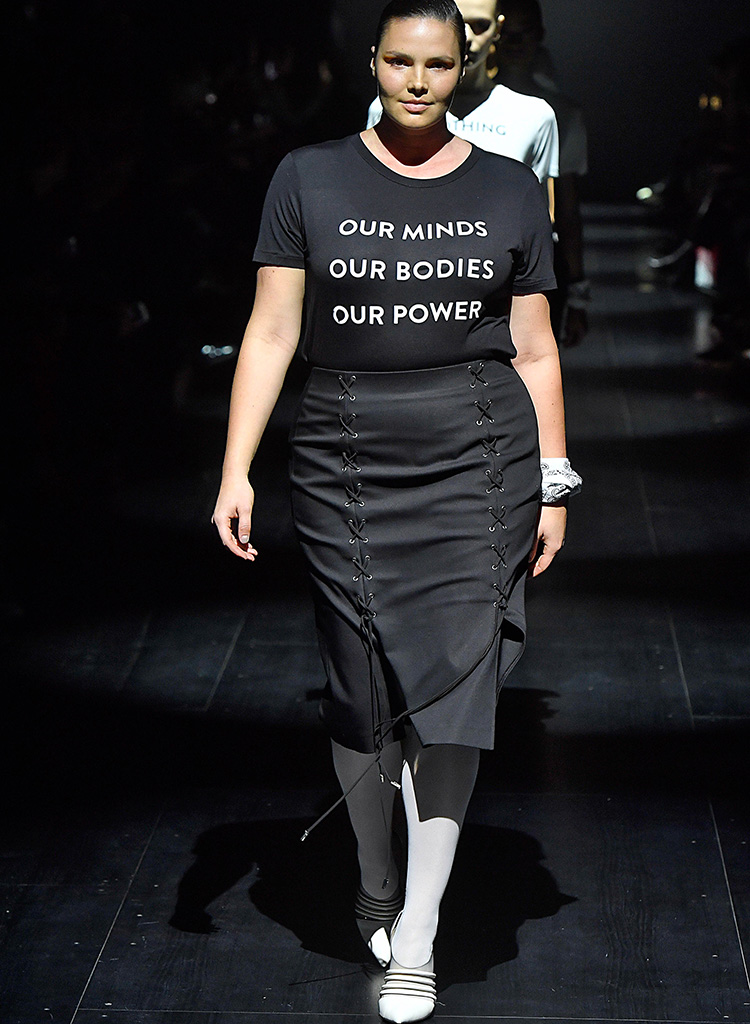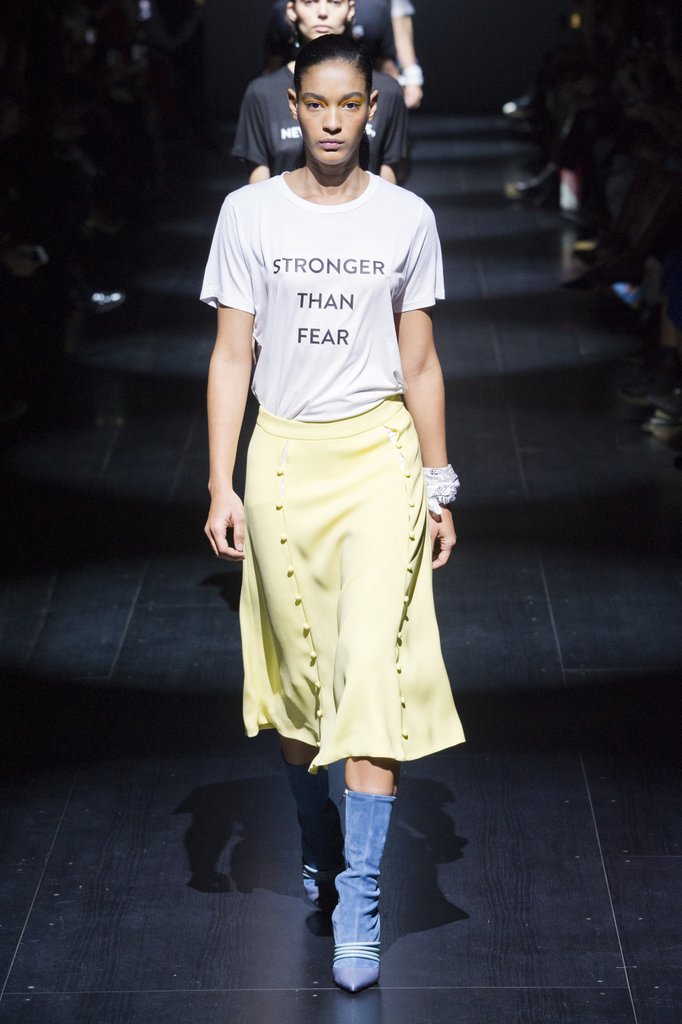 Prabal Gurung
The latest to revolutionise the cat-walk with a presentation which defends women and femininity without labels is the Nepalese designer Prabal Gurung. Apart from the fluid garments, comfortable designs and versatility of the silhouettes, which are conceived for all types of women, the designer also opted for models from all ethnic backgrounds and of all sizes in a fashion which makes no distinction of any type. The Autumn-Winter collection 2017 / 2018 presented in January in New York ended with a women's march in support of equal rights and against the controversial speeches of Donald Trump. Hence models like Bella Hadid exhibited on t-shirts powerful slogans of the Seventies such as The Future is female, Our minds/ our bodies/ our power, I have a dream, to the song "Imagine" by John Lennon. For all those present it provided an emotional end in a new demonstration of strength and of the key feminist demands.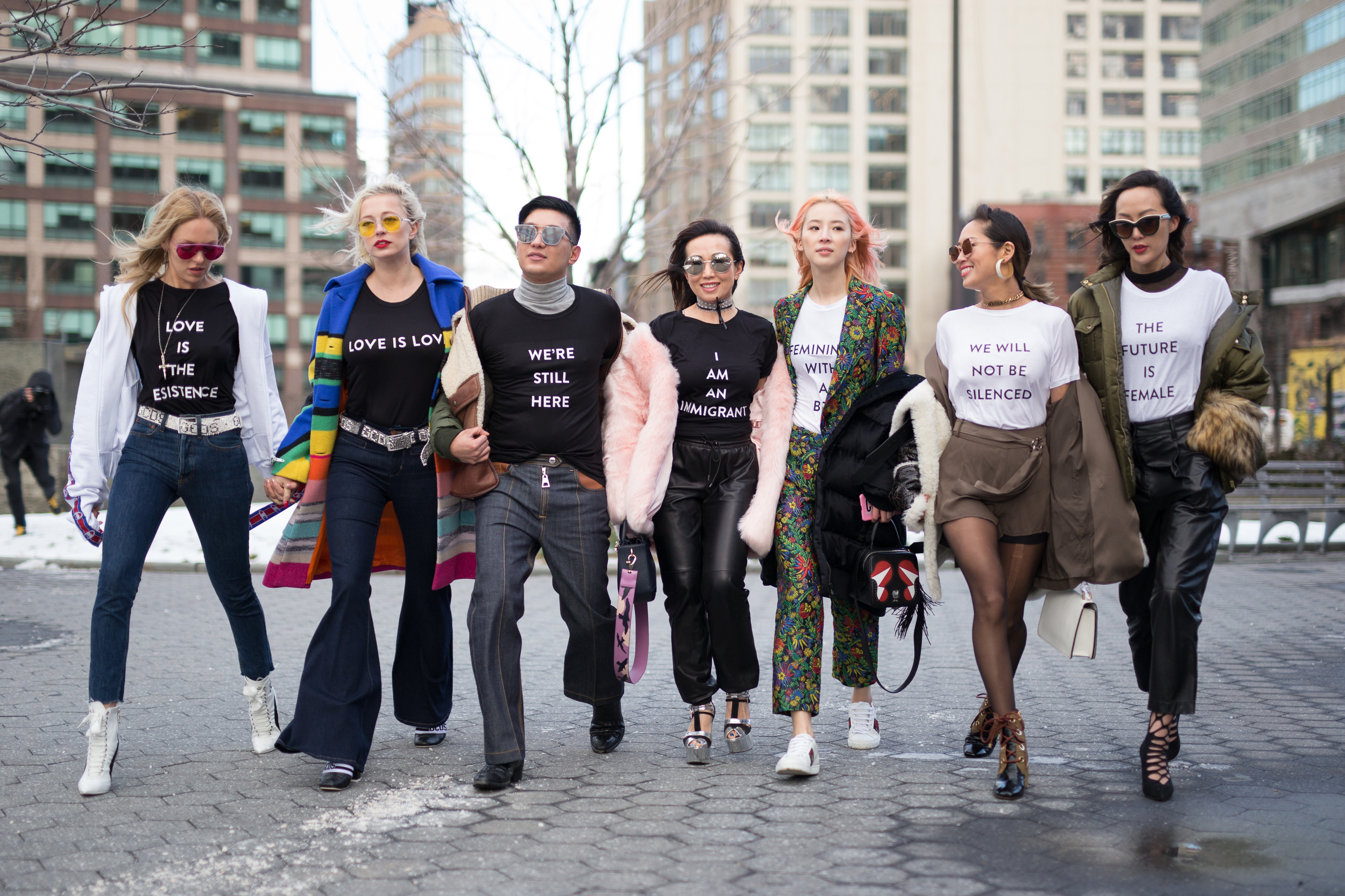 Sorry, this entry is only available in Español.
We say goodbye to the Winter season with a trend which links into Spring: geometric prints
Prints with a zig-zag, stripes, polka dots of all sizes, graphic blocks, two-colour mosaics, checks, squares…prints which create suggestive optical effects are on the way back, bringing a Sixties twist to the silhouettes of the new collections. In the main these are being presented in black and white, although there is also room for vibrant colours like blue, orange, green or red. Below we analyse three of the most popular graphic motifs of this Spring.
1. Stripes

Stripes are becoming Spring's star print, ranging from fine to broad and in a multitude of colours mixed on one and the same garment. From the sober looks of suits with diplomatic stripes to the more summery outfits with multi-coloured prints.
2. Polka Dots

Polka dots are moving away from folk-lore inspirations and are acquiring a more artistic tone, yet without abandoning the aura of retro. Predominant here are black, white and red circles of totally arbitrary size. They range from the traditional look by Dolce & Gabbana through to the contemporary re-visiting offered by Céline. There are interpretations to suit all tastes.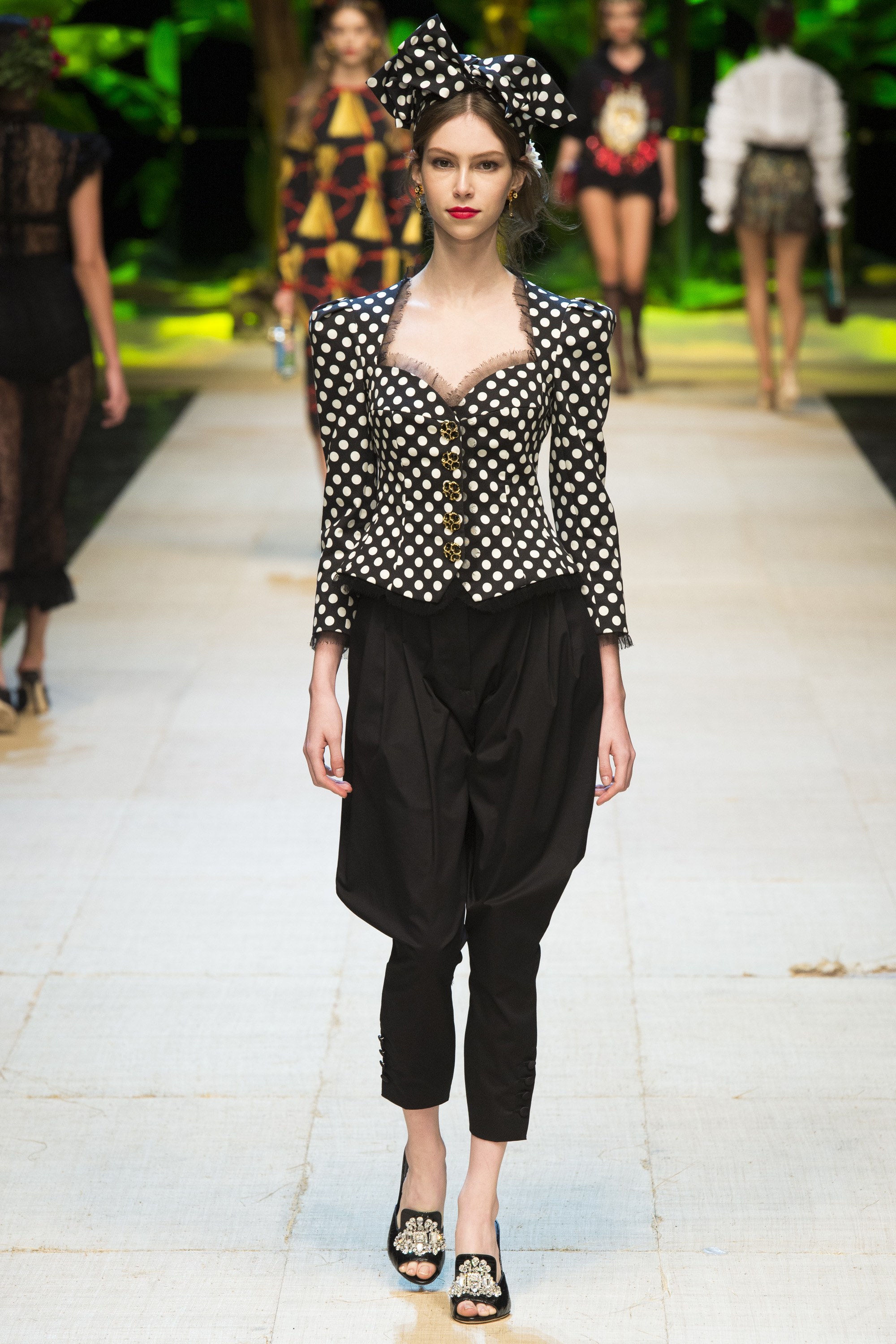 3. Checked

Back to the fray comes tartan with an emphasis on red and the coquettish print Vicky in classical black and white. Apart from the checker-board classics one innovation is the wearing of rectangular prints with a blurred effect such as those seen on the cat-walks of Louis Vuitton or Alexander McQueen.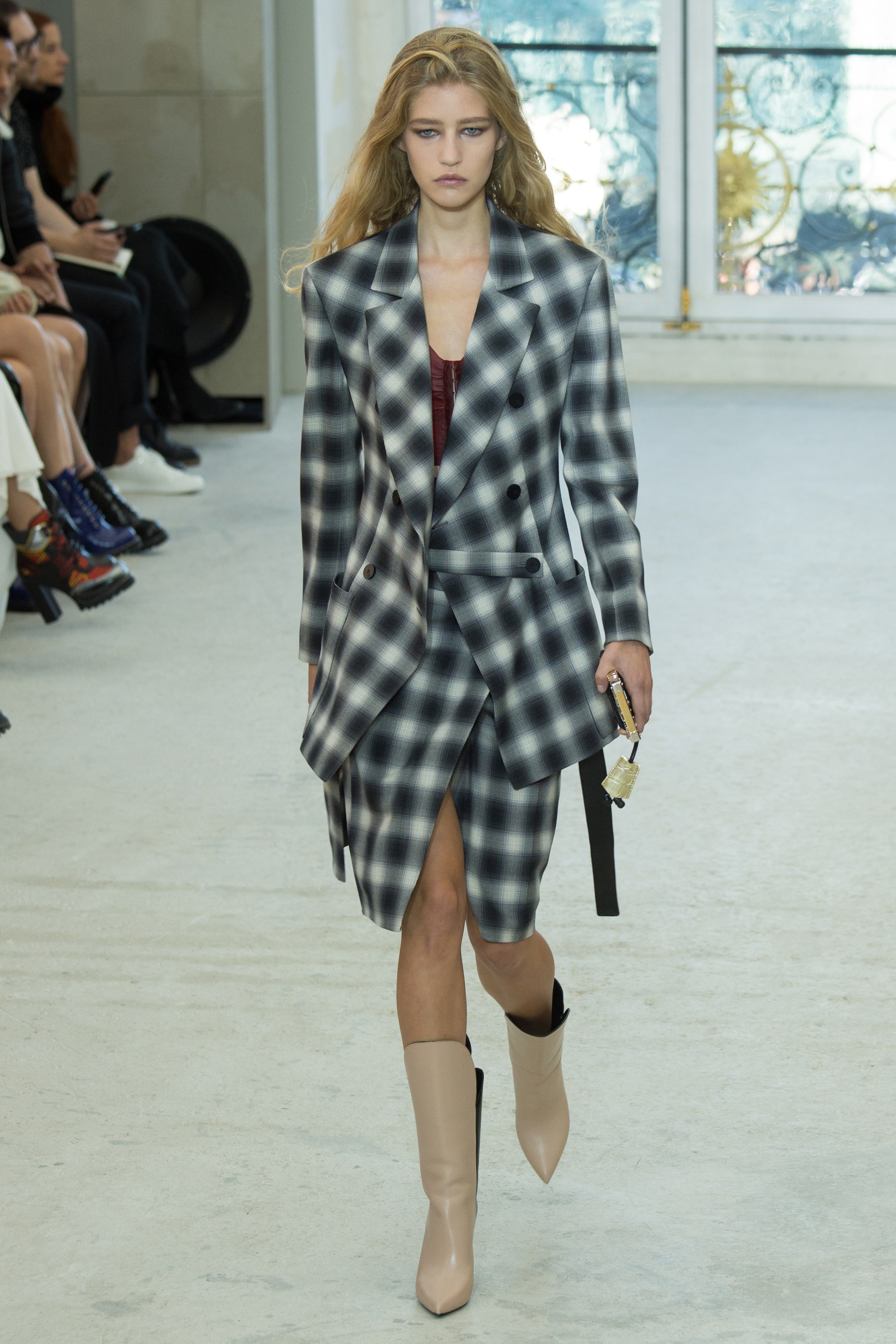 In Gratacós too you will find graphic inspiration in the fabrics which we offer. You can see them here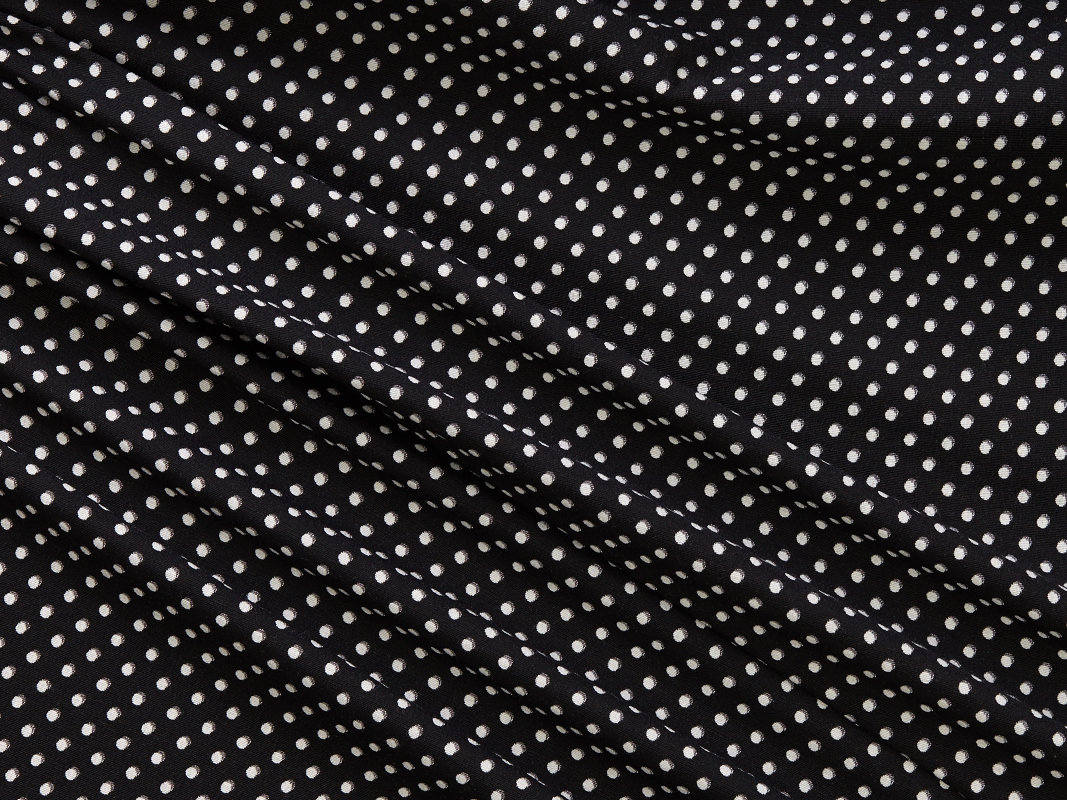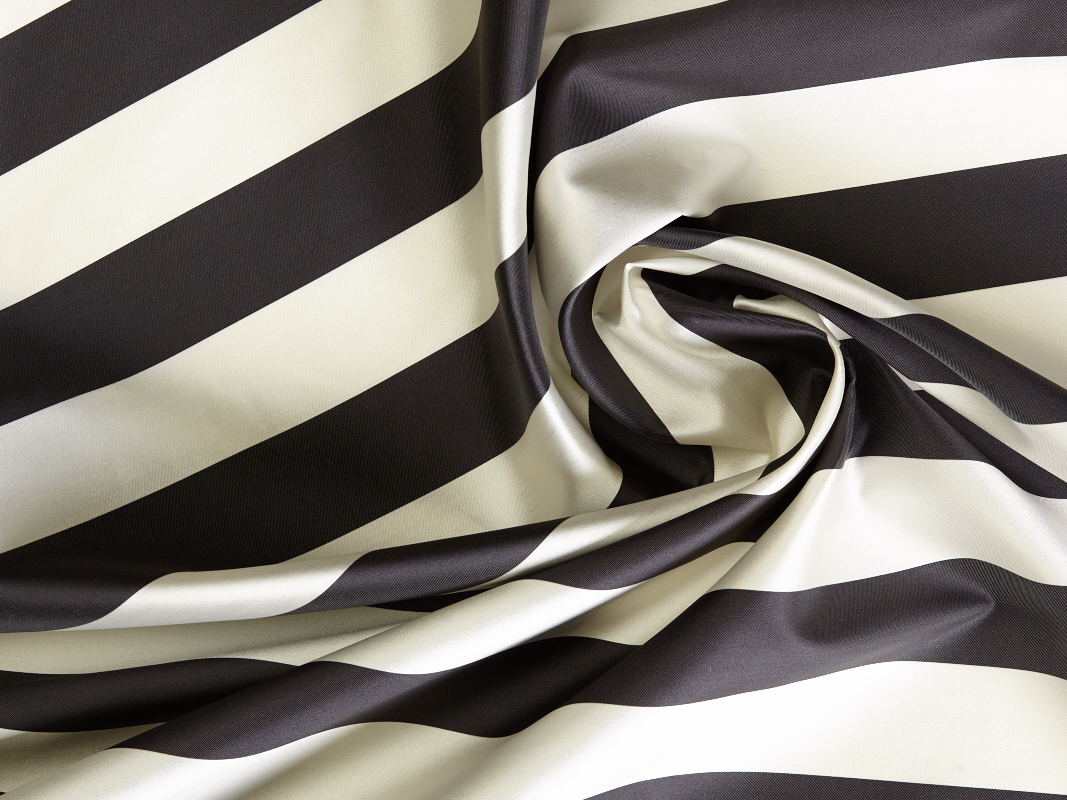 Thursday 23 February 2017
Staying in a hostel is not always synonymous with bunk-beds, shared toilets, food which leaves something to be desired and in general little space for intimacy. In Barcelona you can stay in luxury at competitive prices in places which right down to the last detail spoil those travellers who prefer this type of accommodation yet without sacrificing a smidgeon of comfort. What's more, if they are aficionados of local customs and cuisine, then what more can they ask for?
One iconic place in the city- situated very close to our workshop – is Casa Gracia, which is considered the first luxury hostel for what it offers in terms of comfort, design, culture and food. It is a place which is integrated into the picturesque district of Gràcia and which stakes a claim for local district tourism as the best way of getting to know the essence of a city.
Casa Gracia has 145 different rooms available, from the most basic to the suites with balconies and patios which look out over the celebrated street Paseo de Gracia. The intention is to be able to welcome all manner of guests, from different countries of origin and with differing purchasing power, people who share the desire to mix with other travellers and to discover local life, far distant from the crowded areas and "beach flip-flops" tourism.
As we mentioned at the beginning, the most interesting facet of this tastefully decorated establishment is its gastro-cultural side, grouping together both tourists who are passing through and residents of Barcelona. It is a meeting- point for establishing conversations, sampling local-produce dishes, setting up informal meetings or simply sipping a large cup of coffee on one of the long sofas. Among the attractions available mention should be made of the bistro La Paisana, the cocktail-bar BIS, the private lounge for dinners Petit Bis or the multi-functional area De Tranquis. What's more, this area also is a venue for book presentations, exhibitions and conferences open to the public ; recently the fashion dialogues Designer Fashion Experiences, in which we, as patrons, were participants, took place here.
If you are looking for a moment of relaxation, in the basement there is a small spa available to guests, whilst the lounge No Mas Té is an area given over to cultural events and yoga classes.
Just like home, or even better…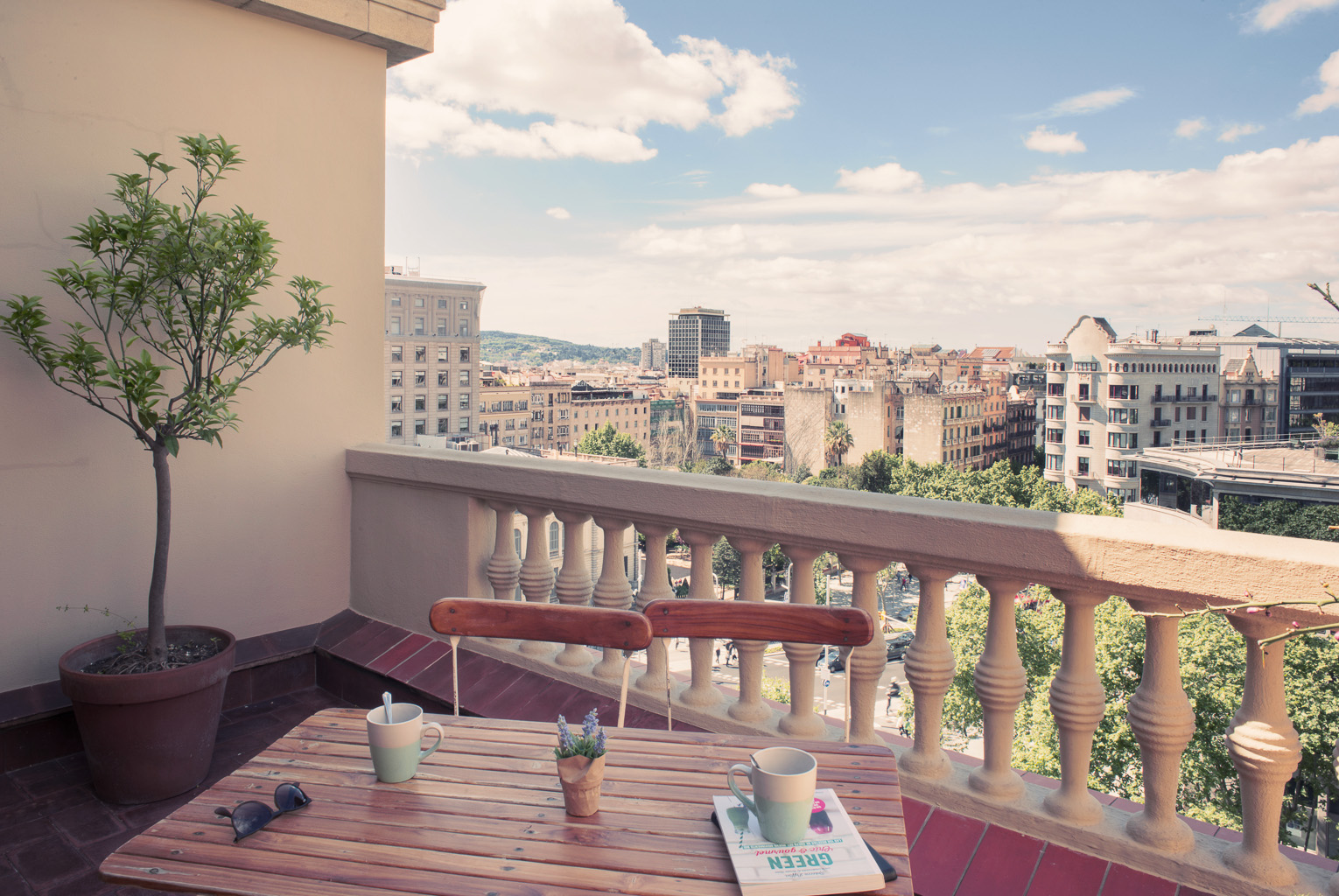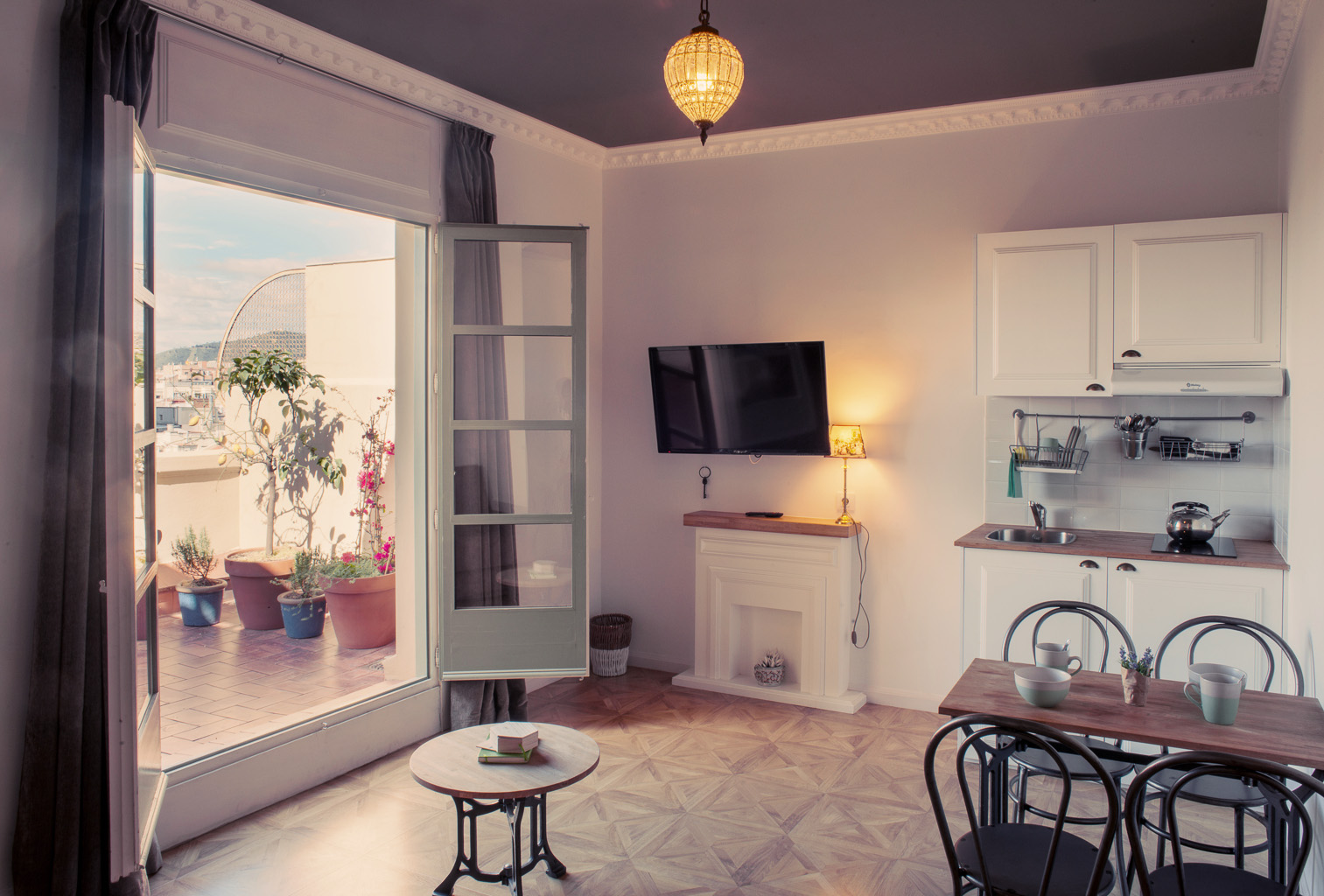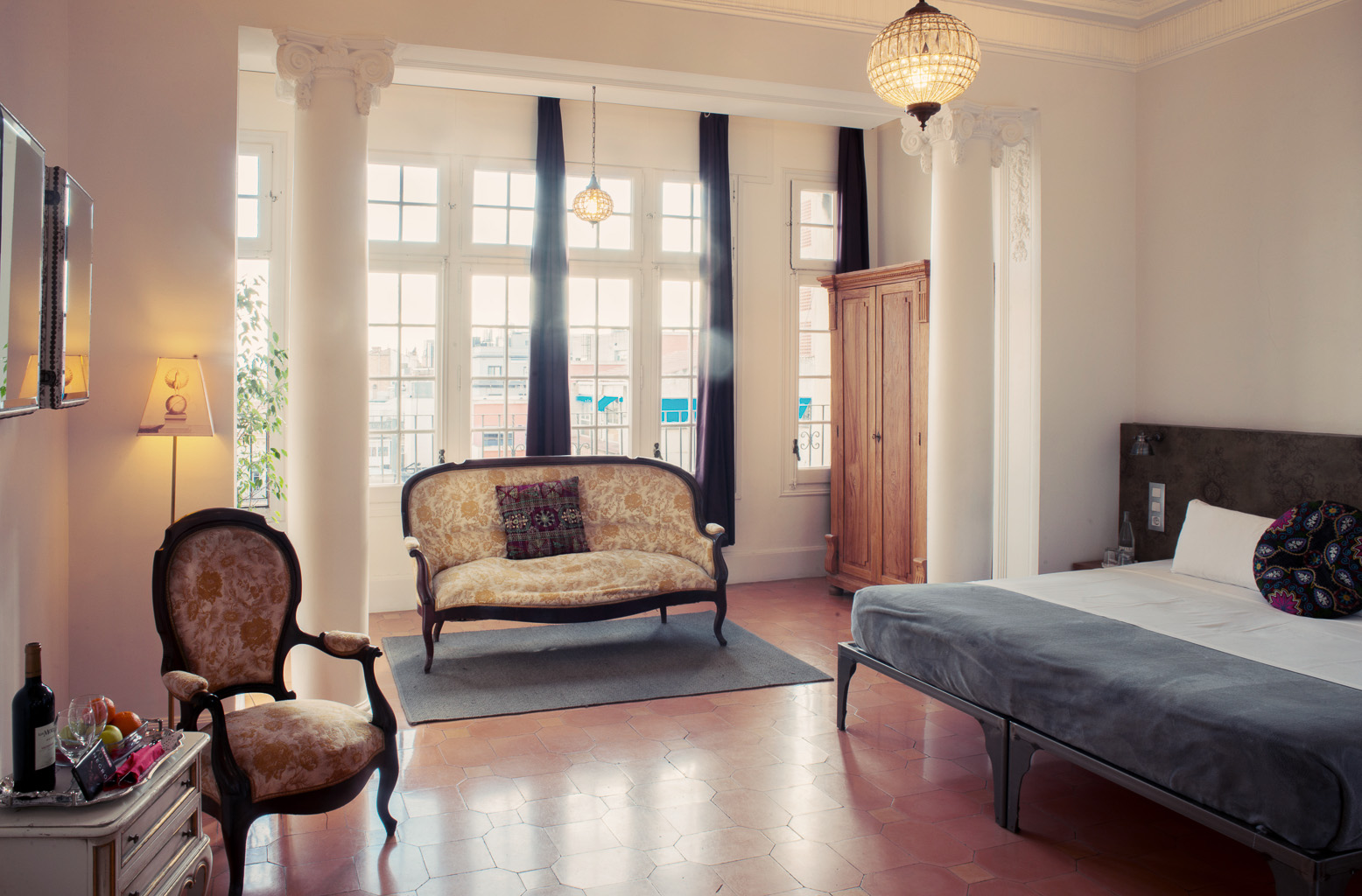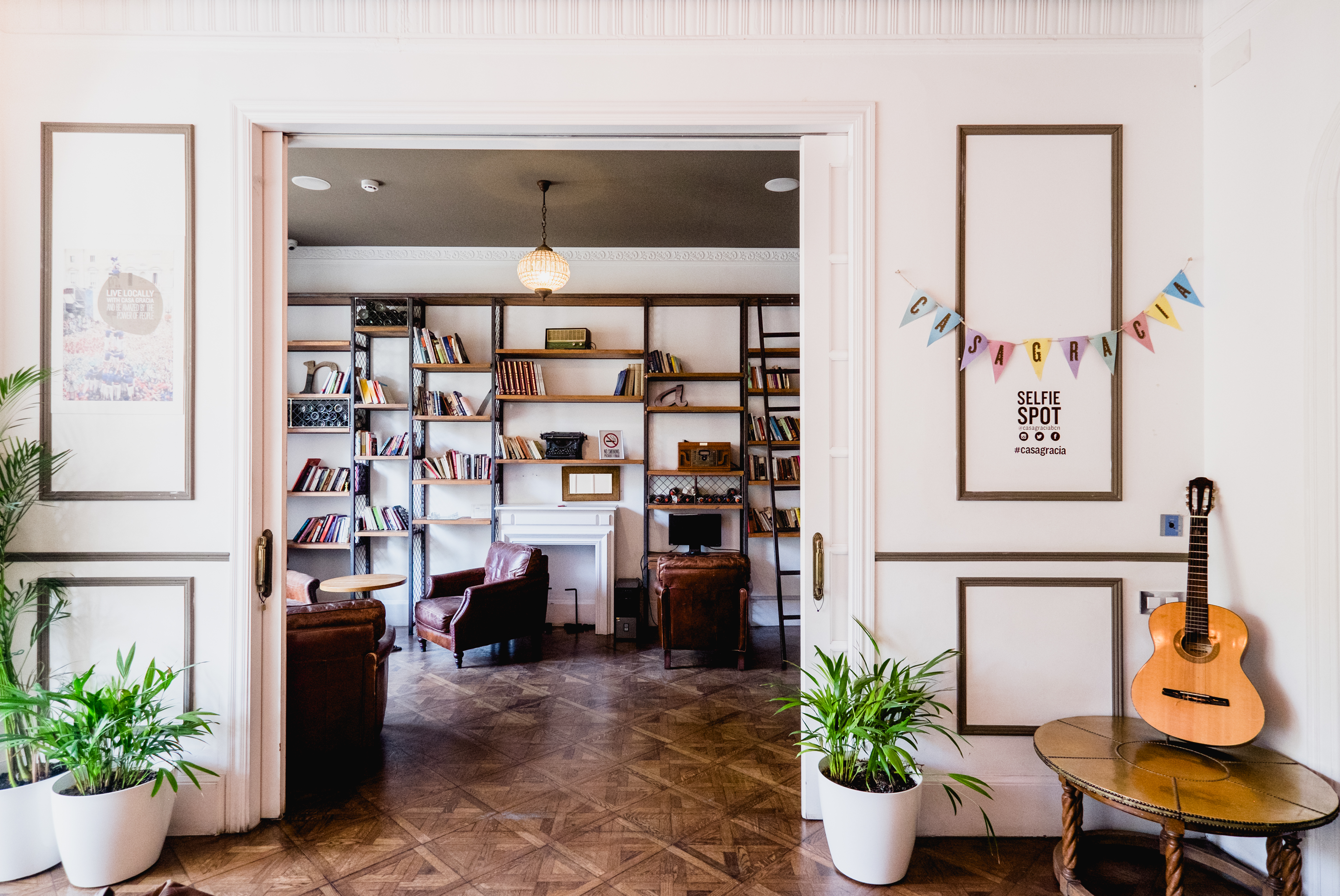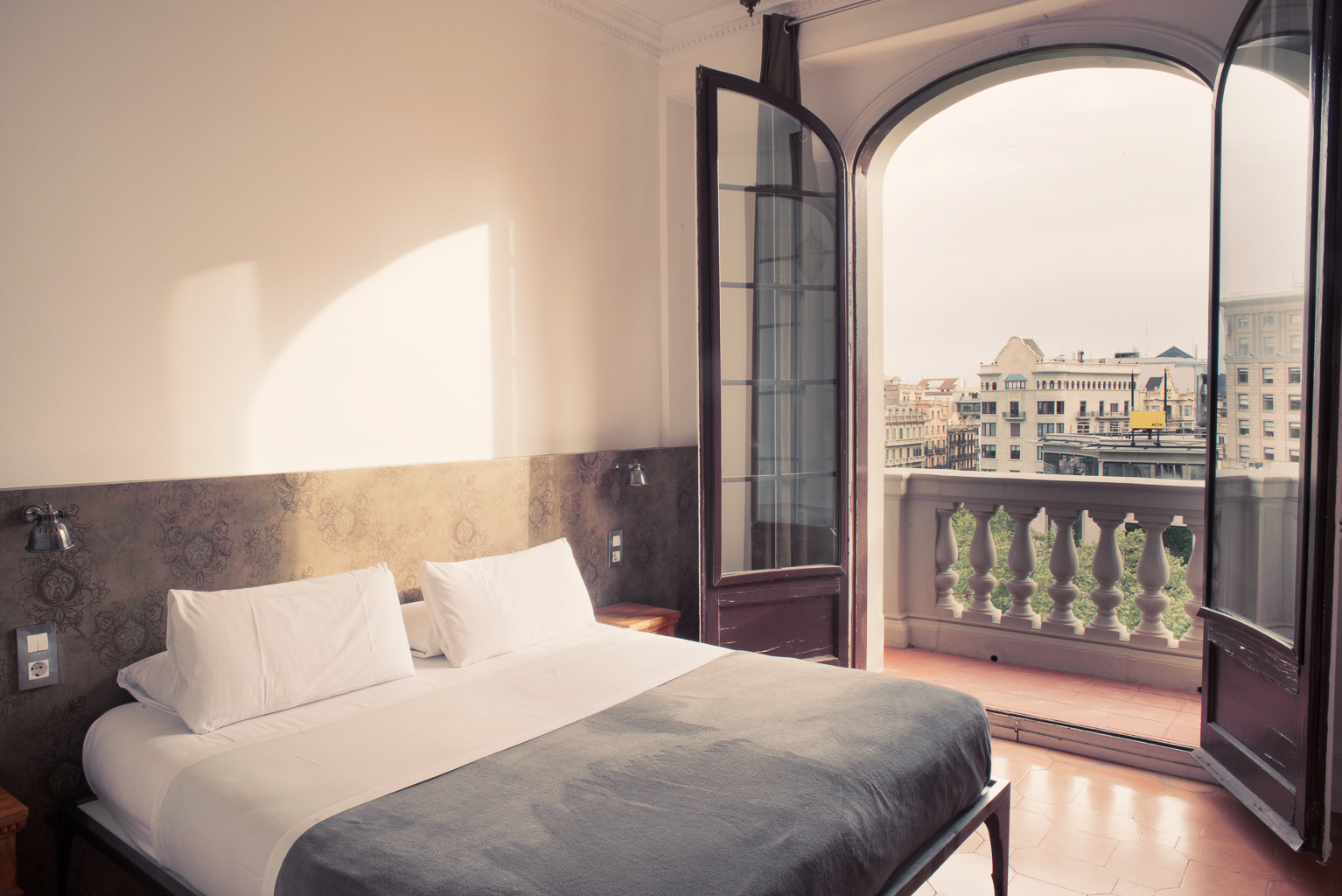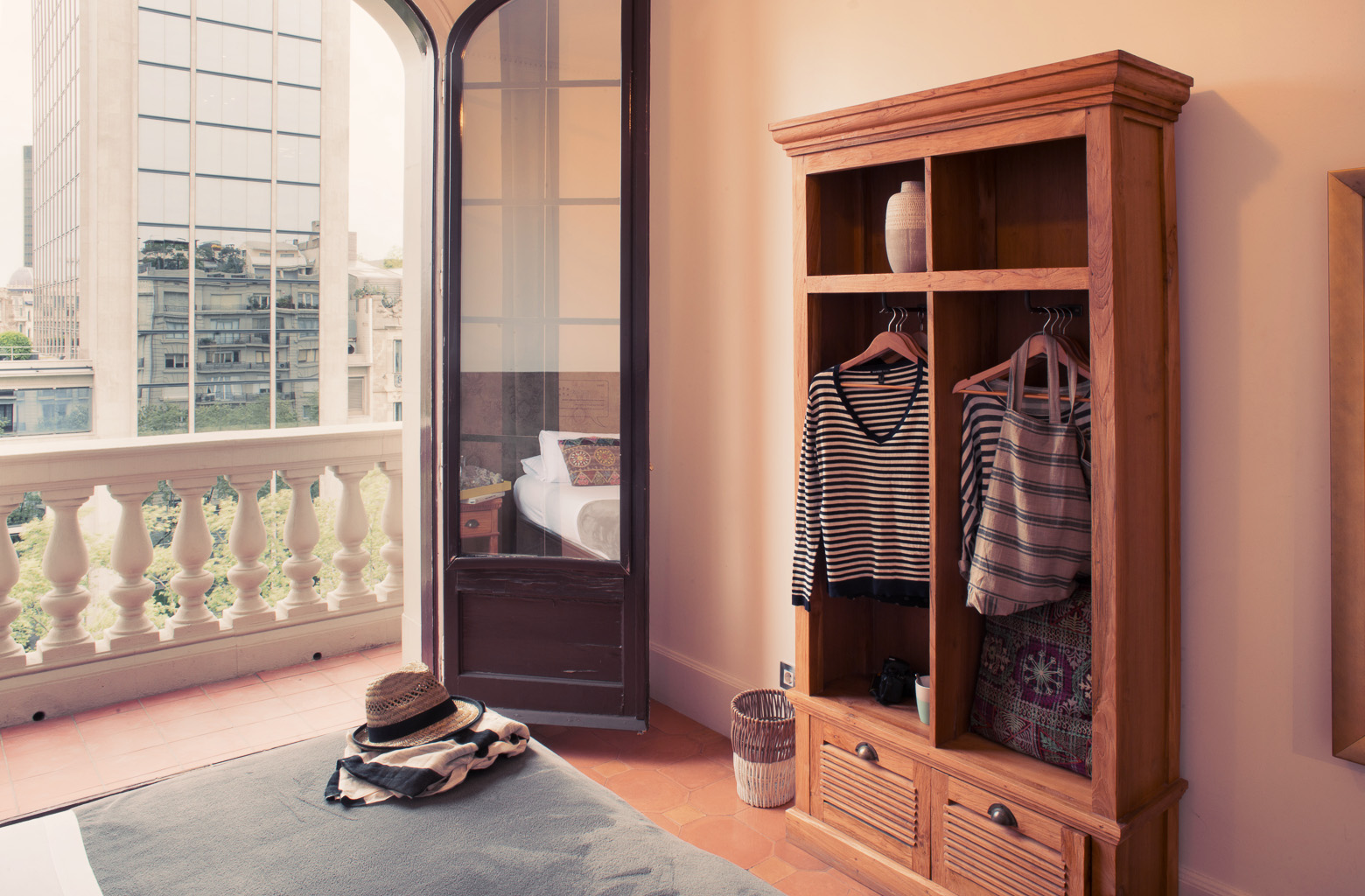 Casa Gracia, Designers Fashion Experiences, gratacos, Lifestyle Barcelona
We like initiatives which take into account all agencies within the sector and which provide a platform for the smallest companies, stick up for local industry and back those who need a push to reactivate a business which had been affected by the economic crisis. In this respect 080 Barcelona Fashion, via various public institutions in Catalonia and textile organisations, has provided the impulse for a new event for the promotion of textile and design in the l'Anoia region.
The initiative is called 08700- Nits de Pell i Punt ( Nights of Fur and Knitwear ) and next Thursday 23rd February in Igualada it will reunite a sample of designers and professionals within the sector in a single day-session where emerging designers and Catalan companies linked to leather-ware will participate in a fashion-parade. Below we give you more details about each of the participants:
1. Zer
The company set-up by the debutants Núria Costa and Anne Costo conceives of fashion as being each person's demand for individuality. These two designers create knitted garments enhanced by the latest technological innovations.
2. Alicia González
This young designer has worked in the design department of companies such as Josep Font, Lydia Delgado, Guillermina Baeza and Mango. In Mango she discovered her passion for knitwear. In her company ODD ONE OUT Alicia González goes for an "urban luxury" style with knitted garments created with superior fibres and hand-crafted techniques. She offers quality, exclusivity and atemporality in clothes where the very last detail spoils the wearer.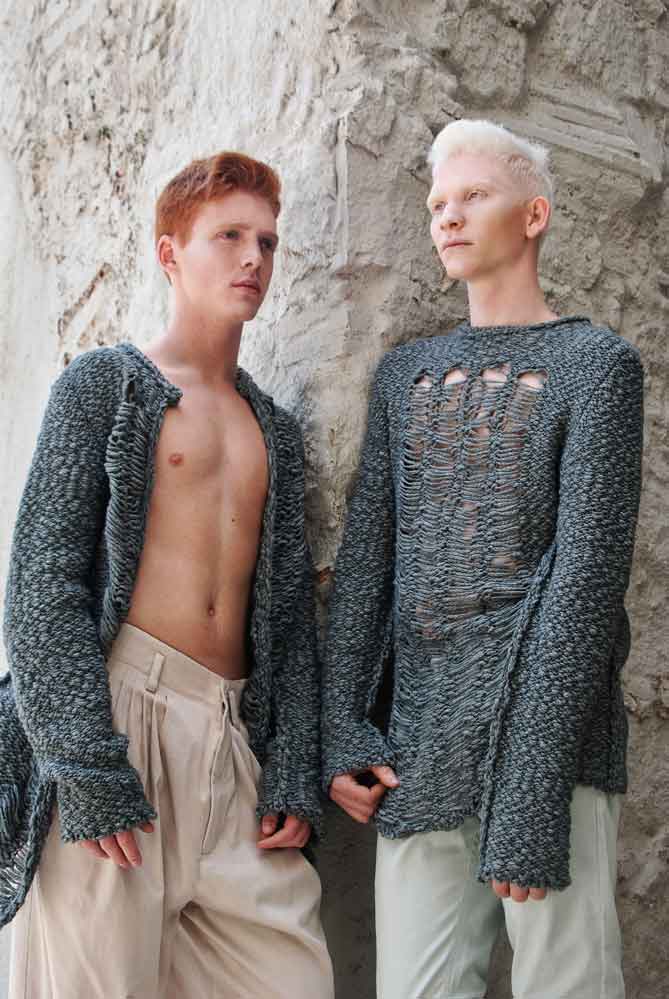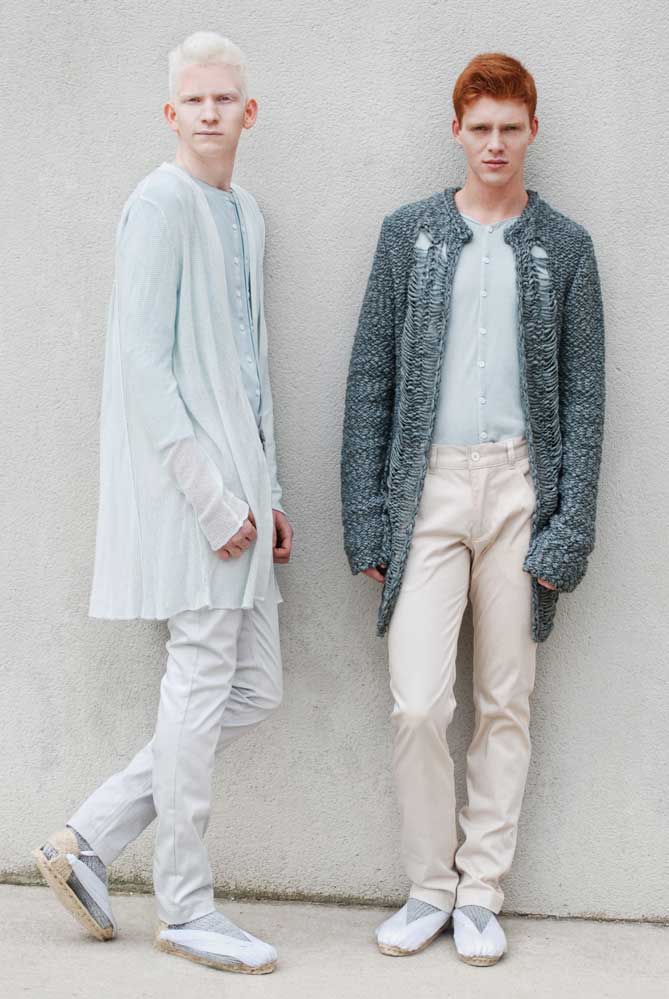 3. Xavi Grados
After his appearance at 080 Barcelona Fashion the designer from Igualada combines his work in his own company with that he carried out in the design department of Punto Blanco. Xavi Grados carries the banner for his town with the knitwear and leather-work in each and every one of his garments placing emphasis on the raw materials.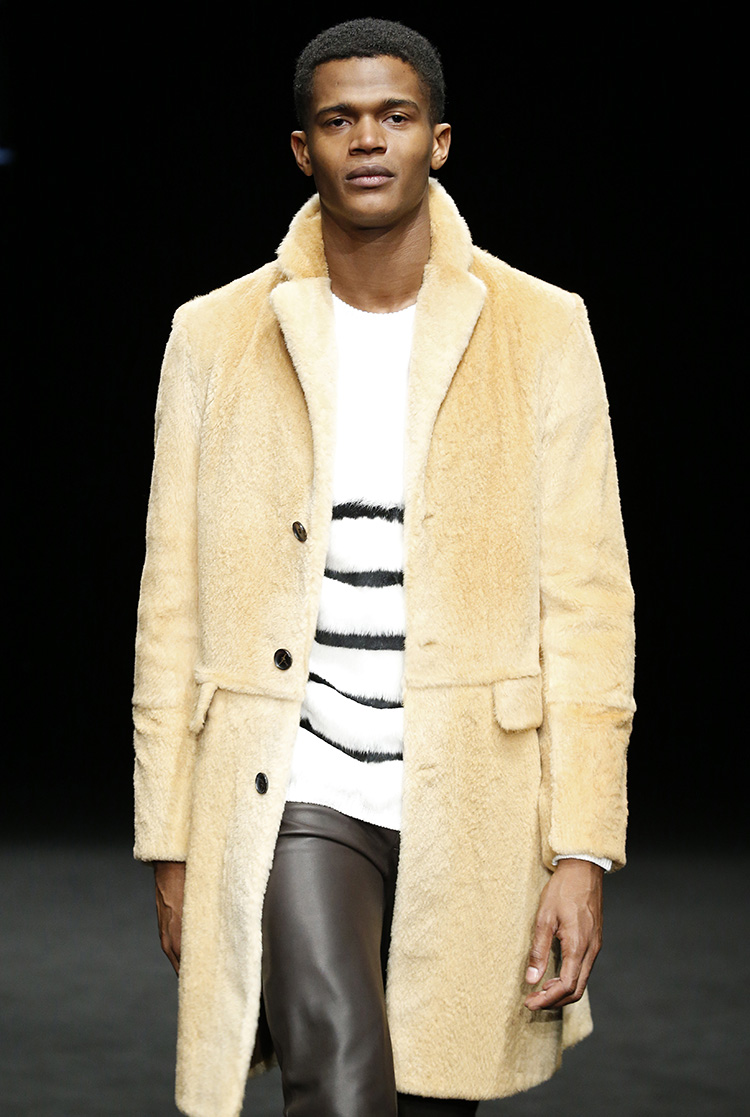 4. Peletería VM La Sibèria
This celebrated Barcelona furrier, founded in 1891, continues tradition thanks to the passion for the job which each generation of the same family has inherited. Peletería VM La Sibèria are experts in producing the furs in locally-based work-shops where all attention is given to innovation and design.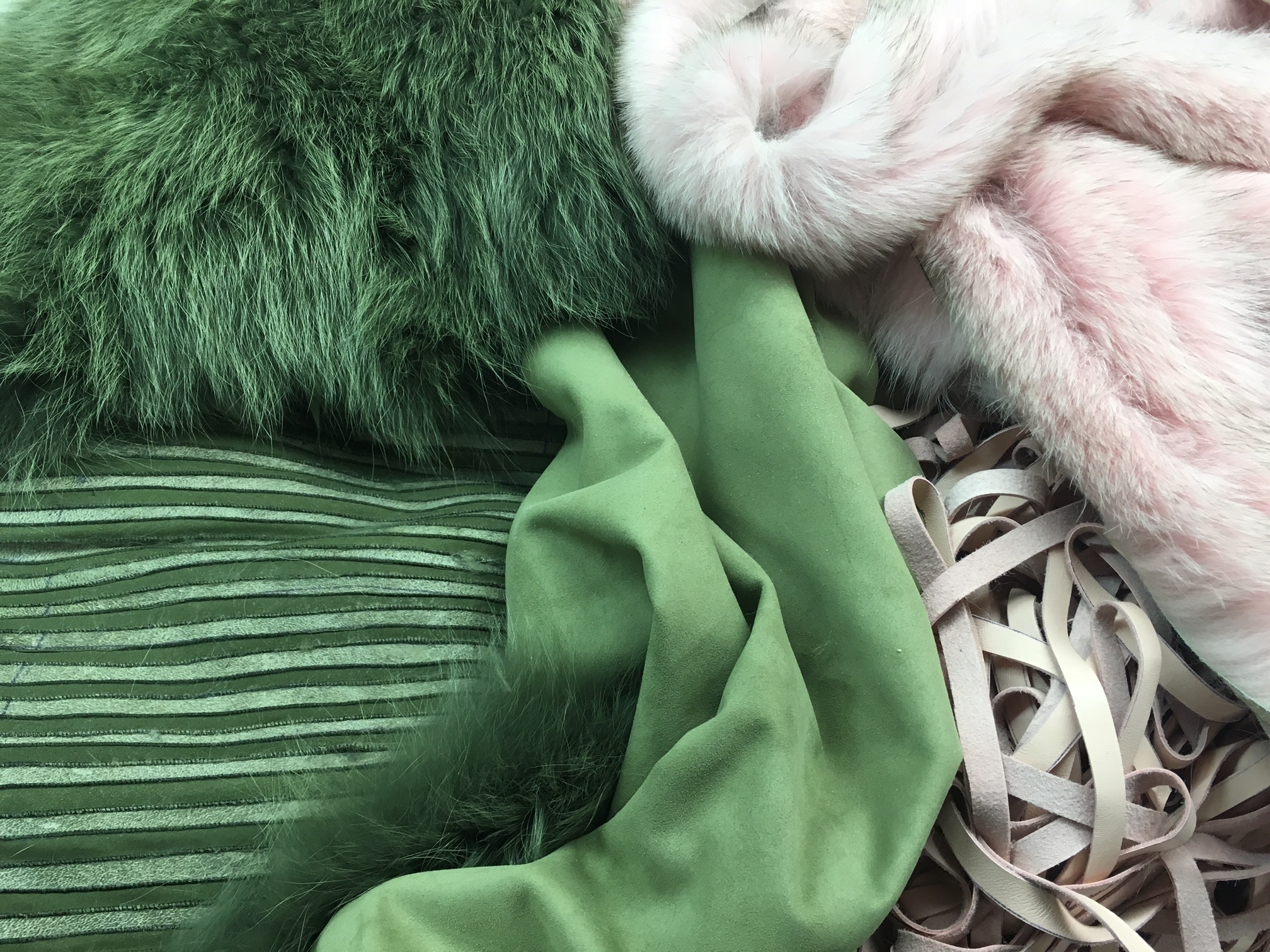 In this economic and cultural encounter, which will take place in La Sala, in the Cercle Mercantil there will also be an exhibition of products designed by entrepreneurs and local brands produced in the region.
It offers a date with local industry at the end of a week full of activities linked to the fashion industry. Everything suggests that, in addition to the biennial fashion-parades, 080 Barcelona Fashion will continue its commitment to backing promotional initiatives in fashion which are springing up in various parts of Catalonia.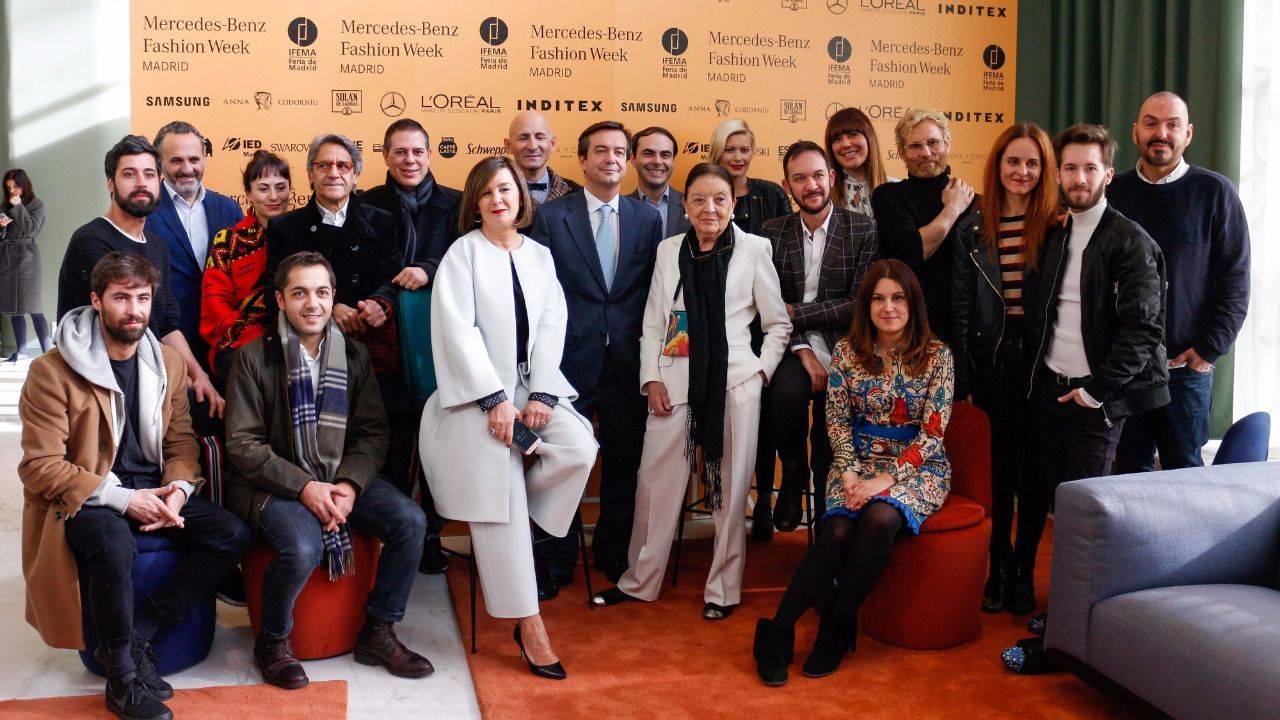 February is the month for fashion weeks. Barcelona, New York, London, now Madrid and to finish off Milan. Concentrating on the Spanish capital, in this edition a total of 42 Spanish companies will parade on the cat-walk Mercedes/Benz Fashion Week Madrid (MBFWM), which is presenting an agenda full of organisational innovations. One of these is the incorporation of Charo Izquierdo as director, who takes over from Leonor Pérez-Pita. Another is in the participating creative designers, with new names to swell their list. As usual the main event in Spanish fashion will take place from 16th until 21st February in pavilion number 14.1 of Ifema.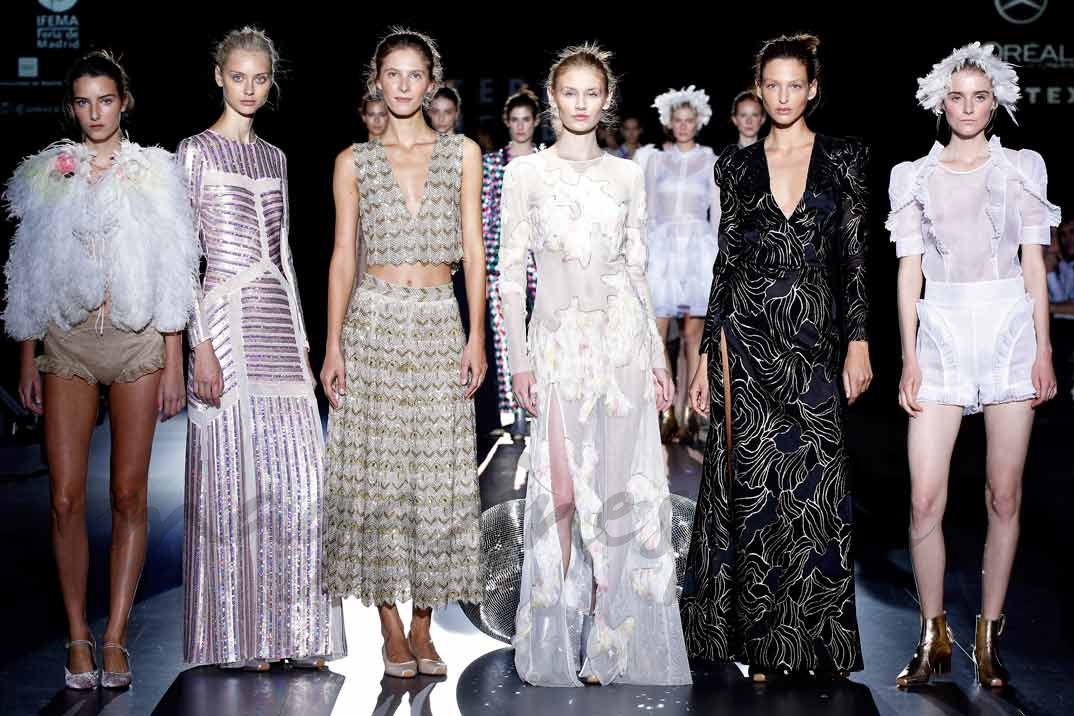 Teresa Helbig
With regard to the designers, this year sees the addition of important names in fashion such as Custo Barcelona, Menchén Tomàs and Marcos Luengo. The first two are regulars of the Catalan fashion-parades. These individual-based companies are in addition to the list of designers who participate every year in the MBFWM, such as Roberto Verino, Angel Schlesser, Moisés Nieto, Miguel Marinero, Teresa Helbig, The 2nd Skin Co or Maine, amongst other well-known names.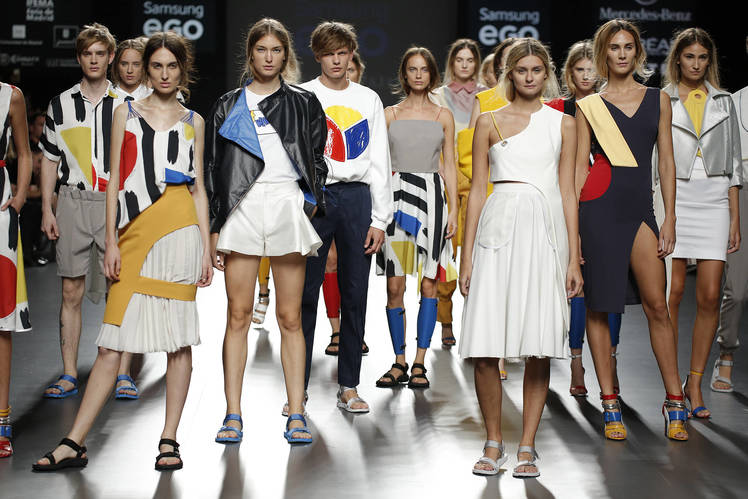 Juan Carlos Pajares
In the category of young fashion talents, SAMSUNG EGO also mentions the designer Juan Carlos Pajares, whose path we have been following since his debut last year. He is a fashion entrepreneur from Guadalajara with a style that has proved seductive for many Spanish celebrities. The Samsung Ego Showroom will take place in El Cibelespacio and will feature the participation of fifteen young designers.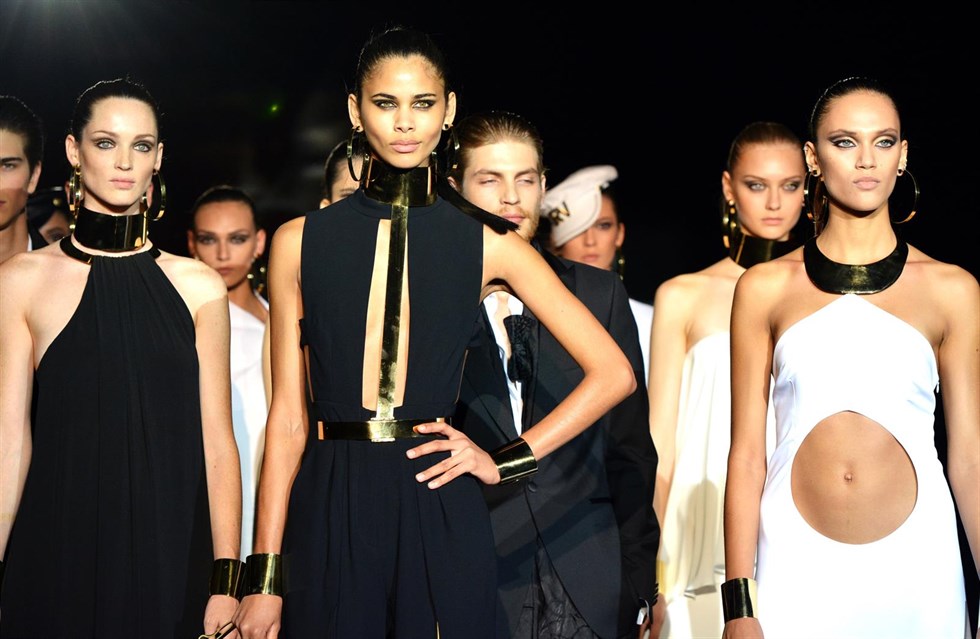 Roberto Verino
The trend "I see it and I want it" is becoming established in Spain.

Without doubt the trend revelation of the year is the so-called "See now, Buy Now" boasted by international fashion-houses such as Tom Ford, Burberry or Tommy Hilfiger. After its success in080Barcelona Fashion this novel business concept of presenting the collections which consumers will then buy on-the-spot is arriving in Madrid courtesy of Roberto Verino. This new formula consists in creating collections which customers can see and buy on-the-spot, encouraging a consumption which is sustainable and responsible.
At Gratacós we will be keeping a close watch on the fashion-parades so as to not lose sight of any of our fabrics. We will keep you informed…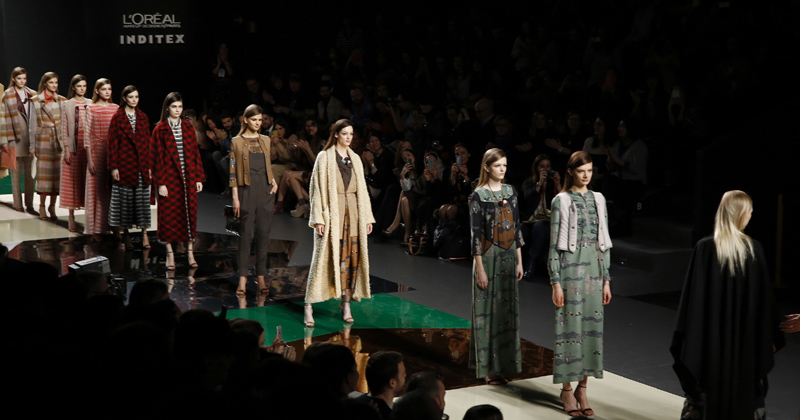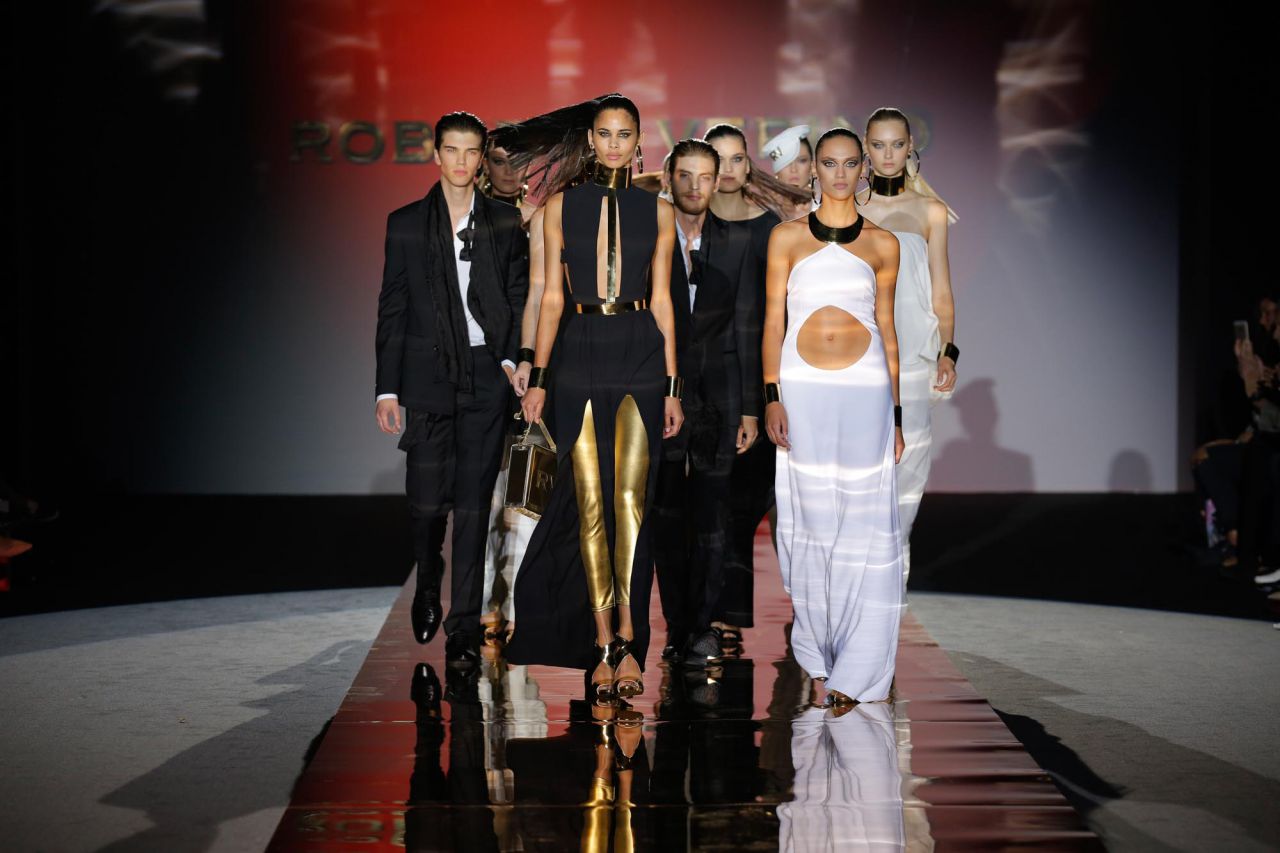 Thursday 09 February 2017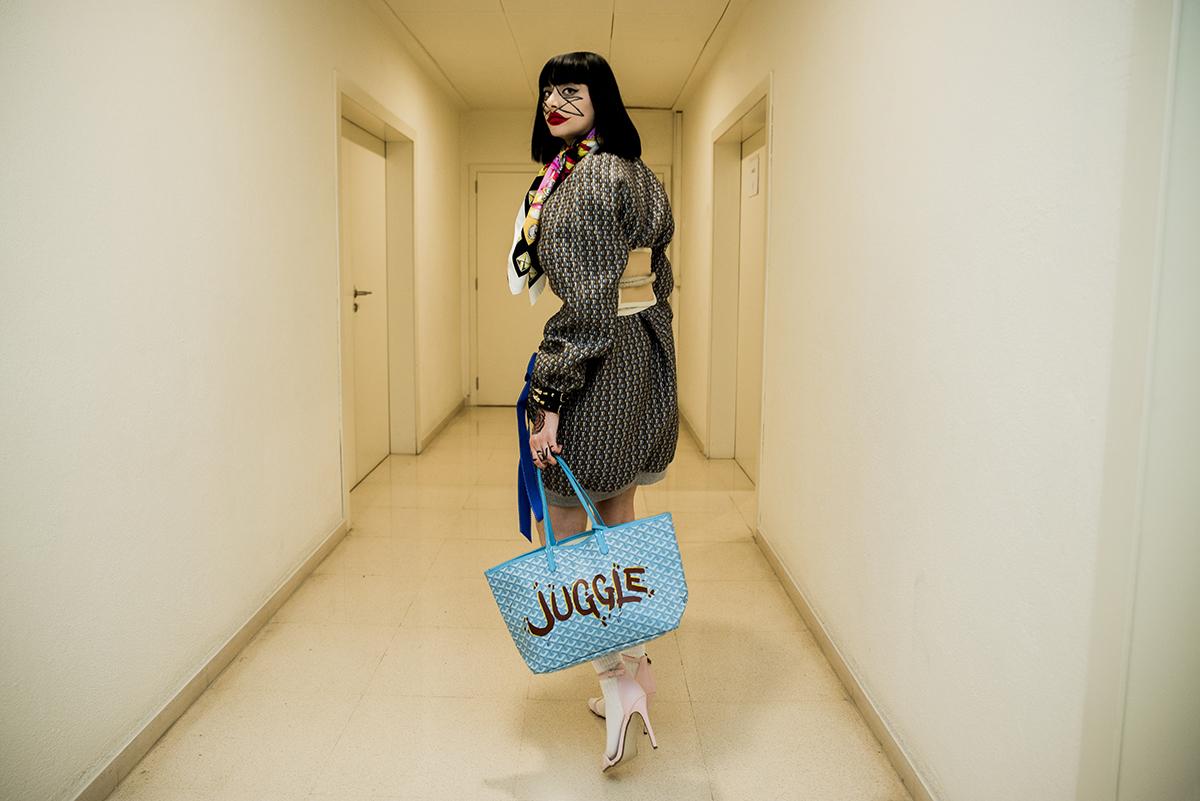 Following an intensive week of fashion shows where the creativity of the Catalan fashion industry has been evident, from Gratacós we would like to make special mention to those Autumn-Winter 2017/2018 collections that we liked most for one reason or another. Before analyzing the most interesting proposals we want to congratulate those given awards in the last edition of 080 Barcelona Fashion: the young talent Daniel Rosa, the designer Oscarleon, Antonio Miro and the textile firm Escorpion whose proposal was designed by Juanma Granero.
As in every edition, we like seeing that our fabrics are part of the garments, to taste and enjoy by their creators, and that these capture all the flashes on the catwalk.
1. The reflections of Pilar del Campo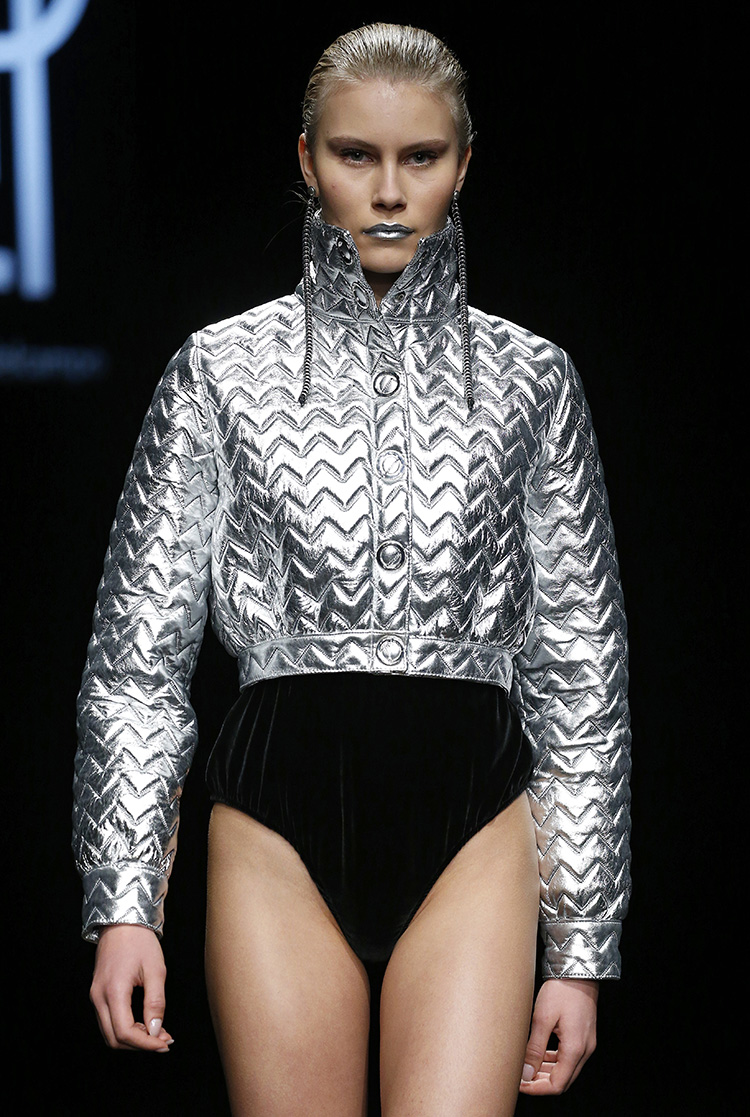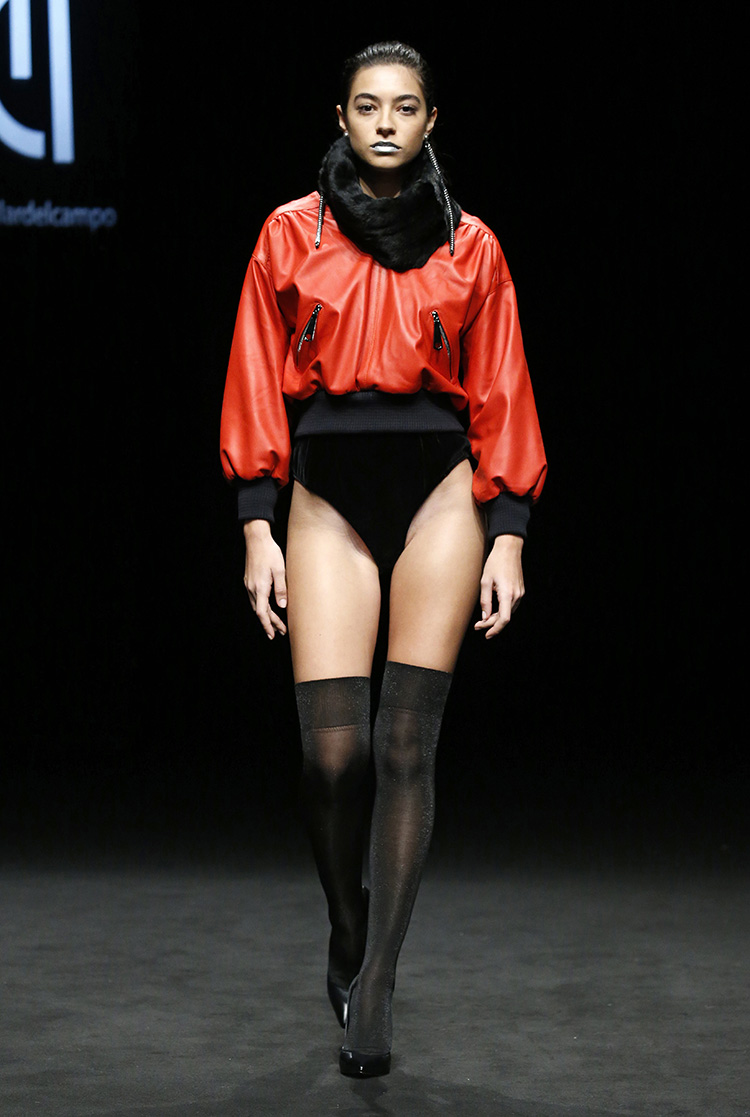 Pilar del Campo started out on the Catalan catwalk with a reflective proposal that portrayed fashion as a mirror of society. Those things that give ourselves away and make us transparent and unconsciously show who we are and where we are at every moment. So, the proposal "Reflections" mixes garments with a large volume of futuristic glows on the shoulders and sleeves with shiny and metallic fabrics, mixed together with others with a more classic drapery aspect using materials such as lace or velvet. The latter tight on the body. A personal interpretation of current fashion where the contemporary co-exists with the traditional in equal proportions.
2. Justicia Ruano, hedonistic fashion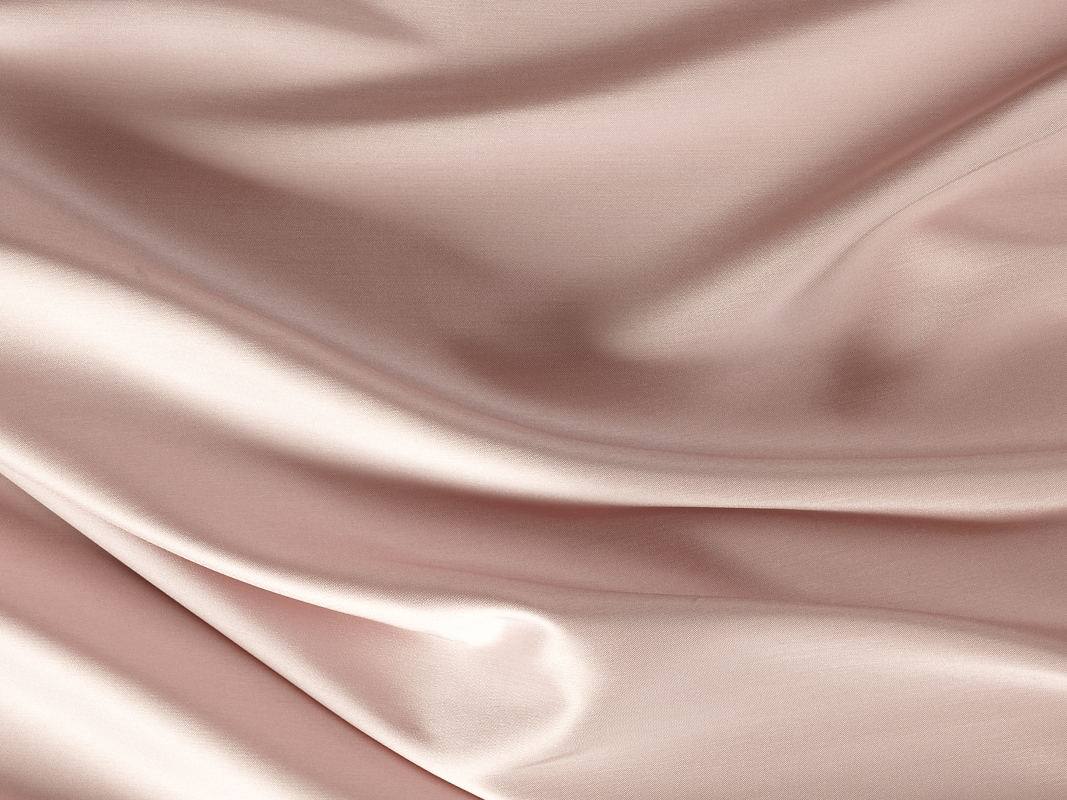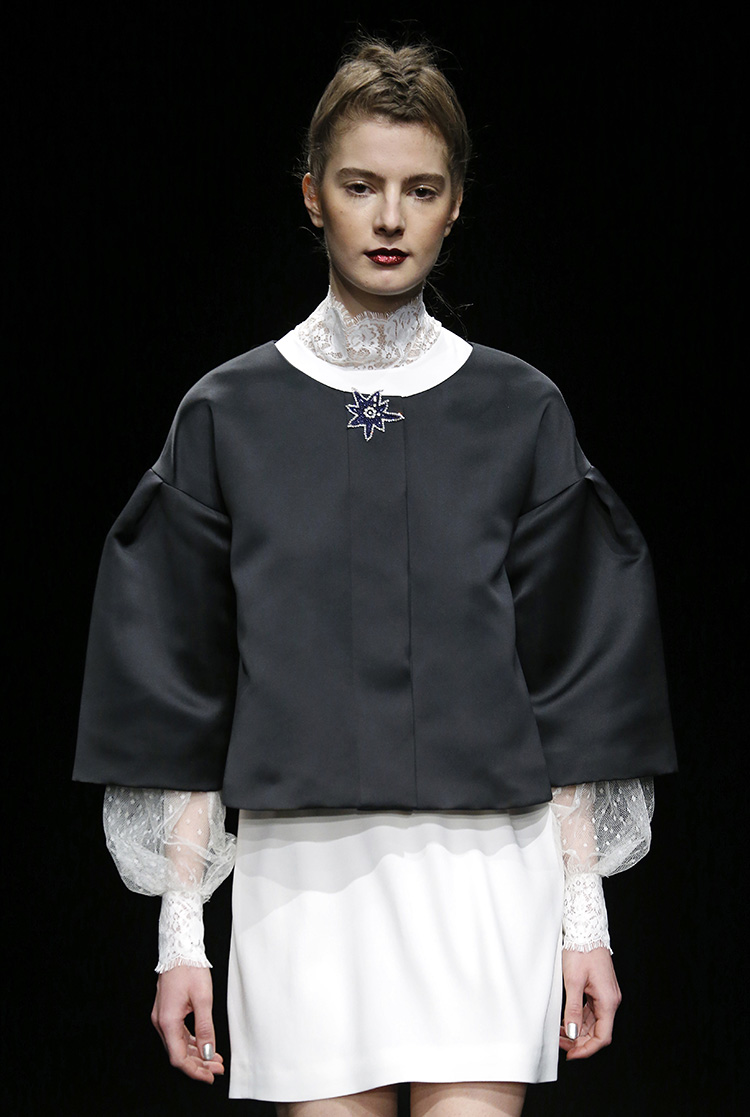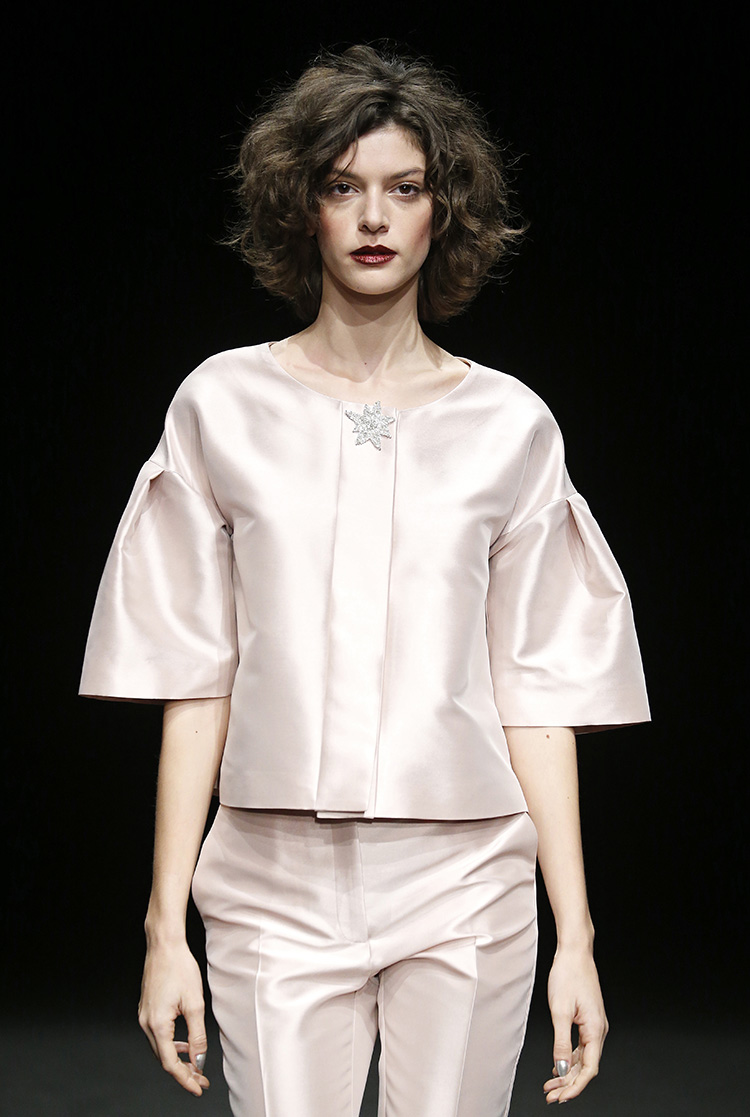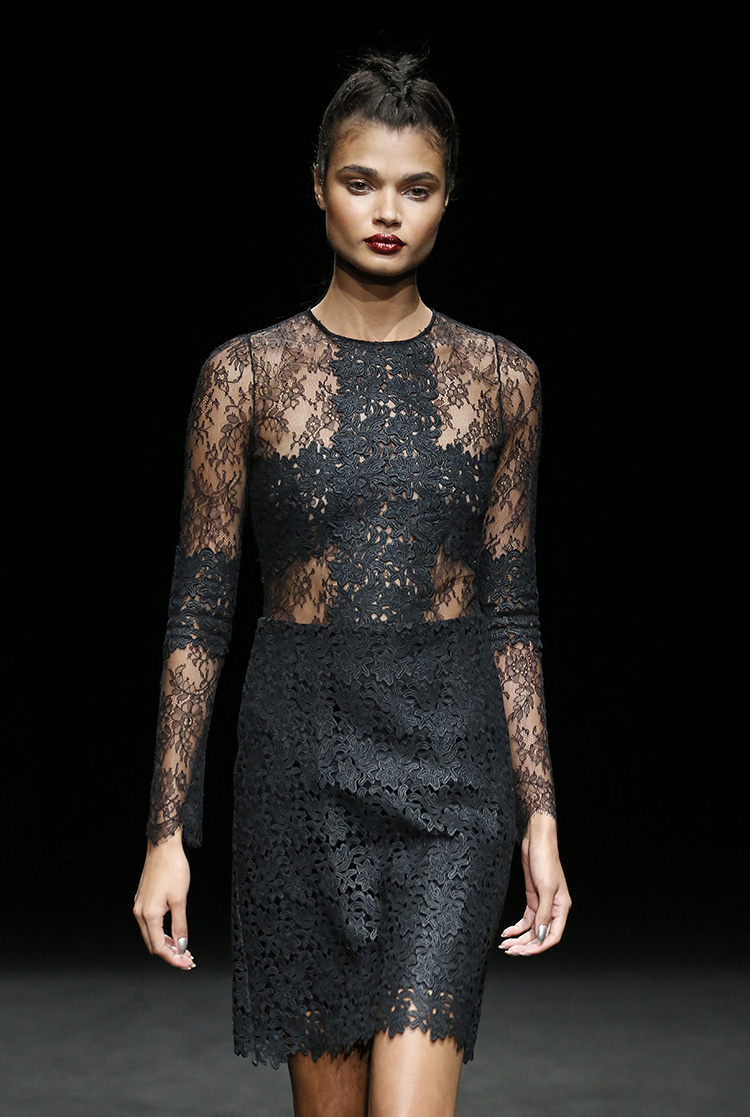 Justicia Ruano's wife is feminine, delicate and sophisticated. To demonstrate these values and under the premise "L'art de vivre", that emphasizes the capacity to enjoy the little things in life, the Barcelona born firm presented the "Hedonism" collection dedicated to happiness and pleasure. How? Through garments that enhance the silhouette in a provoking mixture of affluence and subtlety. Stiff fabrics together with other more flexible ones, transparencies with opaqueness and soft pastel colours with emerald, black or wine tones. A dual collection that coexists harmoniously.
3. Playback by Brain & Beast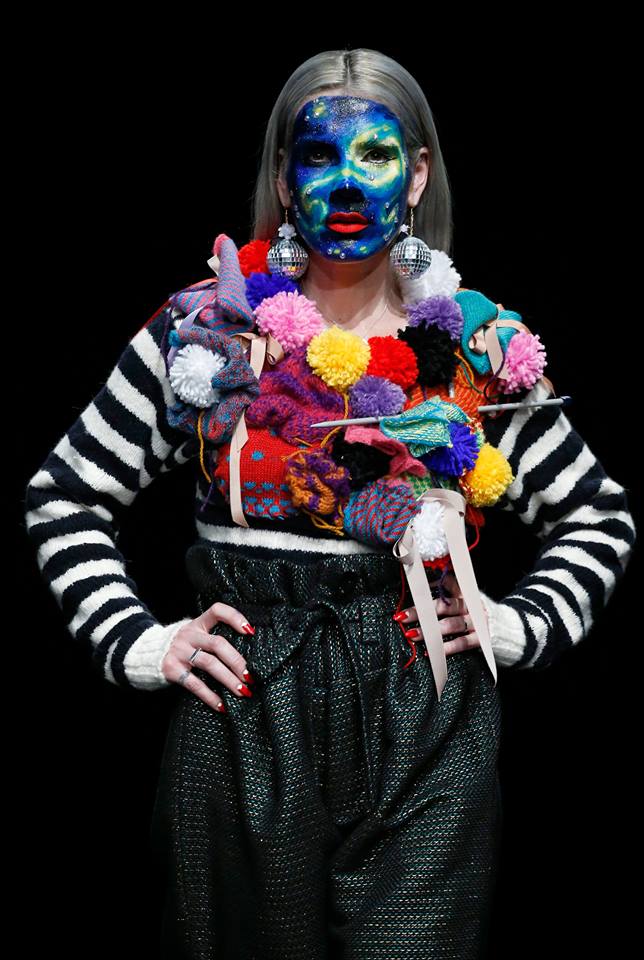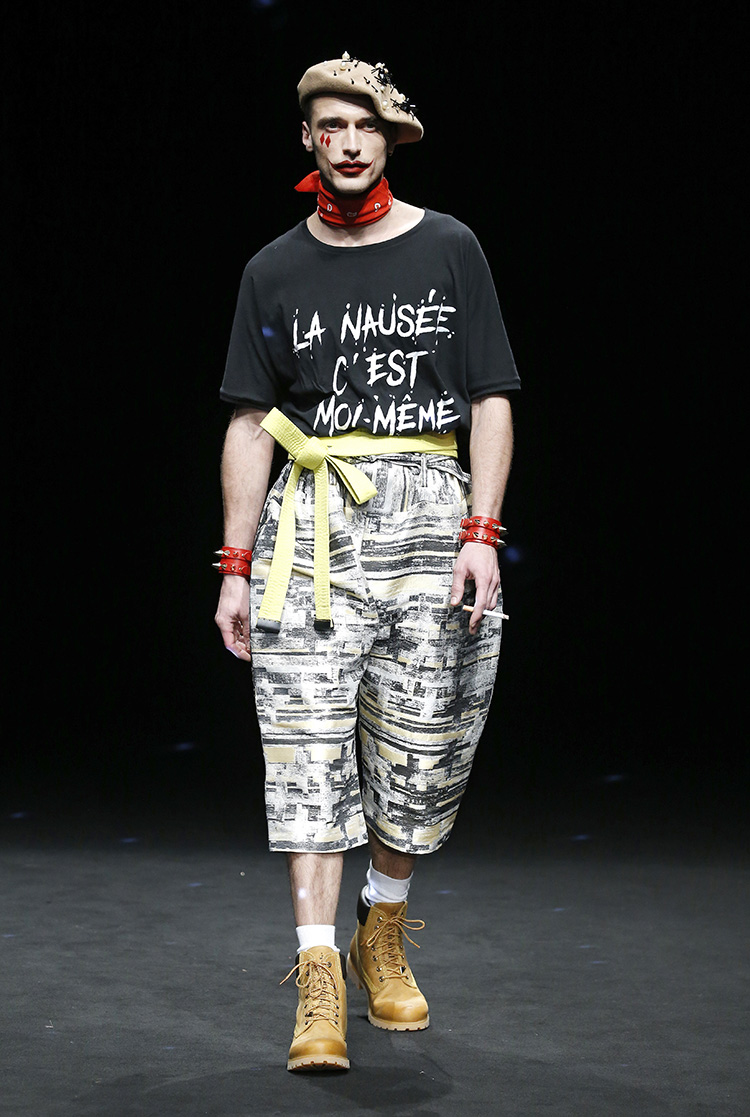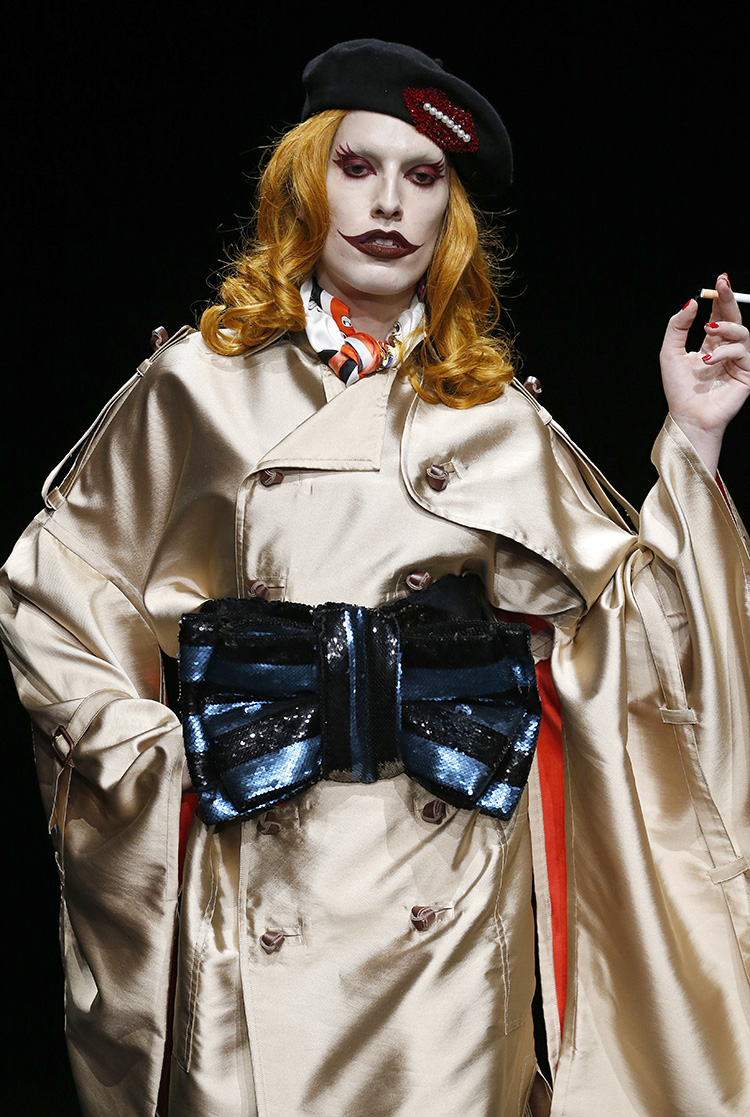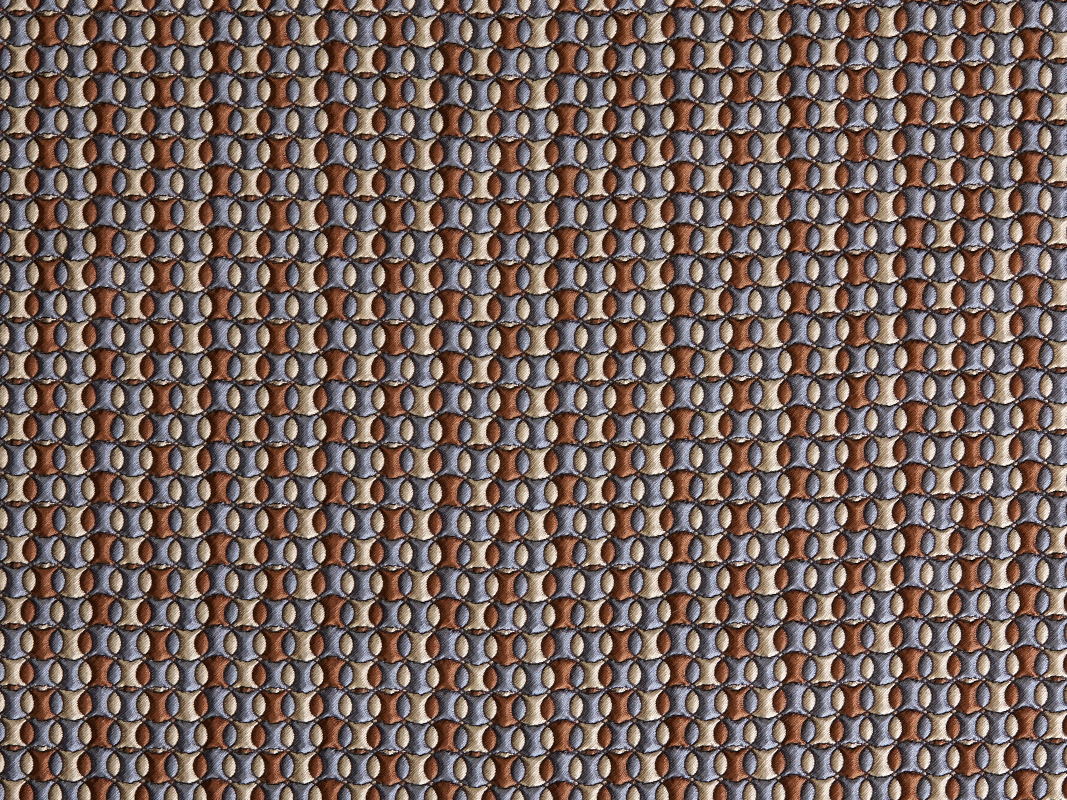 Brain&Beast does not have middle ground. The visceral brand by Ángel Vilda fights against indifference using originality and transgression and they always astound. On this occasion, the brands embarks on the new triology with "Playback", a gestural revision of this musical concept in a theatrical proposal full of contradictory meanings. To be highlighted, the disturbing messages on the tops, the demystification of the popular icons and transgender models. We like the canonization of tailoring, the oriental cuts and the new life given to our Jacquards. Bravo!